NFL Week 2 – The AMBUSH>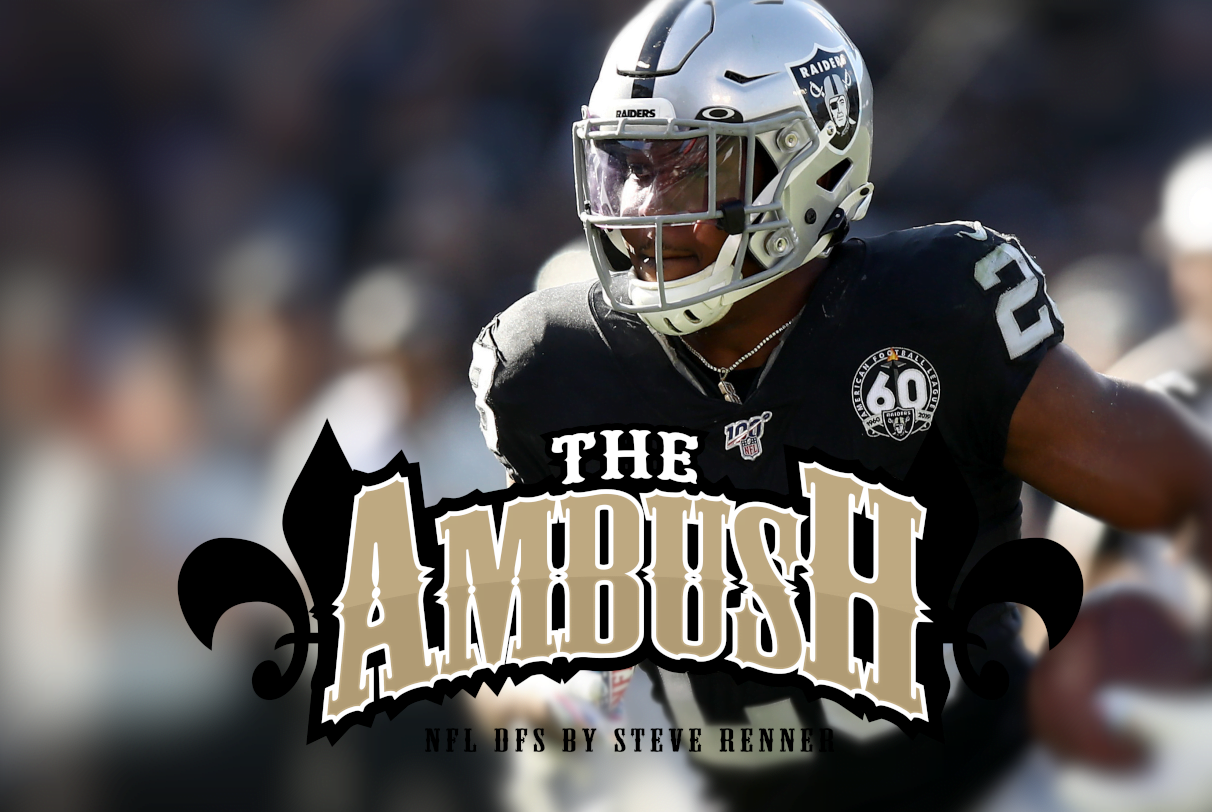 And we are off and running into Week 2 of the NFL season now.  I have a couple take-aways from week 1, but the most relevant one I think was just how little I am trusting the RB position again this season after I thought that would change in week one.  That was my biggest mistake in week one and I think as long as we have WR who are in really good spots we prioritize those over the RB — especially on DK.
INJURY UPDATES
Michael Pittman – OUT – Boost for Jonathan Taylor just as much as all those cheap Colts WR you are hearing about
Alvin Kamara – TBD – I expect him to miss this game.
WEATHER
IND at JAC – Some rain possible here.
Possible Trap/Look ahead spots
The teams who have a Thursday Night game next week are Cleveland and Pittsburgh.  Nobody else really has a 'look ahead' spot this week.
These are my five things that I want you to walk away from this article with.  They are the 'Ambush' plays and these are designed to be difference makers that can be plugged into a lineup or bet to turn a solid profit.
#1.  RAIDER ROULETTE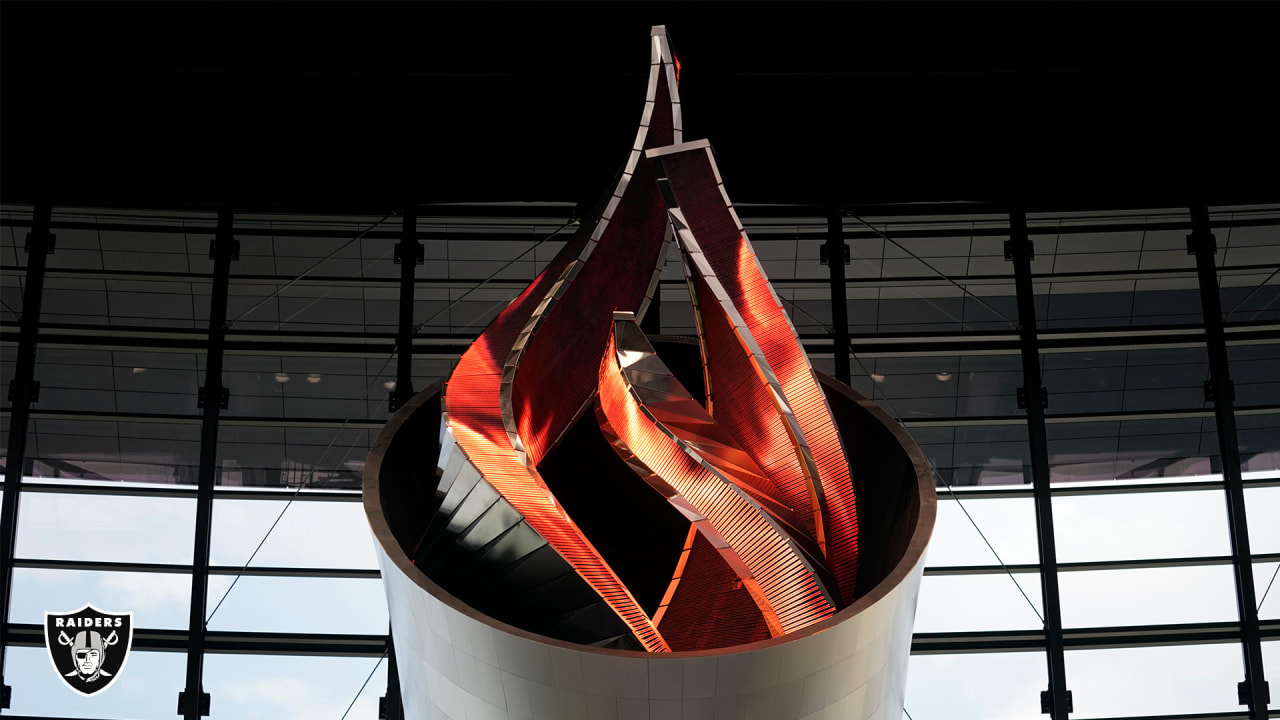 So, we're all going to pick on the most dysfunctional team in football this week right?  No, I am not talking about the Falcons or the Jets.  I am talking about the Arizona Cardinals who looked dead and lifeless in week one and certainly didn't say or do anything afterwards that make you think they can clean it all up immediately in a week two short trip to Las Vegas.
So the Raiders are the first math problem to figure out with your lineups this week and Josh Jacobs is just screaming to be the perfect point per dollar play.  Arizona has consistently been weak against RB and Jacobs at home is my Ambush call to score twice from the Raiders.  Adams will get his, Renfrow might get one too, but Jacobs is the DFS play that I want the most.
The Ambush:  Josh Jacobs scores 2 touchdowns leading the way for a Raiders 30+ point day.
#2.  THE SNEAKY SHOOTOUT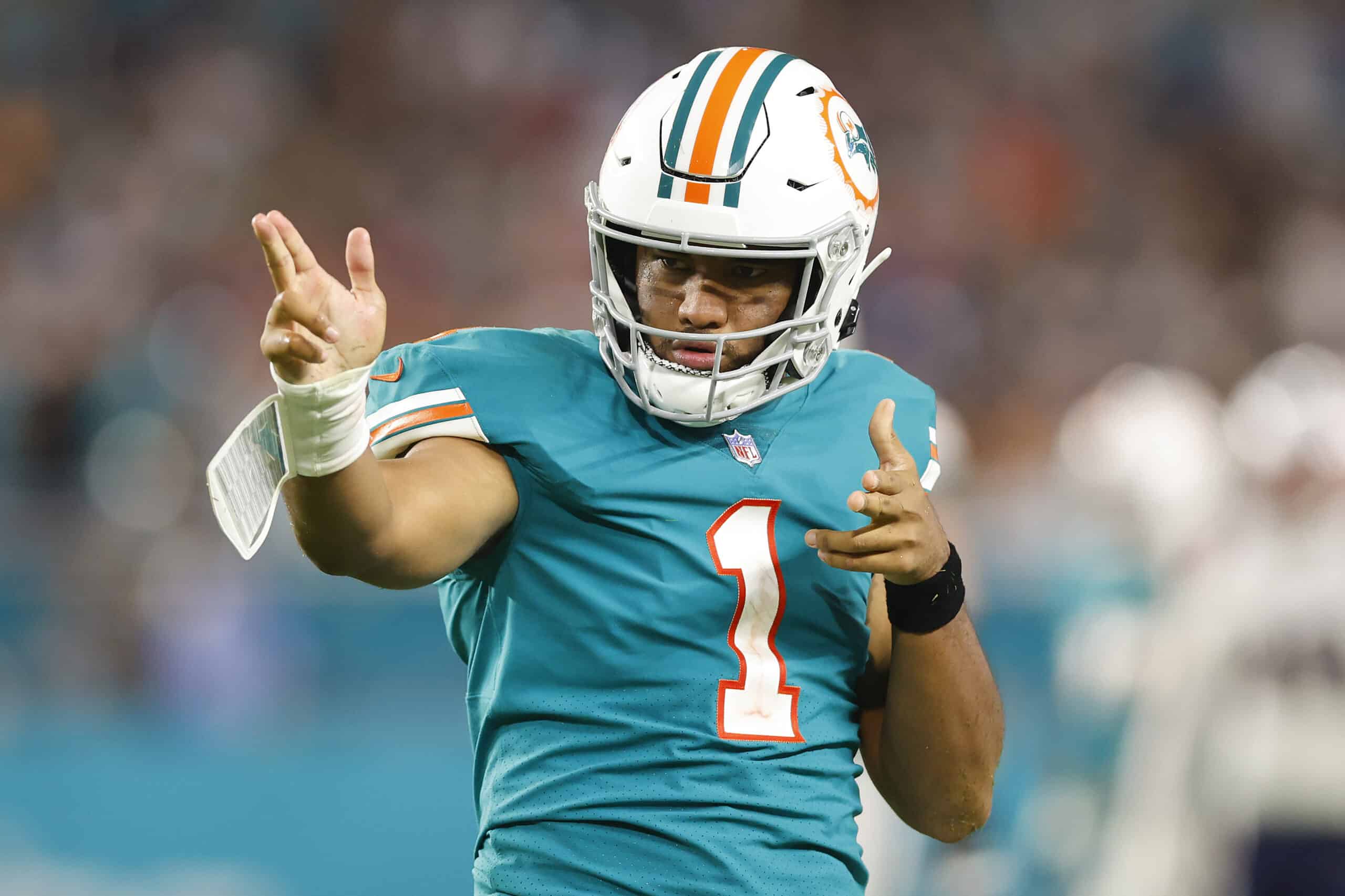 The game that I think is going to be the most entertaining is in Baltimore, MD.  The Dolphins are GOOD people and this is one of those games where both QB's finish with enough big plays that make them look better in DFS than they do on the field at times.
The scheme the Dolphins are putting out on offense is one that should give some challenges to the Ravens defense, and I expect Tyreek/Waddle to get open in space when they aren't running the ball.  My call here is that it's Tua who rushes one in and throws for 2+ touchdowns as the Dolphins go in and win if they can keep Justin Tucker from nailing a 59 yard field goal as time expires.
Load up on the Dolphins/Ravens for some CORE plays this week.
The Ambush:  Andrews has 100 & a touchdown for Baltimore while Tua accounts for 3 total TD (1 rushing) in an AFC shootout.
#3.  TIGHTEN THE ENDS OF YOUR LINEUPS
The position which I had the most love for this week is Tight End and I can justify even using two of them because a few players are going to be high volume reception spots.
Andrews, Ertz and Hockenson to be specific with some other good value options if you want a cheap punt at TE to go with them instead of WR this week.  We usually have three or four of these weeks every year and it's fitting that it comes with no Kelce on the slate.
The Ambush:  TE's have great weeks in Week 2.
#4.  ITS NOT BLOWOUT SEASON
For you vegas/spread people you will notice we have a few high spreads this week.  Bad teams going on the road and playing some teams who lost in week one.  The Falcons at the Rams, the Texans at the Broncos, the Seahawks at the 49ers and the Jets at the Browns lead the way as the teams who the public thinks are gonna get smoked.
Not so fast my friend.  I still think it's early in the year for those typically 37-13 type blowouts just because one team is horrible.  I don't think that any of those road teams can pull off a win but I wouldn't be shocked if three of them cover.
The Ambush:  Take the points this early in the season on your bets or tease the favorite down.
#5.  THE AMBUSH PLATOON
"Operation Anytime Touchdown"
This should end up being my new favorite section or a great spot for you to poke fun at me and this will end up being the equivalent of 'The Dongers Club' but for NFL.
These are going to be my five 'Anytime Touchdown' picks for the week.  A mix of players who are my 'CORE' plays along with the sneaky under the radar or longshot calls.
They won't always be necessarily just spots to use in DFS.  I would look at playing the anytime TD scorer props on these plays because in DFS it's more about how they fit within your lineup to justify using them and if I feel they should be in your lineup they will be in the positional pool below.
Not all five members of the Ambush Platoon are studs, and in fact I will be focused on limiting it to just two main DFS studs that are in the Platoon with the other 3 being value or longshot types (WR3, TE, RB2 type guys).  If a QB is mentioned that means he is predicted to have a rushing TD.
The Ambush 'Anytime Touchdown' Platoon:
Josh Jacobs – Raiders
Terry McLaurin – Commanders
Mark Andrews – Ravens
Tua Tagovalioa – Dolphins – Rushing TD
Donovan Peoples-Jones – Browns
The expected chalk this week will come from Derek Carr,, Tery Lance and Matthew Stafford.  I only would consider Carr out of this group and seeing as he has zero rushing benefit you won't get burned fading Carr at all this week.  So as is the case most weeks, QB chalk simply does not matter one bit.
You wan't to use Trey Lance?  Yeah, he probably gets an easy rushing "make me feel good" touchdown vs Seattle but on FanDuel he is a moronic play at $7500 and on DraftKings you can find plenty of other value.
I wouldn't touch Stafford with a ten foot pole given his offensive line and the real arm issues there.
THE AMBUSH PLAY …
Tua Tagovailoa
I will take the guy who is going to be in a higher scoring game with multiple weapons around him in Tua Tagoalioa over donkey Trey Lance.
I ALSO LIKE …
Jameis Winston
Winston threw more yards in the 4th quarter against the Falcons in week 1 than he did in any game in 2021 with the Saints.  But that's only true because he got hurt early in the 2nd quarter vs these same Buccaneers and with the Saints likely having zero rushing game this week he finishes with 350+ passing yards and should throw a couple TD's.
Joe Burrow
This is my 4PM only pick of the week to pair with Chase.
BE CAUTIOUS WITH …
Trey Lance
With the injury status of Michael Pittman knocking him out it only further means that Jonathan Taylor is likely scoring a touchdown this week for the Colts and if you bet the Jaguars like me then you should expect Taylor to get lots of late catches as well.  He's the most obvious 'good' chalk at RB this week.
Otherwise it's very spread out once again at Running Back and I am quick to cash out on my prediction from last week at a loss on the RB position.  It's still stupid to pay up for RB in DFS these days with how the WR generally are trusted so much.
THE AMBUSH PLAY …
Josh Jacobs
The Raiders will win this week and they will get production from everyone in my mind, but for sure it comes from Josh Jacobs who even in a close game would likely figure into a good workload against the Cardinals poor defense.
I ALSO LIKE …
Jonathan Taylor
Expect a strong volume and worth the pay up this week with Pittman out.
Leonard Fournette
Fournette can dominate this week without scoring and without going over 100 yards rushing or receiving.  Tampa has ONE formula for attacking Dennis Allen's defense and it is through Fournette getting the ball well over 20 times.  He was very close to being the Ambush play here and is an elite level play on DK where I anticipate he had 6+ catches.
Damien Harris & Rhamondre Stevenson
I really want to pull the trigger on Harris and will do such on a 1PM only lineup, but for my main primary lineup I cannot trust NE to pick one to ride him the whole game.  They should combine to have a very strong game though.
BE CAUTIOUS WITH …
Najee Harris
I am of the belief that his foot injury is going to be an issue all season long and the Patriots will make him the priority to stop and force Trubisky to beat them (which he won't).

So this is where I hate DFS.  I don't want to touch Cooper Kupp with a ten foot pole but he realistically is going to put up 20 fantasy points so why not just take that floor and move on.  I wouldn't start with Kupp, but, sure, fine.
THE AMBUSH PLAYS …
J'Marr Chase
You heard the sound bite and I heard the sound bite and I know Trevon Diggs heard the sound bite.  That's nice and all but here's the reality of Chase saying Diggs is flawed.
He's right.  Chase is going to explode in big Dallas and is the only late game player that you will be kicking yourself for not having if you do not have him.  He's also the perfect pivot off Mr. Kupp as he drops a 150 yard, 2 touchdown game.
Terry McLaurin
The thing which stood out to me in the Lions-Eagles game last week was how easy it was for AJ Brown to go over the middle of the field.  The Commanders do have relatively smart coaching at least and they should be able to convince Wentz into getting it out quick into the hands of McLaurin.  Look for an 8 catch, 100 yard and a touchdown type performance from Terry.
Chris Olave
Let's just make this an Ohio State weekend, shall we?  When the Bucs and Saints meet it's generally a Tre'Quan Smith game, but he is still nursing an injury and so we turn to the big play potential of Chris Olave to take advantage of a thin Bucs secondary that will be more focused on Landry and Thomas.
I ALSO LIKE …
Tyreek Hill, Jaylen Waddle
The Ravens went out and stole my boy Marcus Williams who is an elite Safety that takes the top off of an offense.  Unfortunately that won't work against Miami because everything they do is going to be down near the line of scrimmage and you need your safety's to play close up in the box.  This will open it up for Hill and Waddle to have strong games and do all the YAC damage against Baltimore, making Tua look good.
Courtland Sutton
After the Monday night debacle for Denver they'll have a better offensive showing this week vs Houston, who is better than you think but still should struggle with Sutton.
Christian Kirk
I love Jacksonville in an upset of the Colts and the connection early with Lawrence and Kirk seems to be already going good.  He is a 5.7k play on DK and 6.5k on FanDuel and in a couple weeks both prices will be about $800-$1200 more.  Buy low now.
THE DK BARGIN BIN …
Donovan Peoples-Jones – $4400
George Pickens – $3600
Greg Dortch – $3500
BE CAUTIOUS WITH …
The Colts value WR

The unique part about my TE breakdown this week is that I feel confident in using two of them but one of the two MUST be Zach Ertz because he is about to catch a ton of balls in garbage time drives.
THE AMBUSH PLAYS …
Mark Andrews 
Zach Ertz
T.J. Hockenson
I ALSO LIKE …
Evan Engram
This is a case of someone who finally has a QB who can use him well.  Daniel Jones was known for never throwing to the TE so Engram is going to settle in well with Lawrence and while he is sub 4k on DraftKings we should look to use him
Taysom Hill (FD), Juwan Johnson (DK) … New Orleans has historically used TE vs the Bucs.  The benefit of Hill is that he'll still get some red zone carries with Kamara and Ingram banged up and should also be more involved in the passing game this week.  Juwan Johnson played most of the 2 minute drill snaps and is a $2500 value play mostly.
BE CAUTIOUS WITH …
Albert Okwuegbunam
Darren Waller
THE AMBUSH PLAYS …
Browns 
Broncos
Bengals
Rams
The only downside on the Rams is that teams like the Bengals and Browns are cheaper and can get you as much if not more points.
AMBUSH FINAL THOUGHTS
Question:  Who is getting overlooked this week and why is it J'Marr Chase?
Question:  Favorite Core Plays On DK/FD for a Balanced Lineup
DraftKings:
FanDuel:
Question:  Favorite Pay Up Player outside of the Balanced CORE
J'Marr Chase
Question:  Game Stacks of the week are?
Dolphins/Ravens
Commanders/Lions
Cardinals/Raiders
Bucs/Saints
Question:  Top Bets of the week?
Broncos -9.5 (Buy the hook)
Lions -1.5
Dolphins/Ravens OVER 44.5
Bucs/Saints OVER 44
Question:  Upsets Parlay
Not a ton of dogs this week that are heavy upsets, but technically these are teams who are laying points that I would consider in a parlay
Jaguars, Dolphins, Bears