Welcome to the 2019 version of The Ambush, as I will walk you through a weekly article covering the NFL DFS Landscape for the Main slate each week.  This article is not only intended to help YOU the reader out with your NFL DFS enjoyment for the week, but it's also my Bible that I will rely upon each week to do my lineups, contest selection, bets, GIFs, angry twitter rants or whatever else I need for that given weekend of NFL action.  You can expect this article to come out on Saturday's as Friday nights are my grind time (… no, not that kind of grinding, cmon people …) to get this article done and ready for the weekend.  I'm a big CFB player so Saturday's are reserved for watching college football (or doing actual life stuff), but I will then come back to my article on Saturday night and make sure all my lineups and entries are set before eventually going to bed for the evening.  You can expect me to not want to change a single thing on Sunday's and I'll likely not even want to answer any questions you have on Sunday's. 
If you want the best time to get your lineups done, it should be Saturday night's when you are reading this article.
Here's a recap of what this article covers
This article will cover plays that I am using on my MAIN lineup & what that is being entered into.

This article will cover plays that I am using on my SECOND tier lineups & what contests those are being entered into.

This article will cover plays that I am using on my THIRD tier lineups & what contests those are being entered into.

This article will cover my favorite weekly BETS for the weekend games.

This article will cover who I feel is chalk and how it should be addressed.

This article will cover all my NFL thoughts in one spot.
What are The Ambush plays?  These are my plays that I feel warrant the most attention for a given week.  It's a mix of three types of players/teams each week.  We'll cover the stud you gotta have no matter what.  We'll cover the contrarian pivots.  We'll cover my favorite games/stacks of the week.
The first thing we must do each Week is understand the landscape of the slate and any injury or weather or miscellaneous information that we need to monitor from the time this article comes out (Saturday's) until lock on Sunday at 1PM EST.
SLATE INFORMATION
Injuries and Playing Time Concerns
I usually will factor in the major injuries into my recommendations and try to list only the injuries that could impact the recommendations within this article.
None that I am concerned with.
Weather Status
Projected Ownership (Mixed Between Sites)
QB
RB
WR
TE
DEF
STACK
HIGHEST OWNED
Deshaun Watson
David Johnson

Christian McCaffrey

Auden Tate/Golden Tate

DeAndre Hopkins

Larry Fitzgerald

Tyler ***** Eifert
Patriots
Cardinals

Bengals

SECOND TIER OWNERSHIP
Kyler Murray
Alvin Kamara

Dalvin Cook

Ezekiel Elliott

Julio Jones

Mike Evans

Tyler Boyd

Zach Ertz
Eagles

Bears

Vikings
All ownership projections are based upon single entry and 5 entry max tournaments.
Ownership Thoughts
Ownership on the CIN-ARI game is going to be heavy.  The key isn't fading the entire game but more not stacking it.
The RB ownership this week is comical in my minds.  That's where the traps are.  Be smart.
What a boring week of football if you ask me.  The Packers/Cowboys game will be shoved down your throats but without Adams and without the ability to stop Elliott I don't see the game being that interesting on both sides.  The most competitive game should be Tampa vs New Orleans which will feature plenty of physical hits, turnovers and lots of passing attempts with neither team being able to run the ball.  Outside of that the most interesting game might be the Falcons and Texans with two desperate teams off bad losses last week but Atlanta is just bad offensively this year and I don't see that game turning into a blowout.
The most 'hyped' up DFS game is between the Arizona Bleeping Cardinals and the Cincinnati Bengals.  I'd rather mix Cincinnati Chili with Arizona Iced Tea and drink it as a smoothie while watching Kirk Cousins try to run a 2 minute offense in a big game, but hey, we gotta deal with the hand that is dealt to us.  All in all, we could see lots of competitive games this week but the theme this week is that there's something lying in the weeds this week that likely gets overlooked by the world.
Is it Denver going into L.A. where the Chargers usually struggle and play higher scoring games to get their first win and nobody see's it?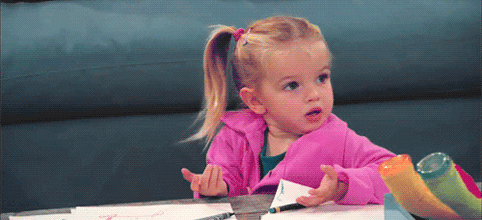 Is this the week the Eagles "get right" offensively and defensively in the same game and some donkey wins a million dollars off a stack they plugged into an optimizer to play 5 Eagles and got Carson Wentz, Miles Sanders, Zach Ertz and the Eagles D as part of the random stack.
Or maybe Mason Rudolph throws for 400 yards against a team I think isn't that good defensively.
Should I just list every possible game here?  I mean, that's pretty much what every other analyst is out there doing this week.  If you wanna play a game and stack it then have at it, but I've had enough experience doing this to know that in my mind when I go through a slate over and over and over and over and I continue to come back to the same type of roster construction then I know I am confident in my feelings on a slate for that week and the one thing I have nailed every single week thus far is the type of lineup you should play to win.  I mean, after all, it was THE AMBUSH who told you that the stars were not going off last week and then you sat there like a dolt with a thumb up your ass watching A.J. Brown catch 2 TD while you rostered some stud.  Oh wait, Delanie Walker isn't a stud either…  Whatever, you still have a thumb that's far less interesting than Drew Brees' thumb
You will win a GPP without a game stack this week.
Theres a ton of contests out there for you to be focusing on rather than just playing what the sites are forcing you to play.  A couple things you should be looking for each week are as follows
Tournaments with less than 1k users in them … I CANNOT STRESS THIS ENOUGH THIS WEEK.  FACTOR OWNERSHIP IN HERE!

Tournaments with less than 300 users in them

Tournaments that pay 10x to first not 50x to first

Higher paylines (% of people who get paid)

How much does 10th place get?  20th place?
Focus on not first place but below that.  Make sure you are playing a tournament that is one you can win in and will not have a ton of tilt by entering a lineup and having to worry about every single person who scores on the slate.  You'll find that in the long run any tournament that only pays 10x to first is one you will profit in.
HYDE AND PLAY ZEKE 
Remember week one when CMC went off at 20% ownership compared to the rest of the "stud" RB field that was higher owned?  Remember week three when Alvin Kamara was < 1% owned and went off?  Well, we basically have the same situation here with Ezekiel Elliott against a Packers rush defense that is small and has gotten gashed by Dalvin Cook (Elite), Philip Lindsey (Mediocre) and Jordan Fucking Howard.  What's significant about the Howard and Eagles burst out was that the Eagles O-Line is similar to this Cowboys O-Line in terms of their skill and size.  Zeke has not had a 2 TD game since October of 2017 and that is gonna change this week as he pops off for 100+ yards rushing, 2 touchdowns and another 40 yards receiving.  Zeke is a lock to score 25 points on both sites and should be your #1 play in every single lineup you do this week or else close your web browser and don't come back to the Ambush again until you've redeemed yourselves.
So I know what you are thinking now..  Ezekiel Elliott?  What the hell am I paying for to be told to play Zeke?  No shit?!?   How do I fit a lineup with Zeke and the other studs that I am no doubt gonna ignore you on Renner and still play like CMC and Dalvin, and OMG SOME GUY ON TWITTER ON WEDNESDAY SAID I MUST PLAY DAVID JOHNSON!@#)(!*#  WHERE DO I PLAY VALUE?!?@#
Calm down friends.  Go back to the title of this AMBUSH play and relax.  It's time for us to sneak under the rest of the field at RB this week and the sneaky play with Ezekiel Elliott is gonna Carlos Hyde against that Falcons horrific defense.  It's long been a thing to target Atlanta with Running Backs and while Duke Johnson should catch a few balls, I also know that Atlanta continues to struggle early in games which means we'll get the Texans with the lead and a $4300 (DK) Carlos Hyde to pair with Zeke that then helps perfectly for the WR that I feel you must own this week.  So relax, count to 10 and go Hyde and Zeke for all the money.
AMBUSH PLAY #1: HYDE AND ZEEK RB COMBINATION 
CRANK UP THE PPR MACHINE(S)
Cant.  Guard.  Mike.   After a decent start in weeks 1 and 2 against San Francisco and Carolina the Tampa Bay secondary has gone back to being absolute garbage and while they get Devin White back in the lineup to add to a strong linebacker group it's still a secondary that won't be able to completely shut down Michael Thomas as much as they want to be physical and try this week.  The Bucs definitely had a ton of stats piled on them last week because the Rams were forced into it and Cooper Kupp was held in check early, but Cooper Kupp is not Michael Thomas, and Thomas is seeing the targets from Teddy Bridgewater who now going into his third start with the Saints should be in a much more comfortable spot to be trusted to feed Thomas in the short passing game for what I think is a HEAVY HEAVY volume game for the Saints #1 WR this week.  The Saints offense runs through Teddy & Thomas this week.
The other machine that needs to be worked this week is Adam Thielen and you should be aware by now about the drama where Thielen and Diggs are both upset with the shitty play of Kirk Cousins (I'll spare you of the chest pounding about how I was right on him 4 years ago.  You like that?).  One of these guys is gonna get the ball shoved down their throat so much that they won't ever be able to complain again and we've seen this before with Cousins, he will pretend to be good for 3 quarters against a shit defense that should have gotten torched by the damn Redskins last week.  Aint nobody covering Thielen or Diggs this week and Thielen will get the volume.  These two together on DK could easily hit 25 points alone due to the receptions.
AMBUSH PLAY #2:  LOCK THE MACHINES OF MICHAEL THOMAS AND ADAM THIELEN as WR1/WR2
TA$TE THE FREE SQUARES
Each site has a free square WR on it this week named Tate.  For some reason FanDuel had Golden Tate at min priced $4,500 not realizing that hey, the GUY ISNT DEAD.  He is going to come back and immediately is the teams #1 WR in a spot they should be trailing most of the game and might finally have a half way competent Quarterback.  Not to mention no Barkley again and well, Golden Tate is a golden play here.  Meanwhile on DraftKings we get Auden Tate the up and coming Bengals trendy WR who I really think is going to evolve into a good fantasy option going forward and now gets more playing time with John Ross out for the year.  Load up the Tate's depending on which site you are on and if you are really feeling frisky roll them both.
AMBUSH PLAY #3:  Golden Tate on FD and Auden Tate on DK.  The free squares. 
FADE THAT MATT ADAMS TYLER EIFERT GUY
I get that the entire world wants to wake up on Monday look at who the Arizona Cardinals are playing and take their opposing Tight End.  But lets slow down the train a little bit here and recognize that Tyler Eifert not only isn't playing a ton of snaps each week he just isn't seeing the volume necessary to worry about not having him.  This isn't Will Dissly or Greg Olsen (who frankly were good but not amazing, amazing) situations this week because those guys had clear roles and were trending upwards (Olsen because of Allen and Dissly because of their love for him) in their games.  I'd say Eifert at best gets you 10-11 points which by all means is nice this week, but we have lots of other alternatives at his price range and position this week to consider and with his ownership being so high I'd rather not pray that he catches that one pass for a TD.  No thanks.  Dont want shitty players who are chalk like this.
AMBUSH PLAY #4:  No EIFERT! 
QUARTERBACKS
It might feel like because there is no Mahomes we don't need to spend up on this slate, but personally it's either going back to Watson expecting him to finally have the game everyone thinks he is capable of or completely taking some longshots this week.  I mean, when you have guys like Andy Dalton, Kirk Cousins, Teddy Bridgewater leading the way for viable options then you know it's a little weird week at Quarterback — which remains a position that I think we spend too much time figuring out each week.
Deshaun Watson … Atlanta like the rest of the NFL has the ability to sack Watson but he's the main guy to pay up because when he isn't being sacked he should shred em.
Carson Wentz … Just feels like the perfect spot for Wentz to have a really good game.  Jets secondary is weak and he's gonna have his weapons fairly healthy.
SLEEPERS
Teddy Bridgewater … The Saints aren't winning without Teddy having a good game this week.  Tampa's run D has been very stout and now making his third start but his first non "BIG" perceived game I like Teddy to be relaxed and shred the Bucs secondary.
Mason Rudolph … He has improved slightly in each game he has played but has still managed to throw for 2 TD in each spot.  He can drop 280 and 2 TD on this Ravens D that is noted for their name and not their actual play.  They're not the same thing defensively.  Take a dart here.  I wasn't kidding.
RUNNING BACKS
I am very narrow on RB this week.  Zeke is my guy over Kamara, CMC and Cook among the studs and I'm not touching the Ekeler/Gordon situation out in L.A.   Not hating on CMC and Cook, but I feel its a Thomas/Cook week and not Kamara for the Saints.  That said, Zeke is the must own here and he is a LOCK to score 25 points on both sites.
Ezekiel Elliott … This is the first time all season Zeke should have a good game flow and match-up, he goes from facing a top 5 rush D in the Saints to a bottom 5 rush D in the Packers and his multi-score TD drought is gonna end this weekend against the Packers.  100+ yards and 2 scores.  Lock in the Zeke going over 25 fantasy points in a spot where the Cowboys should be able to dominate the line of scrimmage and
Joe Mixon … Nobody is on Mixon this week and he will have more yards and TD than David Johnson.  Yeah the O-Line stinks but so do the Cardinals.  This is the one Mixon week a year.
David Johnson … Captain chalk play this week, not a terrible play, not the amazing OMFG THIS GUY IS GONNA BE BACK TO ELITE LEVEL play that every donkey wants you to think he is this week.
Christian McCaffrey … He's a cheat code, duh.  Im a little down on him this week.
Carlos Hyde … $4300 on DK?  For a home favored RB against a bad defense?  Sign me up.
That's it … That's the list
WIDE RECEIVERS
This is where the money is really won this week.  You need one of the ELITE tier guys and I would prefer two of them on DK.
MY ELITE TIER
Adam Thielen … FEEEEEEEEEEEEEEEEED HIM.
Michael Thomas … Can't guard Mike, that is all.   Bucs will take away AK41 and I'm not confident the Saints run away with this one.  It will be ugly but he'll get his 10-100 game.
DeAndre Hopkins / Will Fuller … You'll want exposure to Houston and if you dont ride with the Hyde or even if you do on DK, get Nuk or Fuller in your lineup.  Nuk should see a ton of volume.
Julio Jones / Mohammed Sanu … Not really sure how Houston guards Julio.  Just gonna pray Matt Ryan sucks I guess?
MID TIER
Emmanuel Sanders … Sneaky late afternoon spot.
Diontae Johnson … I'd go all in with Johnson and James Washington with Rudolph if you are going that off the wall this week.
Alshon Jeffrey … Someone has to catch the ball here, no?  Alshon gets a good matchup on the Jets secondary.
Dede Westbrook … Will carve up the Carolina zone.
VALUE TIER
Auden Tate:  $3500 on DraftKings
Golden Tate: $4500 on FanDuel
James Washington
TIGHT ENDS
Basically here is your list of grow a pair and think for yourself and do not play Tyler Eifert guys …
Evan Engram … Golden Tate coming back likely brings ownership off Engram but a TE helps rookie QB and with Saquaon out again and no running game at all vs Minny then we should see more targets for Engram again.
Austin Hooper … Everyone in this game is popping off but Hooper has been one of the more steady options for the Falcons this year with two games of 9 receptions and 2 TD in one of the other ones.
Jared Cook:  Now or never type week for Cook against the Bucs
Dawson Knox
Cameron Brate … Was a Saint for a week and has been a thorn in their side ever since.  Saints secretly are sucking vs #2 TE lately.
DEFENSES
Don't get too cute and pay down just to fit things in.  Build Defense first and Quarterback last this week.
New England … They're on an insane run and continue to get overlooked.  Finally gonna be popular this week with some good value across the board and well, it's the damn Redskins
New Orleans … Just as consistent only minus the HUGE 2 score weeks it seems, but Cam Jordan and Marcus Davenport will take their turns getting after Winston this week.
Philadelphia Eagles … Like Wentz and the offense, they're just sitting there under the radar off a TNF game against a backup QB.  What are we missing here?
---
BETS AND PROPS will be added Sat Night / Sunday Morning
BETS:
Ravens / Steelers OVER (Has jumped to 44)

Bengals -3 … My favorite play of the day

Giants +5.5
PARLAY OF THE DAY:
Giants ML

Broncos ML

Bengals -3
PROPS
Michael Thomas Over 7 Receptions

Zeke OVER 85.5 Rushing Yards

Carlos Hyde Rushing TD