The Ambush – Week 9 DFS>

THE AMBUSH, WEEK
This article is not only intended to help YOU the reader out with your NFL DFS enjoyment for the week, but it's also my Bible that I will rely upon each week to do my lineups, contest selection, bets, GIFs, angry twitter rants or whatever else I need for that given weekend of NFL action.  You can expect this article to come out on Saturday's as Friday nights are my grind time (… no, not that kind of grinding, cmon people …) to get this article done and ready for the weekend.  I'm a big CFB player so Saturday's are reserved for watching college football (or doing actual life stuff), but I will then come back to my article on Saturday night and make sure all my lineups and entries are set before eventually going to bed for the evening.  You can expect me to not want to change a single thing on Sunday's and I'll likely not even want to answer any questions you have on Sunday's.  If you want the best time to get your lineups done, it should be Saturday night's when you are reading this article.
Here's a recap of what this article covers
This article will cover plays that I am using on my MAIN lineup & what that is being entered into.

This article will cover plays that I am using on my SECOND tier lineups & what contests those are being entered into.

This article will cover plays that I am using on my THIRD tier lineups & what contests those are being entered into.

This article will cover my favorite weekly BETS for the weekend games.

This article will cover who I feel is chalk and how it should be addressed.

This article will cover all my NFL thoughts in one spot.
What are The Ambush plays?  These are my plays that I feel warrant the most attention for a given week.  It's a mix of three types of players/teams each week.  We'll cover the stud you gotta have no matter what.  We'll cover the contrarian pivots.  We'll cover my favorite games/stacks of the week.
Added this last week and you can expect any updates that are relevant to be posted here Sunday Morning before NOON EST.
9:30 AM EST … As we get ready for the HOU-JAX game to kick off there isn't much information relevant for the main slate that has me changing anything.  The Seattle/Tampa game remains the most likely ownership game based upon projections and you can get some form of it with Cook and Jaylen Samuels as your RB combination this week.  We're led down a path of everyone ultimately having the same type of build going that route and it's just not a road I am going down.   I will not have any Jaylen Samuels this week because I see his ceiling coming in around 15 points (on DK) and even though some will say thats nice "value", I want raw points to win tournaments not 70% 15 points.  Nobody will have Melvin Gordon for slightly more in a MUCH MUCH MUCH better match-up.   Those are my guns and I am sticking with them.
If anything else breaks late, I'll add it in here, but as of now all looks as expected for the MAIN slate.
No weather issues this week and we have a shorter slate with only TEN games on the MAIN slate.  SIX early and FOUR late, it should be a fantastic slate to have a couple TV's on watching all the action this weekend which to me has lots of very good games.  One of the easy ways to tell if it's gonna be a nice week is just look at the games and ask yourself who you would take in SURVIVOR leagues?  Most folks took San Francisco or might be trying to use Dallas if they have them on MNF, but do you still have Buffalo left to use vs Washington?  Are you gonna use the Jets seriously on the road in South Beach?  Just going through the games and you can see where we have some interesting spots where games could be close and thus that gives us a nice DFS slate.  Now, the chalk is pretty clear in a few spots this weekend but that also means just one or two pivots can really accelerate your lineup if you nail them properly and I wouldn't feel pressured to play someone because the narrative tells you that you have to do that.
The best game this week without a doubt is the battle between Jameis Winston and Russell Wilson and I'll cover more of that later but just know that when the game comes on at 4:05 PM EST this Sunday it will have me dancing like I did when I was back in high school …
okay, not really.  I'm not quite that old.  But still, the move to unzip the jacket, pull the tie and slide to the right is definitely going to be what I do at my kids weddings when they get married.  Moving forward with the week 9 overview now, I spent an increased amount of time in traffic this week and thus I felt I would torture myself with listening to others "free" analysis that is out there well after I had done my notes and thoughts on last Monday and I was dieing at some of the shit I would hear.  It was all about Detroit vs Oakland, Green Bay vs LA Chargers and Chicago vs Philadelphia.  A bunch of zombies out there if you ask me and plenty of folks who are falling into the insanity column where they keep doing the same thing and expecting different results.  You gotta think slightly outside of the box each week when looking at the games and use that to capitalize without sitting there and feeling like OMG, 50 callers called into the radio station asking about some guy I was never gonna play and now I feel I gotta play him!  Here's a quick example of each game and something you might not have thought of … Welcome, to the Ambush game by game slate overview — and if you have zero interest in this, then just stay for the GIFs…
BEARS at EAGLES – Yes, this is a better spot for Trubisky and probably a good time for him to eventually get better because it cannot keep trending the way that it is going.  But he's not suddenly going to come out and play a perfect game now is he?  Probably not, but he should play well.  Wait.  Stop.  Right there.  We just answered the question, if he is going to play better then we can like the Bears skill players but if he isn't gonna be great (because he isnt) then … oh yes.  Eagles D scores this week.  And it's a weak defense week all around.  Simple.  Smooth.  Excelllllent….
COLTS at STEELERS – Two weeks ago others bitched about David Johnson, last week others bitched about Tyler Johnson and this week I anticipate folks bitching about Jaylen Samuels.  Yeah, volume could be nice but the COLTS are >>>>>> the STEELERS.  Leave it right there.  COLTS are >>>>>>>> STEELERS.  Take this game and flush it down the toilet known as the IGLOO in Pittsburgh.  They blew that place up right???
JETS at DOLPHINS – Ever heard of the South Beach Theory ???  See below.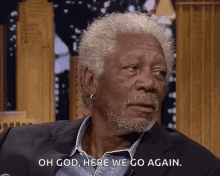 VIKINGS at CHIEFS – It's a goood game.  Not a great game.  Just a gooood game.  So yes, the Vikings will run it down the Chiefs throat about 30+ times as best they can and really the Chiefs don't have much that can stop that.  Folks are onto what Chris Rose was pointing out weeks ago which is WR are scoring at will on the Vikings and Xavier Rhodes covering Tyreek Hill feels like a mis-match of epic proportions.  Game has some good entertainment value, but it's kinda like mid week drinking entertainment.  You do it, it's there and you would do it again — but it's not the highlight of your week.
TITANS at PANTHERS – Here I go again chasing a Titans game.  They are DFS and gambling death traps for me but like a bad narrative in Baseball I just cannot resist going back to a game with them when it feels like a sneaky spot.  The total on this game is too low, take the over, that's all I'm gonna say about that but I like this game on the 1PM only slate.
REDSKINS at BILLS – rm -rf / this game.
BUCS at SEAHAWKS – All in folks
LIONS at RAIDERS – The Raiders are back home for the first time in what feels like forever and I still think folks view them as a bottom of the league team when in reality Gruden has them built up to be close to a .500 team by the time the season is over.  They should win and are the better team although the Lions are tempting and will be chalky.
PACKERS at CHARGERS – If Davante Adams does play I will be shocked but he would give the game a little more excitement — however I don't think it's a fantastic DFS spot like the Bucs-Hawks, but this game does have one player I love.
BROWNS at BRONCOS – I am kinda shocked to see so many going to the Browns in what should be a good spot for them.  Definitely liking the Browns Defense this week.
DFS Chalk Report – Week 9
| | | | |
| --- | --- | --- | --- |
| Position | Chalk Player | Chalk Level? | Notes / Why & Possible Ways to Pivot |
| QB | Matt Stafford | 20% | Stafford and Russ Wilson (next) are the top two chalk QB's this week who can go off and win the slate. |
| QB | Russell Wilson | 20% | See above |
| RB | CMC/Cook & Samuels | 60% | Some combination, possibly all three will be in MOST lineups this week.  Samuels makes it easier to fit in CMC or Cook on DraftKings this week. |
| RB | Lev Bell | 30% | I have Bell just below the guys above, but against the Dolphins he will be popular. |
| WR | Kenny Golladay | 20% | It's his birthday on Sunday, do with that what you will. |
| WR | Tyler Lockett | 15% | Expensive for someone who isn't the lock PPR machine that he should be for that price.  |
| TE | Darren Waller | 15% | TE very much feels spread out this week and I like saving $ at TE this week. |
| TE | Travis Kelce | 15% | Prefer Tyreek Hill |
| DEF | Bills Defense | 25% | They're facing the Redskins and rookie Haskins at home.  Good spot for a TD. |
| DEF | Browns Defense | 15% | Like em as a pivot off Bills. |
A quick PSA about the AMBUSH plays.  This week is like many weeks where I have a QB, some RB, the 3 WR and a TE recommended in my AMBUSH plays and the natural instinct is to simply go straight down 1-2-3-4 and play all of those guys together in ONE lineup.  While I definitely will have that, it's not intended to be your only source for building lineups.  I give 4 to 5 AMBUSH plays each week with the idea that it's the CORE for building up to five lineups and placing them in proper contests each week.  Use each of the AMBUSH plays isolated by itself paired with other construction thoughts that you have and then if you want to do one full AMBUSH play then do that, but the plays are all isolated by themselves as spots to help carry each lineup when they go off (like Coleman for 4 TD last week).
---
THINKIN ABOUT YOU …. M … V … P?
I personally do not think that Russell Wilson should automatically get the MVP award because he is putting up massive numbers and he is a Quarterback.  In reality, his numbers likely end the season far less than many other elite Quarterbacks who have not won the MVP award.  But it's a popularity world we live in and Quarterbacks are far more popular for the MVP award than Running Backs (CMC), Wide Receivers (Mike Thomas) or Defensive Studs (Aaron Donald) who are having great seasons and are very valuable to their teams as well. 
Wilson gets a chance to continue a historical trend or him of putting up massive numbers in the second half of NFL seasons. As the calendar turns for Wilson, his numbers go up (unlike many other QB) with career TD passes of 42-51-50-64 in Sept-Oct-Nov-Dec in his career.  The second half he seems to turn it up and not many better teams to start that against than the Tampa Bay Bucs.  Too much faith is put into the basic (or even some of the advanced) stats out there.  One of which is that the Bucs give up a ton of yards and fantasy points to opposing passing games.  Well, the simple reason for this is that they have a STRONG defense against the run and a pretty decent D-Line that to me has the advantage against Seattle's O-Line when it comes to the rushing attack.  What they do not have is enough DB's to slow down Lockett-Metcalf-Brown-Moore-L.Willson and specifically Luke Willson, the value TE for the Seahawks who has one of the best DFS match-ups around this week.  I love the game for points on both sides (more on the Bucs below) and expect Seattle to destroy Tampa through the air this week in an an all-timer shootout that boosts Russ Wilson's MVP status even more. 
Oh, and yes.  I had to google Ciara's songs to feel hip enough to know what they were and come up with a good title for the Russ Wilson play.  Dont @ me…
AMBUSH PLAY #1:  Russell Wilson leads the way in the game of the year and has a massive week and is by far worth the $ at QB 
TWINS ARE NICE, TRIPLETS ARE NICER …
Welcome back to the Ambush's weekly WR prognostication where we take a stand and declare the 3 WR combination that you will want on a lineup, specifically your best balanced lineup of choice for this week and we have three tiers of WR this week to lock in that will give you a little tight salary cap but enough to work in some good RB options as well, and those triplets this week are …
Chris Godwin – Tampa Bay …
This game isn't just about Russell Wilson carving up the Tampa Bay secondary.  This is easily my favorite game of the week and probably my favorite game of the year to this point.  It's got points and it's got tons of PASSING points and the Bucs are the really sneaky side in this game.  Bruce Arians has a great history as a coach in Seattle, so I feel confident in him knowing how to get his team prepared to play here and there's no rain, no wind and a weak Seahawks secondary and weak pass rush against what is a relatively big and solid offensive line for Tampa.  The Bucs will run it with more success than Seattle this week but will still have to put up passing game points and with everyone finally going over to Evans after a few big games, it's Godwin who re-emerges as the #1 WR on this team week in and week out.  Godwin for the win.  Remember Tevin Coleman last week?  Yeah.  Thank me later.
Allen Robinson II – Chicago …
AROB-II fits that chalky WR who everyone is gonna play despite hating his Quarterback.  Not only should he get high volume targets in a game where Chicago likely throws it 35+ (due to Eagles defense being stout vs the run), but he has a big height advantage on the entire Eagles secondary and the guy basically has a 6-7 catch floor for 70+ yards.  So for his price he's gonna give you 2x floor and he has a fantastic TD upside against the Eagles secondary this week.  Robinson should be your Mr. safe WR to lock in as the second part of the Triplets.
D.J. Moore – Carolina …
I like Moore and Samuel overall, but the late injury report for Samuel this week has me locking in Moore as the third WR to get in the box in a balanced trio this week.  The Titans are another team (notice a trend here) where they'll funnel it to the passing game and Carolina has the speed to beat them over the top.  I expect Tennessee to completely load up on stopping CMC and Kyle Allen is going to have a shot to be accurate down field for a big play or two.  With Samuel banged up, the pivot for me is over to Moore who is an affordable third option.
AMBUSH PLAY #2: Godwin-Robinson-Moore
YOUR MUST OWN TE is……………….
T.J. HOCK-EN-SONNNNNNN!
Everyone knows the Raiders are giving up a ton of passing yards and have a depleted secondary, but I see a ton of other WR options this week to pick from rather than consider Jones, Golladay, Amendola as lock WR this week.  However, TJ HockenSON is easily my favorite TE on this slate.  Oakland gave up 2 touchdowns to Darren Fells of all people last week, and we have to expect Stafford and the Lions to get production through the air but Hockenson seems to be completely overlooked here?  Why?  The whole world loves Darren Waller (hey, he's good sure) and Travis Kelce because they're basically just taking the name and hoping for something "safe".  Screw that, TE has been a disaster position most of the season as we simply take TE vs the Cardinals or Bucs — but Hockenson has seen 19 targets in the Lions three road games this season and in a heavy passing flow game this week he should see 5 to 6 targets and will get in the box for a touchdown.  At his price, he's the perfect guy to allow us to spend where we should be spending (QB-RB1-WR1) this week.
AMBUSH PLAY #3: GET SOME HOCK IN THE BOX SON
MEANWHILE THE OFFENSIVE R-O-Y IS …
Josh Jacobs, Oakland Raiders.  Oakland is finally playing another home game in the Oakland Colosseum as they welcome in the Detroit Lions this week.  Detroit was pretty good against the run last year but has fallen off this season and Oakland's huge offensive line should win the line of scrimmage battle this week between these teams and that leads to Josh Jacobs (who I have really liked all season to win offensive ROY) to have a big game on the ground for Oakland.  With Dalvin Cook and Christian McCaffrey finally being priced up we need to be very smart about pivoting off them because they're each in that "Always play me" category but now can be justified to pivot off them due to their price.  Any pivot off them must get you 100+ yards and a touchdown — both things that Jacobs lines up to do this week in a game with good flow and he is the #1 target RB to get into lineups this week.
On FanDuel where it is a 1/2 PPR taking Jacobs is an easy move because we're taking him for the rushes and not the receiving options.  A guy like Jaylen Samuels at 5K on FanDuel isn't likely to come close to Jacobs production as Samuels in my mind has to get the catches this week to be effective for the Steelers where as Jacobs is gonna chew up the yards getting 20+ carries.  The comp players around his price are Aaron Jones, Le'Veon Bell, Marlon Mack and Derrick Henry.  Of this bunch Marlon Mack should be the lowest owned but is in a game that I hate compared to what the OAK-DET game should have for offense.  My confidence in Jacobs out of this group is the highest as we won't chase Derrick Henry vs the Panthers rush defense off what Tevin Coleman did last week.  Not the same type of match-up. 
The second play to fit with Jacobs at RB this week for salary/roster construction purposes that I love is Melvin Gordon.  I went into detail on him down below as I like Jacobs yardage upside more but you can get Jacobs and Gordon for 13.5k on FanDuel vs Cook and Samuels for 14k.  On a 1/2 point per reception site like FanDuel, gimme the guys who are gonna get in the BOX at home versus the "pray for check down volume passes" guys in Cook and Samuels.
AMBUSH PLAY #4:  Take the offensive ROY, Josh Jacobs – paired with Melvin Gordon on FanDuel
BONUS:  Jets vs Dolphins Has Juice …
Alright, stick with me here.  This is a 1PM only play because the games at 4PM are too good on the Main slate to go this deep on your main lineup, but at 1PM with only 6 games the Jets-Dolphins game is one that really has a ton of crazy associated with it and I'm not talking about Adam Gase's press conference.  Heard of the South Beach theory?  It's not as big of a deal in the NFL where teams fly in usually on Sunday and then are on curfew pretty quickly but this is the f'n Jets we are talking about here.  But the theory basically is road teams who like to party and aren't really focused in general will always play like shit on Sunday's in Miami (it's a Baseball theory, but we use it sometimes in the right spots in NFL).
With Ryan Fitzpatrick at the helm for the Dolphins to me they have a better shot to put up 20 points than folks will trust them to do.  The Jets are a complete disaster and their best defender pretty much has zero reason to continue playing at an elite level.  The Gregg Williams revolt on defense is likely coming soon and I can see it happening after his D gives up 20+ in the first half to the f'n Dolphins led by Preston Williams break out game.   Want that 1PM Stack?  Fitzmagic + Williams + Jakeem Grant as the Fish spread out the Jets and go for a win against their former coach and division … "rival"?   They won't run it on the Jets, but there's no doubt the biggest fish play this week is going to the Jets against the fish.  This is a great 1PM only game and I really don't wanna go back to LeVeon Bell on my main lineup, but he's tempting at 1PM only — however Robby Anderson is the TD lock for the Jets.
AMBUSH PLAY #5: Throw a 1PM lineup in with Jets-Dolphins CORE
RECAP OF THE AMBUSH PLAYS
Seattle vs Tampa is the game of the year, rivals Saints-Giants from 2015 (google it)

WR Triplets – Godwin / Robinson / Moore

TJ Hockenson finishes as a top 2 TE this week.

Josh Jacobs & Melvin Gordon as the 1-2 combination at RB

BONUS:  Jets vs Dolphins 1PM Slate Winner
QUARTERBACKS
Not much to discuss here.  Paying up for exposure in a game I expect to go off completely.
Russ Wilson … He's gonna go off.  Lets not even waffle here.  Im putting my flag in the ground and saying he has that 30+ point game.  Your decisions elsewhere in your lineup will determine the fate.  Not Wilson.  He's the man this week.

Jameis Winston …. Very very very tempting on FD where he is in that nice mid 7k range.  Very tempting.

Ryan Fitzpatrick – 1PM Only
RUNNING BACKS
MY PRIMARY RB TO TARGET
Josh Jacobs
Melvin Gordon … Love the Chargers to win & that doesn't happen without Gordon having a strong game.  They only had 45 snaps as an offense last week, which is about 20 less than they should have.  Yet none of the #Math people out there want to point out the obvious here which is Gordon got 16 carries two weeks ago against a VERY STOUT rush defense in Tennessee, then would have had 16 last week if they ran their normal amount of snaps against the Bears.  Now he gets a VERY good match-up against Green Bay + Okung is playing his second game at LT and likely his first to play 100% of the snaps.  How does Gordon not get 16+ touches again, average 4 yards per carry and have one of those throwback games where he sores multiple times from the 1 yard line?  Not quite the high volume yardage upside that Jacobs, CMC and Cook have, but at his price tag he's a no brainer target this week.
THE STUDS
Christian McCaffrey … What is this, amateur hour?  He's a machine at home.

Dalvin Cook … Higher owned than CMC because its vs KC, he should get 20+ carries so he's fine but dont think he doubles up CMC just because it's the Chiefs.  Watch Cousins fuck up his day.
TIER TWO BACKS
LeVeon Bell … Ya, I like the game believe it or not.  Someone get me a drink because Im going road LevBell in South Beach.  But hey, if the game has points then he has to eat….  1PM only play for me.

Nick Chubb … Makes plenty of sense and with Hunt looming to come back soon they could logically run him into the ground as they say.  But really the game is a spot to get Baker back on track and that limits Chubb
WIDE RECEIVERS
This is a good week to go 4 WR in my mind as the pricing on RB has really pushed some of those guys into not being the best value spot.  We haven't really had too many game stacks hit this year and with the pricing on guys like Godwin, Evans and Lockett I can see that being a tough build in the Seattle/Tampa game, but it's a smart play to get value in there if you do game stack that spot.  My optimal lineup this week though will have the Triplets and then another WR likely in the FLEX position on both sites.
MY TRIPLETS THIS WEEK
Chris Godwin … It would not shock me at all to see Chris Godwin end up as the highest scoring WR in this game where I have the other QB throwing for 5 touchdown passes.  With Evans having two huge games recently he'll get a ton of the DFS chalk but it's Godwin who is the better WR to threaten the Seattle defense in my mind and he has too much huge play ability to not bust one off in a shootout game.  Playing Wilson and Seattle naked is stupid IMO this week.  They need Tampa to score a ton.  Godwin's the slate.
Allen Robinson II … 7 targets, 100 yards and maybe a TD.  You take that.
DJ Moore … Samuel likely plays, but with him a little banged up I'm taking the DJ Moore train.
TIER TWO ONE OFFS
Tyreek Hill … He almost made it as a CORE AMBUSH play and almost even made the coverboy, I like him that much this week.  But I just have a bias against Tyreek and especially without Mahomes in there.  That said, WR have DESTROYED Minnesota in terms of scoring and nobody on Minny can hang with the Cheetah this week.  I'll have plenty of him in a 4 WR lineup.

Tyler Lockett / DK Metcalf … Wouldnt hate seeing both together + RW in a full Hawks play, but Luke Wilson at TE is gonna get some too.

Corey Davis

Jarvis Landry

Preston Williams
SNEAKY VALUE WR
David Moore … Always gotta like value guys in a game that should shoot out.

Jakeem Grant
TIGHT ENDS
Anyone who lists more than 3 TE in an article should be relegated to doing NBA only content.
TJ Hockenson

Luke Willson

Cameron Brate .. the value on Tampa
DEFENSES
This is a week to take a shot on getting a defensive touchdown, so pick on bad Quarterbacks specifically rather than focus on totals and just bad offenses.
BROWNS … It's become one of those weird weeks where I kinda like every Browns player a little bit, but the no doubter play for me is the Browns Defense.  For $4300 on FD? Thanks.

EAGLES … What better team to get a throwback defensive touchdown than the Eagles getting one off Mitch?

BILLS … The chalk
A new section that I am bringing to my article each week.  This is my sneaky way of providing thoughts on lots of the games without actually "touting" or recommending specific plays each week.  It's for those of you who love to ask questions on Twitter, Slack or whatever other method you prefer.
Okay, what's the game you aren't heavy on that scares you?   
The honest answer is NONE.  Because I am on the game that is obvious to like but folks will overthink it somewhat to keep it from being heavy heavy chalk like it should be.  But to answer the question, the next game for me that stands out is Tennessee vs Carolina.  The Titans are a team I declared I am banned from touting, but no mistake this is a Panthers Defense trending in the wrong direction and that direction is as a bottom 12 defense in the league.  But Tannehill?  Henry?  Ew.  Corey Davis or Adam Humphries likely has a good game and I like Moore/CMC on the other side, I just cant stomach either Quarterback.  So I'll bet the over and move on.
Matt Adams or Jaylen Samuels?
Ha ha.  If you haven't read my Baseball Articles (Dongers Club) then you should do that (set a reminder on your phone right now and screenshot it to me and I'll give you a free comp if you send it to me next March).  But the point here is an old old rant on Matt Adams value chalk being bailed out.  Is Jaylen Samuels that?  Well, how did Ty Johnson work out last week?  Not so great.  So this week folks are immediately being zombies and going RIGHT back to a similar situation and taking a value RB who is leaping into a perceived increase role.  Only this isn't Ty Johnson!!! Samuels isn't shitty chalk this week because he has been in this role before, is a good player, and will catch 5+ balls alone giving him a decent game.  I hate the match-up and expect the Colts D to play well vs Pittsburgh, but no, to answer the question, Jaylen Samuels isnt a donkey play….   I just won't have him.
Why not value QB? I mean, you told us to play Taysom Hill on DK because he is cheap.  He got 15.   Why cant these other guys do that?
Good point.  Because Russell Wilson getting 35 points is about 20 more points than those other guys would get.  If that Taysom Hill spot was this week, I wouldn't mention him at all.  It's about the other options not about those value guys specifically.
What game is nobody talking about that is going off?
Why do people ask this question each week?  I get it though.  Uh.  Nobody is talking about the Giants-Cowboys game, which is gonna have 60 points in it.  Okay, I cheated, its not on the slate.  But hey, you asked.  Actually, you didn't ask, but… Well.  Yeah, play the over on MNF.
Favorite BETS this week?
I'll say that I love points in the TEN-CAR game, I love points in the TB-SEA game and Kirk Cousins is due for a 2 INT game that costs his team the win.
Best game to FADE?
Packers/Chargers
Worst game to FADE?
Bucs/Seahawks
How many Falcons 28-3 Jokes are we gonna get next week with the Saints playing the Falcons?
25
CONTEST SELECTION REMINDERS
Reminder on a couple things you should be looking for each week are as follows
Tournaments with less than 1k users in them

Tournaments with less than 300 users in them

Tournaments that pay 10x to first not 50x to first

Higher paylines (% of people who get paid)

How much does 10th place get?  20th place?
Focus on not first place but below that.  Make sure you are playing a tournament that is one you can win in and will not have a ton of tilt by entering a lineup and having to worry about every single person who scores on the slate.  You'll find that in the long run any tournament that only pays 10x to first is one you will profit in.