The Dongers Club – Friday, September 25th>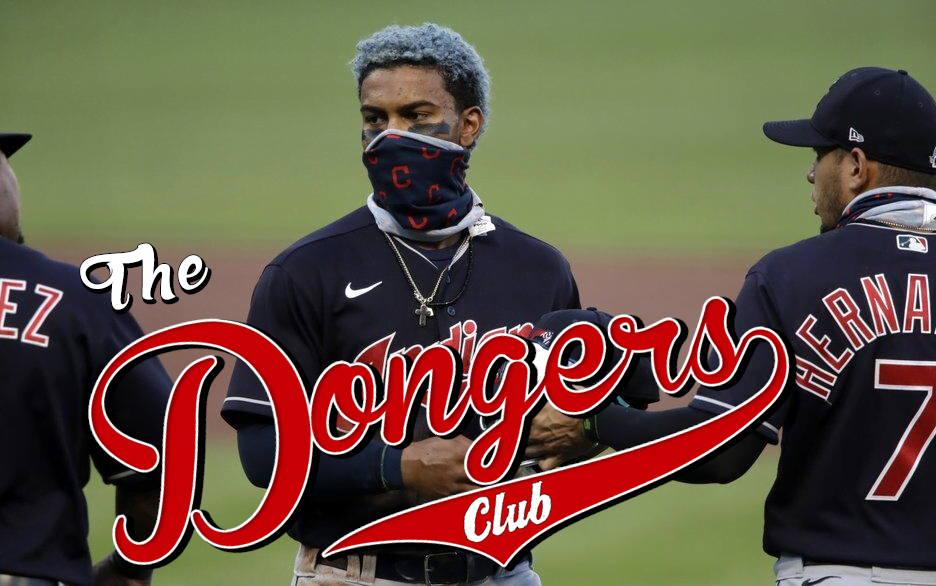 We have reached the final main slate of the season that is really worth playing.  Going into this weekend there's a ton of College Football and Pro Football to focus our time rather than the mixture of what is out there with MLB DFS the final weekend of the short season.  The playoffs next week are squarely on my radar and I hope we get some good slates from both DraftKings and FanDuel for the Wild Card rounds.
There are 10 games on DraftKings tonight and only 9 on FanDuel.
The Padres and Giants game is not on FanDuel, and this is a mid afternoon San Francisco game which will feature shadows and would only be worthy of considering pitchers in — but I do not trust either.
Chris Bassit
Best play on the board when we consider price and opponent for the AL West Champions tonight.  Love Oakland going into the playoffs along with the Indians by the way.
Dylan Cease
Speaking of those White Sox who are reeling they are hosting the cross town Cubs tonight.  Cease and Darvish are likely to get into a pitchers duel as both offenses are kind of quiet tonight but the salary relief on Cease is why I am writing him up.  I just don't want to go 11k+ for Darvish in a game the Cubs honestly do not have to have.
Brad Keller
What a time of the season we have when the Tigers and Royals are at the top of stack recommendations.  Tonight's game has good wind in it but Keller and Turnbull both get a ton of ground balls.  So look for the pitchers to do well in this game tonight.
Cleveland Indians
Jose Ramirez continues to rake and the entire lineup should do that as well tonight against Mitch Keller.  With the new lineup that has Lindor leading off we have seen Lindor himself do a little better, but really J-Ramierz and Cesar Hernandez have been the guys that are must plays in your Indians stacks.
Atlanta Braves
Remember how they murdered Boston earlier this year in Fenway park?  The Braves have been money all season long at home and no reason to not like them again this weekend against Boston.  Atlanta is cruising into the playoffs despite having no starting pitching most of the season and should beat up on Boston to stay hot.
Cincinnati vs Minnesota
I was tempted to write up Berrios above given that he usually pitches well in big spots but honestly I am not sure he views this as a big spot tonight.  The Reds have three hitters that can give him major headaches in Suarez, Castellanos and Moustakas.  I like all three tonight to have big hits and on the other side the Minnesota Twins have plenty of good LH bats that can feast on Tyler Mahle, who as we know is an automatic plug and play lefties against him guy.
CATCHER
Salvador Perez … He is absolutely on fire.
Jorge Alfaro
Sean Murphy
FIRST BASE
Carlos Santana
Jose Abreu
Yuli Gurriel
SECOND BASE
Ozzie Albies
Cesar Hernandez … While J-Ram gets all the attention, he has benefited greatly by the lineup change as well.
Adam Frazier
THIRD BASE
Eugenio Suarez is a major problem for Berrios tonight in addition to Castellanos.
Jose Ramirez
Eugenio Suarez
Raffy Devers
SHORTSTOP
Weak position today, so try not to spend outside of Lindor.  Polanco makes a fantastic play to look at with lefties on the Twins ideally doing well against Mahle tonight.
Francisco Lindor
Jorge Polanco
Adalberto Mondesi
OUTFIELD – Tier 1
Max Kepler
Ronald Acuna Jr
Franmil Reyes
Nick Castellanos
OUTFIELD – Tier 2 & Value
Adam Duvall / Marcell Ozuna
Gregory Polanco
Mark Canha
Nick Castellanos – OF – Cincinnati Reds – Chairman of the Dongers Club
Francisco Lindor – SS – Indians
Eugenio Suarez – 3B – Reds
Gregory Polanco – OF – Pirates
Kevin Plawecki – C – Red Sox
Yuli Gurriel – 1B – Astros
Ozzie Albies – 2B – Braves
Adam Duvall – OF – Braves
BONUS …………………………… Max Kepler – OF – Twins