PGA Dew Sweeper – Sentry TOC>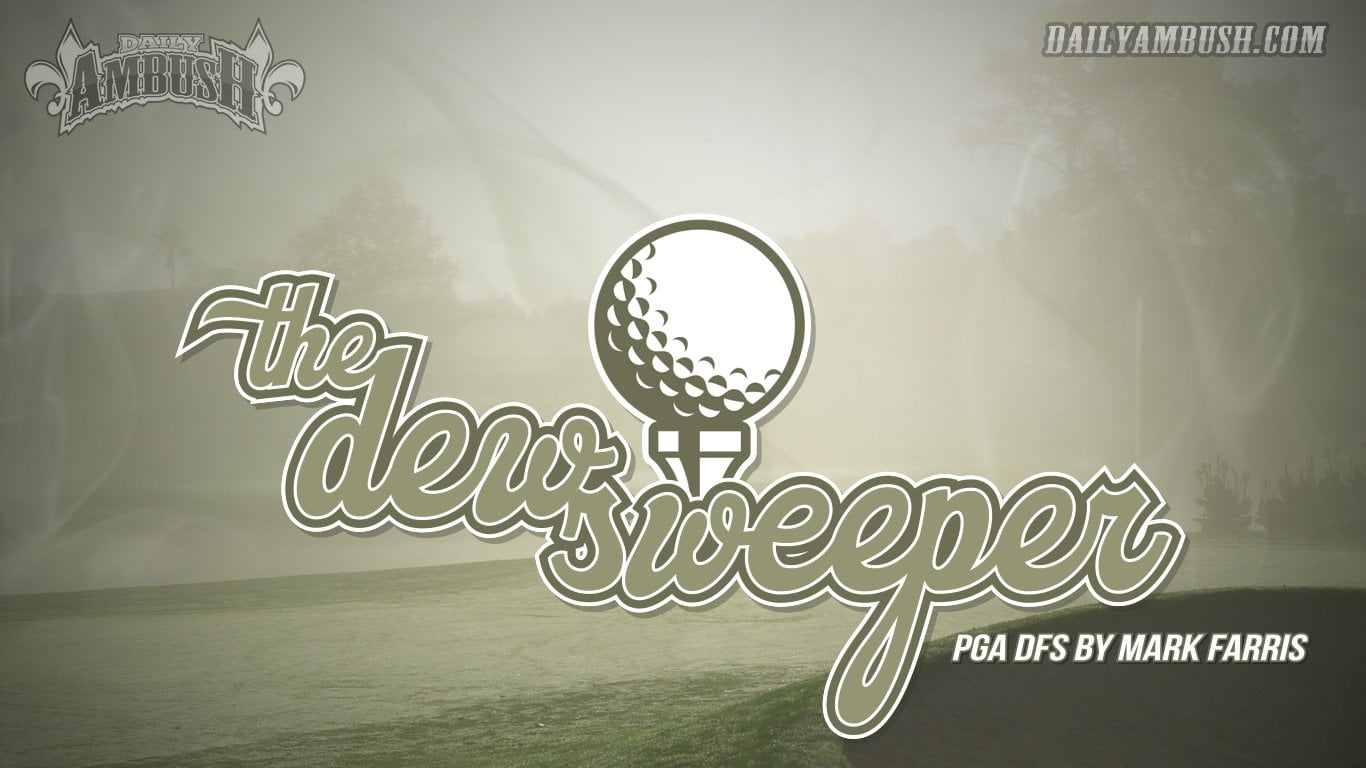 Sentry Tournament of Champions
Well, it appears that Renner is keeping me.  Good or bad, we are here for another PGA season and we're starting it off where we always do – Hawai'i!  (That is the official start to the season.  The Fall swing does count for points.)
We start off with a limited-entry (no-cut) event where the winners from last season get to compete in what is, historically, a birdie-fest and work off any rust they have in their games.  Rory, of course, isn't playing but that just eliminates a high-priced guy.
We can do it any way you like this week.  Stars-and-scrubs or balanced.  Barring a withdrawal or an injury, everyone gets 6/6 to the weekend.  Feels good, but it also takes away the advantage of knowing how DFS works and getting good expert advice – there are several sites that I hear do that pretty well!  So, if you're interested, those sites are…just kidding Renner!
Key issue this week – where is everyone's game and how quickly does it come back?
Highlights:  Plantation Course at Kapalua – Par 73 @ 7,500+ yards.  (YES – Par 73!)
This is a resort course so these guys usually tear it apart.   Wide fairways, non-punishing rough, huge Bermuda greens that aren't typically fast and plenty of roll to compensate for the yardage. 
NOTE:  All pricing is based on DraftKings
** are my favorites in each category – could be pricing or the fact I think they play best.
$9,000 and Above
Jon Rahm ($10,000)**

– Not even the most expensive, but is playing great! Two wins in his last 5 events! Average finish during that time? 3.2 (3

rd

)!  It's really a no-brainer since there is no risk of taking a five-figure guy who doesn't play the weekend.  And yes, I probably just jinxed myself.
Patrick Cantlay ($9,700)**

– Use him with or in place of Rahm.  I don't think I will use him with, but even if you do, the pricing in this event makes it doable without a lot of risk!
Xander Schauffele ($9,500)** – Now, I will pair Cantlay and Xander because the $7,700 price range that it leaves me does have viability.  APPARENTLY XANDER HAS AN INJURY (PER HIS PEOPLE) THAT CAUSED HIM TO WITHDRAW FROM THE PRO-AM!  BE CAUTIOUS!!  YOU CAN'T AFFORD A "0" IN A WEEK WHERE IT'S DAMN NEAR IMPOSSIBLE! I'M NOT RISKING IT.  ALREADY TOOK HIM OUT OF MY LINEUPS!
Collin Morikawa ($9,400)

– Likes it here!  In three appearances, he's no worse than 7th.  
Tony Finau ($9,300)

– This is a test!  How does he play when I recommend him?  Last year – he destroyed me from a prediction perspective! Play well – missed cut!  Will miss cut – Top 10! So, let's see if Tony really hates me! 
$7,500 to $8,900
Will Zalatoris ($8,900)**

– He's never played this event, but he's also someone I like whenever he is playing.  He's relatively long and had a good short and approach game which should translate here.
Sungjae Im ($8,300)**

– This guy is so consistent!  He's played here the last two years and has a T8 and a T5.  I look for Top 10 again! 
Billy Horschel ($7,900)

– He really doesn't have any spectacular finishes here other than a T6 in 2014.  But, I think he's playing very well now and should play well here this year.
Tom Kim ($8,700)

– First time here.  Still, last year was a bunch of "first times" and that didn't matter. 

Kim-Im for the win!!!
Viktor Hovland ($8,500)

– I always like Viktor and he should play well here.  If his short game and putting hold up, he could be on the first page this week.
$7,000 to $7,400
Seamus Power ($7,200)**

– Current form! 3 Top 5s in last 4 events!
Sahith Theegala ($7,300)**
Under $7,000
Scott Stallings ($6,600)** 
Ask questions on Discord if you have them.  Make sure to tag me so I don't miss it!
GOOD LUCK!!