PGA Dew Sweeper – Honda Classic>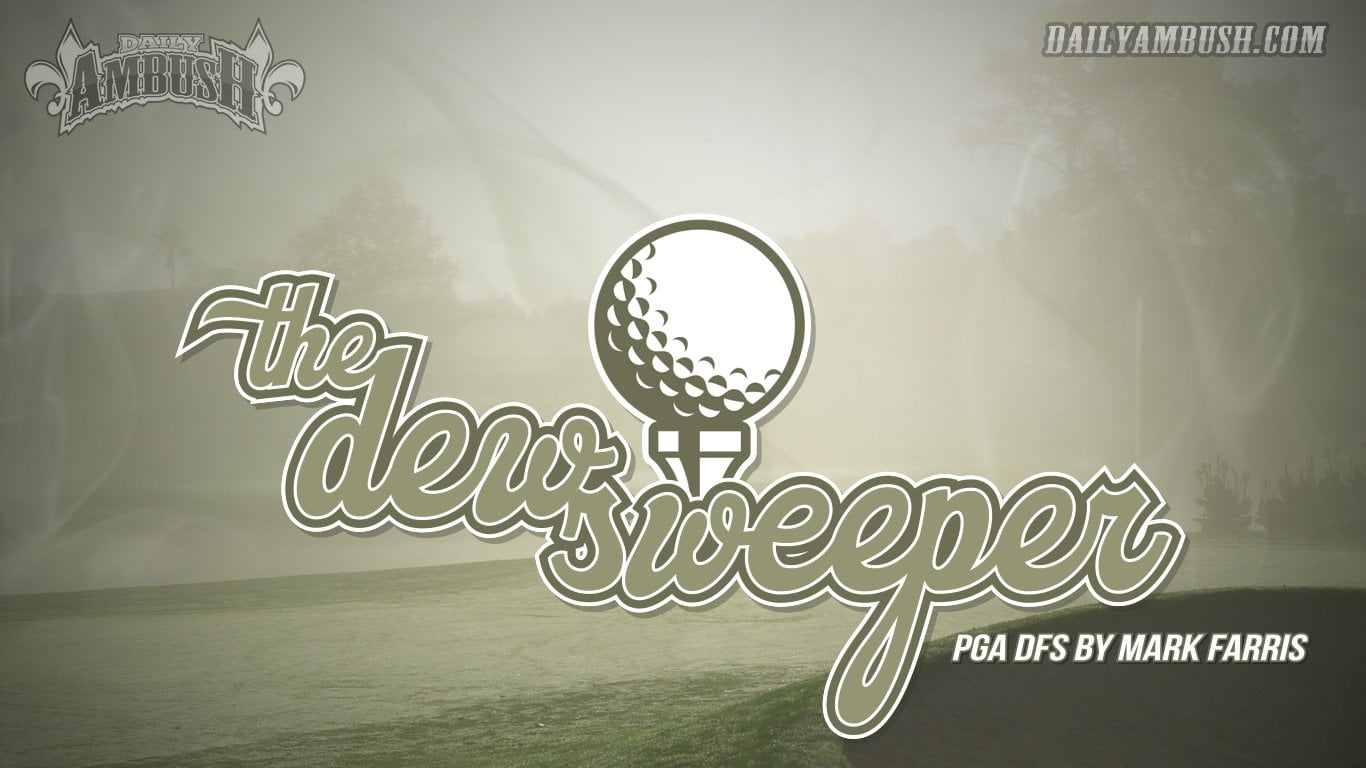 Honda Classic
Hope some of you had a profitable week last week!
We are now leaving California for the East Coast Swing the next few weeks which will include The Players in early March.  As a heads up, I'm out of the country that week so I'll do my best to try to post something before I leave or while I'm in Mexico – assuming my internet is decent. For myself, I'll  need to reserve whatever entries I can prior to leaving in order to be able to play.
We've been spoiled the last two weeks with loaded fields thanks to the "Elevated Events" on the PGA Tour this season.  This week, not so much!
I had a good week last week and am hoping to keep it rolling…for all of us!
Highlights:  PGA National – Par 70 @ 7,125 yards
Welcome to The Bear Trap!  Holes 15-17 at PGA National is one of the more famous three-hole stretches in golf.  Not near as famous as Amen Corner, but infamous nonetheless because the tournament can be decided on these three holes on Sunday afternoon.
This course is difficult.  There is so much trouble that accuracy off the tee is going to be important.  Fairways are narrow, greens are fast (Bermuda), and plenty of water hazards are available for used ball collections.
Par 5 scoring is also important since there are only two of them!
The $9K and above tier this week isn't as packed.  So, this week, we'll get back more to the normal format with me giving you my top four picks.
NOTE:  All pricing is based on DraftKings
** are my favorites in each category – could be pricing or the fact I think they play best.
$9,000 and Above
Sungjae Im ($10,700)** – he's definitely the cream of the crop this week based on his play this year.  Four Top 10s and he's made 10/11 cuts.  I usually don't like the highest-priced guy, but given the field, I think I'll use him.  You definitely don't want to avoid him if you are playing a cash game.
Thomas Detry ($9,000)** – I'll make my favorites the guy at the top and the guy at the bottom of this tier.  The disadvantage with Detry is that he has never played in this event. The upside is that he is 11/11 in made cuts.
Min Woo Lee ($9,400) – this isn't a name we've seen for quite some time, if at all, in my articles.  He's not Asian.  He's actually Australian!  The upside to that is that the wind is usually a major factor and Aussie's are good in the wind.
Matt Kuchar ($9,300) – surprisingly, Kuch has never played in this event – at least in the last 10 years.  But, he's playing extremely well, is accurate off the tee (7th in SG:T2G) and is gaining shots of the field (2nd SG:Total).
$7,500 to $8,900
Jhonattan Vegas ($8,600)** – Sometimes you just have to trust a guy that plays well in Florida – at least PGA National.  He's only missed the cut once here and is currently 1st in SG: T2G and 2nd in SG: Off-the-Tee relative to the field.
Sepp Straka ($8,500)** – He's made his last three cuts here at PGA National and won it last year.  He's struggled a bit lately missing 2 of his last 3 cuts, but righted it a little last week on another relatively tough course with at T45. Last year's win has to at least give him a good feeling coming into this week.
Adrian Meronk ($8,300) – the lack of a quality field is explained no better than picking a guy at $8,300 that was $6,900 last week and finished T45.  Meronk has been playing well on the DP World Tour and struggled a little last week with an opening round of 74.  I think he'll do better this week without the potential jet lag.
Christiaan Bezuidenhout ($8,200) – T25 last year here and, given the field strength, I think he may stand out a little this week.
Below $8K?  Aaron Rai ($7,700); Robby Shelton ($7,800); and Byeong Hun An ($7,600)
$7,000 to $7,400
Seonghyeon Kim ($7,400)** –No experience but he's made 4 of his last 5 cuts with two Top 20s. The selections in the lower tiers are limited so I like guys that are playing well coming in.
Ryan Palmer ($7,400) – this is a course history play.  He's made 8 of 9 cuts in this event over the last 10 years with four Top 25s and two Top 10s.
Adam Long ($7,200)** – current form play here!
Sam Stevens ($7,300) – He's made his last three cuts including a T13 at Torrey Pines.
Under $7,000
"Scrub Zone" – I would avoid it if you can.  When guys got $1,000 – $1,500 price increases from last week with middle of the road performances, it doesn't make you feel great about this tier.
LONGSHOT
Joseph Bramlett ($7,500) is my longshot.
He has missed the cut here in both attempts, but I doubt he's come into this tournament making four straight cuts.  His last four are T7-T13-T54-T54.  Going further back, he hasn't missed a cut since October of 2022.  Winner?  Hell, no!  But a Top 30 is all you need!
Ask questions on Discord if you have them.  Make sure to tag me so I don't miss it!
GOOD LUCK!!