The Dongers Club – May 6th>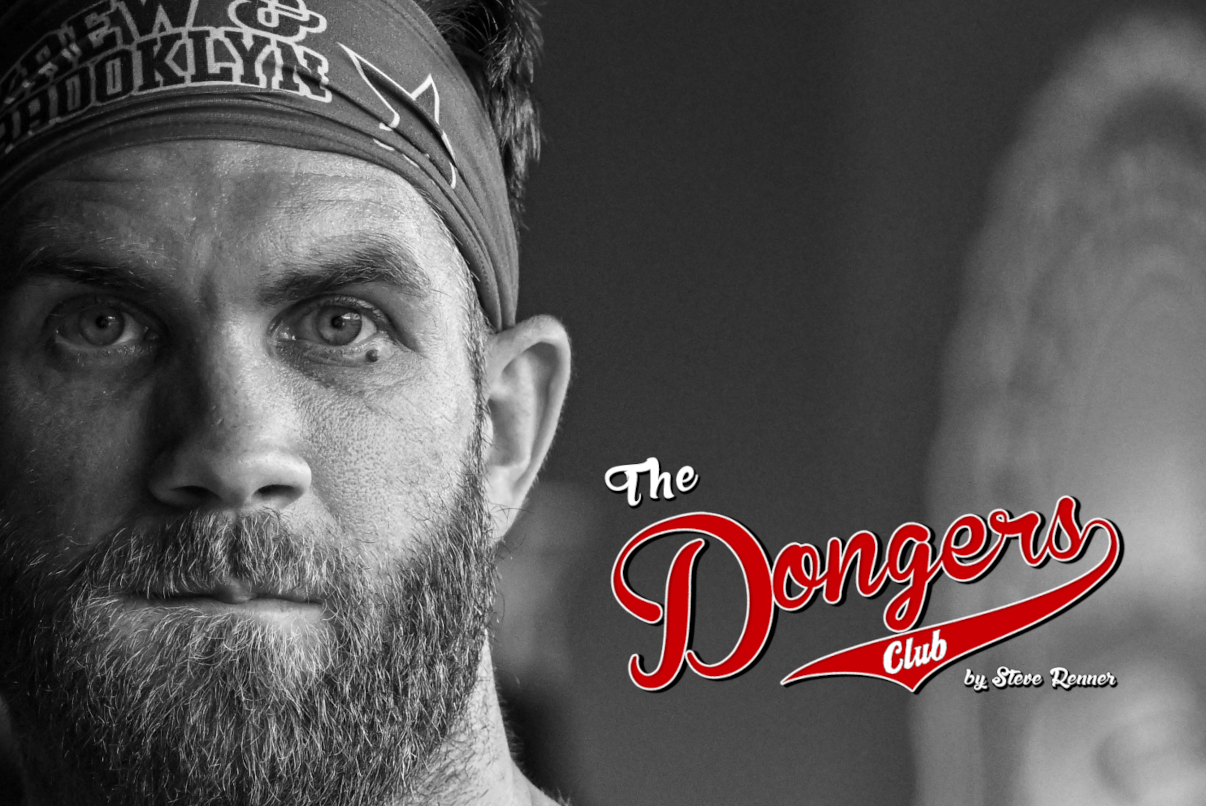 All games play tonight, no weather issues.
SPENCER STRIDER
Baltimore is a slight downgrade for strikeout upside for Strider.  Whoop te do, he goes from 50-60% down to 35-40%.
KEN WALDOSUCK
Hi!  Let's go contrarian for SP2 tonight, shall we?  And no, I am not here to tout Brady Singer, but rather I am going with the SP that the Royals have never seen before, which is a tradition in them putting up goose eggs.  Waldosuck as I call him had a VERY rough schedule to start, but there are signs he can dominate tonight with just 2 walks over his last two starts and
Baltimore is a slight downgrade for strikeout upside for Strider.  Whoop te do, he goes from 50-60% down to 35-40%.
ALEX COBB (FD)
This one definitely worries me a good bit, but the drop off afterwards is pretty steep as I do not want Reid Detmers vs Texas (more on that below) and right now not even I can try to jump back on the Brady Singer bandwagon.
Cobb should have a big strikeout game today, but I also think he serves up a couple HR.  His price on DK is a no, but FanDuel he can get by where hits/walks wont hurt you either.
FADING
Dustin May & Blake Snell … I wanted to go May but Soto is going to destroy a fastball up in the zone over the LCF wall for a home run and Snell? … Hell No.
LIVING DANGEROUS SP COMBINATION
DK:  Waldichuk & Singer
RANGERS
Adolis Garcia, Josh Jung, Jonah Heim
Texas is the best team in the league this year when they see a LHP two days in a row.  Their expected run output jumps up 2-3 runs and Detmers is due to get touched up by the RHH a little bit.  His output this far in 2023 should shift back to the norm more tonight.
PHILLIES
Bryce Harper, Trea Turner, Brandon Marsh
I know Boston is the hot lineup right now and they face Bailey Falter – but Corey Kluber almost certainly gives up a 1st inning homer to Harper and isn't leaving tonight before he allows 5-6 ER.
MARINERS / ASTROS
Suarez/France || Yordan/Pena/Maldanado
This is the face of the dude the Astros have promoted to pitch against the Mariners.
That's most definitely the face of a man who wants to dock with Eugenio Suarez, so please lock in the Mariners 3B home run right now.  Houston continues to wake up offensively as well, so this is a nice 3-4 man exposure game.
CATCHER
Sean Murphy
Keibert Ruiz
Martin Maldanado
FIRST BASE – Deep
Chrisitan Walker … 4300 for Walker vs a LHP in his home stadium is great.  But 1B/3B are both deep here and there's also nice value with Emmanuel Rivera ($3000 on DK) hitting 2nd for the Diamondbacks today
Joey Meneses … Another value option
Ty France … Hits RHP better
I also like Freeman for a late slate pivot off Walker/Rivera
SECOND BASE
Ozzie Albies
Kike Hernandez … Also known as Enrique
Marcus Semien – Better $ on FD
THIRD BASE – Deep/Contrarian
I expect a lot of ownership to go to Riley here or maybe even Devers and while both make sense I gotta make a stand on one offs somewhere.  Go west, go north west in fact.
Eugenio Suarez
Alex Bregman
Josh Jung
Emmanuel Rivera
SHORTSTOP
Mookie Betts (DK)
Trea Turner
Jeremy Pena
OUTFIELD – Mt. Rushmore
Mike Trout … 40 career HR in 117 home Saturday night games.
Juan Soto
Harper, Bryce
Yordan Alvarez
OUTFIELD – Value
Taylor Ward
Eddie Rosario
Edward Olivares
Robbie Grossman
I see the star hitters shining tonight..
Mike Trout – OF – Angels – Chairman of The Dongers Club and Mr. Saturday Night
Harper, Bryce – OF – Phillies, 1st AB
Yordan Alvarez – OF – Astros
Eugenio Suarez – 3B – Mariners
Keibert Ruiz – C – Nats
Emmanuel Rivera – 1B/3B – D'Backs
Kike Hernandez – 2B – Red Sox
Mookie Betts – SS – Dodgers
BONUS …………. Juan Soto – OF – Padres
FAVORITE BET(s)
Athletics/Royals under 10.5
Dodgers ML
Red Sox / Phillies over 9