The Dongers Club – April 7th (Early)>
SLATE NOTES
We went an entire week through the season and all was just fine on the DFS front as we had synchronicity between FanDuel and DraftKings on the slate configurations.
DraftKings has given us a 6 game Early Slate that locks at 4pm, which this article is covering.  Then a main slate at 7pm with five games which the next article will cover.
Meanwhile, on FanDuel they are back to their ways with a Very Early, Afternoon, Early and then Main slate configuration.  Just pure brilliance.
So as always, we go with the larger slate config as the primary source of information in the article and in this case that means DraftKings and these games:
Reds at Phillies
Yankees at Orioles
Astros at Twins
White Sox at Pirates
Royals at Giants
Mariners at Guardians … Every team now plays every team at least once, but you still play your league teams twice.  So why are they finishing up their season series before April 15th???  WTH Man.
WEATHER
All games play, nothing significant of note.
Zack Wheeler
Probably popular vs the lowly Reds, who aren't as good as they've started but also not as bad as everyone thinks.  Wheeler might have warning signs, but I recall him having those warning signs the last two seasons as well and then he turned it on very quickly.  This is an elite strikeout matchup with 8+ strikeout potential.
Brad Keller
Nobody will touch this one, but us.  Keller made some changes with the help of the new pitching staff and some time at Drive Line ("He Went to Drive Line!") and is expanding his arsenal as well with a new Curveball this season which he used 25% in his first start vs the Twins.
One big difference he has improved upon in the Spring was is his command which is huge against a team like the Giants who walks well and wants to work the count into their favor.  His first start vs Minnesota wasn't as clean with 4 walks, but I trust more what we saw in the spring than that one start here.
We all saw the Giants just go bananas in nice weather in Chicago but back home in San Francisco this is a 2-run max offense and Keller should pitch well here and for another 2 starts before imploding on some mid-week afternoon game.
PIRATES
Oneil Cruz, Bryan Reynolds, Carlos Santana, KeBryan Hayes
Are the White Sox trying to make Hanser Alberto the Dominican version of Shohei Ohtani or something?  Because if they are, it's not working.  But he has pitched TWICE this week already.  Yes, you heard that right.  Hanser Albert now leads Stephen Strasburg in Innings pitched by a margin of 1.2 to 0.  We will be tracking this all season folks!
Anyways, what does that have to do with the Pirates?  Well, even though Chicago's been giving up runs at home, I think there's some fire here with the smoke around their pitching staff being God awful this season and their OF defense probably won't fare too well here in a big park with lots of lefty sticks in the lineup.
Not to mention, Lucas Giolito was known as one of the worst at holding runners on when he first came up and while it improved recently I think there's opportunity for a team like Pittsburgh to run.
…
…
…
If you are looking for a second team, I am sorry to report That's it … That's the list…  Stack the Pirates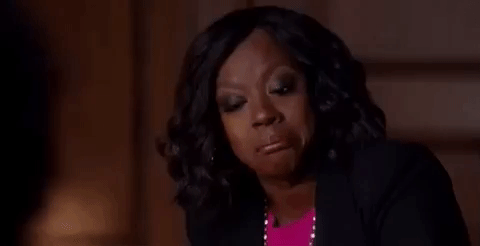 CATCHER
Adley Rurtschman
Christian Vazquez
Cal Raleigh
FIRST BASE
Anthony Rizzo
Carlos Santana
SECOND BASE
Kolten Wong
THIRD BASE
Gunnar Henderson
Eugenio Suarez
KeBryan Hayes
SHORTSTOP
Oneil Cruz
Carlos Correa
OUTFIELD – Mt. Rushmore
Nick Castellanos
Jack Suwinski
Yordan Alvarez
Cedric Mullins
OUTFIELD – Value
Jarred Kelenic – LiC
Austin Hays
Nick Pratto
Kolten Wong – 2B – Mariners – Chairman of The Dongers Club
Jack Suwinski – OF – Pirates
Oneil Cruz – SS – Pirates
Jarred Kelenic – OF – Mariners
Anthony Rizzo – 1B – Yankees
FAVORITE BET(s)
Pirates ML (+114)
Royals ML (+152)
Dogs … PARLAY(s) OF THE DAY
Pirates + Royals + Orioles
TOP PROP(s) OF THE DAY
Pitchers
Note … I like Wheeler at 6.5 but the juice at -175 is a bit much to officially give that as a play on such a high number.  So is an 'early' window game play here as well.
Edward Cabrera under 4.5 (-130)
Brad Keller over 3.5 (-140)
Batters
Oneil Cruz H+R+RBI over 1.5 (-115)