THE AMBUSH, WEEK 13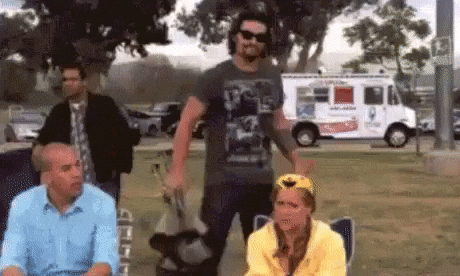 There was a ton of discussion this past week in regards to lineup sharing and collusion and all sorts of other mis-guided perceptions of people having similar lineups on FanDuel and DraftKings, but mostly FanDuel.  I was someone who was vocal about this as far back as 2015 when I got annoyed that guys like 3rd_and_schlong and hoop2410 were constantly playing the exact same lineup in an 11 man Double-Up For MLB.  It was annoying more than anything else to see one "tout" like hoop2410 having the same lineup as another "pro" and someone who I would later find out was staking other DFS players such as JeffElJefe to reach a live final.  Did I think this was some cheating or collusion to one up the rest of us?  Not really, it was just annoying and I went out like a troll and called them out for it to which Mike Petta (hoop2410) never said anything about it and just straight up blocked me and said I was out of line for accusing him of sharing lineups.
Fast forward 3.5 years later and the majority of the regular DFS players know that these two among another half dozen or so well known names are constantly on the same player pool in sports such as MLB, NBA, CFB, Soccer and of course NFL.  But I am well beyond the lineup sharing and collusion discuss that popped up this week and found it amusing that supposed 'Fantasy Sports Industry' heads had no clue as to what is really going on here and were shocked to see this actually happening.  But then again, half of those 'Fantasy Industry Heads' really arent in tune with what goes on with DFS and that's okay at the end of the day for them.  But I bring this up here, like I did on my Twitter feed this week, with the purpose of educating and having an open discussion about what really happens in DFS.  I am here because I enjoy giving advice, I enjoy playing daily fantasy sports, and I really enjoy the analytical balance of figuring out the challenge in DFS that comes with balancing what should happen based upon data and analytics along with what could happen based upon actual real life competition when you have a bunch of athletes, coaches and overall teams playing competitive sports.
In other words, the Obvious
doesn't always produce the right answer.  And last weekend we saw an example of 30-50 players in 100 man 50/50's or 300 man Single Entry Tournaments having the exact same lineup on FanDuel and the narrative that those who had these lineups or supported them was that it was the Most Obvious
and Easy build of the year in cash games but it's Obviously
-EV to have the same lineup as others in a tournament.
This is without a doubt the softest and weakest defense that these aloof mother fuckers have ever given.  I do not even need to begin to dissect the Obvious
part of what they were saying because the lineup was Matt Ryan, Miles Sanders, Julio Jones, Calvin Ridley, Redskins Defense.  Stop right there and do not try to justify to me that playing ALL of those players together was an Obvious
or smart optimal build for the week.  Sure the Redskins were dirt cheap, but so are the Dolphins this week, so I assume we'll see Dolphins against an offense that has been worse than the Lions were (who played Wash) going into last week as chalk right?  60% chalk right?  Not a fucking chance.  How about stacking the Falcons passing game which has done nothing for the past month?  Obvious
of course folks!  Do a straw poll any week and you'll find many folks saying the same common list of 8-10 players per position as top cash game plays, but narrowing them down to the same core doesn't happen across 100 different brains.  It happens when the ownership is manipulated.
How is the ownership manipulated?  Through optimizers, projections and content.  You are here reading this and I am glad that you have come to FullTimeFantasy to read my AMBUSH, the Chris Rose 4th and Goal, Shawn Childs projections, Dr. Roto's picks or even just want to be part of the community with great minds like Dennis Roy and some other long time FullTime folks from the old-site days.  We speak our minds, we keep it real and we give you a balance that helps you in the best way we can.  But if you look across a slate on a given DFS weekend for football you'll find that almost everyone is on the same general pool of players because the math can only be sliced up so many ways to guess how many yards, touchdowns, receptions, touches, snaps, etc. a player is going to get.  We all have the same free data from Vegas, Snap Counts, Prior week trends, match-up data, etc. etc. etc. etc. etc. etc. etc.   So what happens when everyone is pushing the same general data?  Well, you get to the same CORE when it comes to saying what SHOULD HAPPEN.  The real winners are the ones who can predict accurately enough the difference between what SHOULD and what COULD happen each week.
When it comes to a cash game play, the narrative has been that you should play only the SHOULD happen spots, because there is no upside in playing the COULD and finishing in first place.  You just wanna beat the floor and get your 2x and move on.  And if you are playing in a cash contest and you have high ownership on your players you have thus reduced the risk of not meeting that 50% cash line that is the goal.  Because a 2% owned player in cash who pops off isn't going to burn you if you do not have them.  But if 60% of the field has someone and you do not and they do well, you are severely behind the 8-ball.  Obvious
we can say the same thing about a tournament as well, but the risk/reward debate is one that doesn't really need explanation there.
So if I was someone who was playing four to five or even six figures (yep, there are those guys out there) a week in CASH games I would love for the field to play chalk in cash games because it really reduces my risk if I can manage to play the most ownership.  It's really simple statistics really that the cash line is going to go where the majority of the ownership lands.  If 50 out of 100 players have the exact same lineup then you know that the cash line will be their score or higher.  So if you can manage to play the highest owned players in cash each week, you aren't 100% assured of cashing but you are in a great position if the chalk is 40% or higher on average for the top guys.  On slates where the ownership is 10-15% tops it makes it where your fighting up hill even more.
So if I could manipulate 50% of the field in a cash game to play certain players and I knew that, I would play those guys and do very well.
What needs to be brought up is that consistently the same players in cash have the highest owned players.  Just sum up the ownership on the players they have in every sport and then look at the other lineups and you will notice that the names I mentioned above have the HIGHEST SUM on their ownership.  Then ask the question why do certain sites have the ability to pull contest data from FD and DK through backend API connections but you as a user would be banned if you wrote a script to scrape that data?  Then check who those folks are working for and associated with and just ask the simple questions.  Why?   Let's not be quick to come off as crying about someone having similar lineups but rather figure out why they would do that and put yourself in their shoes.  Are they doing something illegal?  Probably not.  But is there enough smoke here to ask why it has gone on a certain way for so long with such perfect consistent success playing the highest owned players?  I think so….
Now, onto week 13.
SWEET CAROLINA!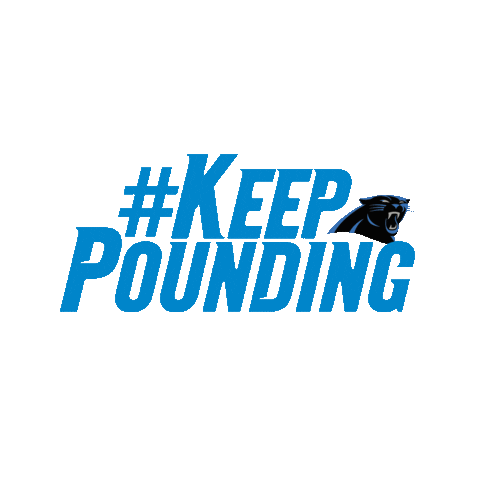 That was nice of the Washington Redskins to get a win last week for their die hard home fan base of about 20 fans.  Did you know that before the folks of North Carolina got the Panthers as a franchise that it was considered Redskins territory?  I wonder how long it took for that to flip over to the Panthers considering the Redskins haven't done shit since the early 90's.  None the less I'm gonna go on a limb and say that the Redskins won't win two in a row and the Panthers will bounce back after playing better than I expected last weekend in New Orleans but still managing to not win the game.  Carolina should beat up on this Redskins team who I have zero confidence in being prepared this week and should be down 21-0 before the end of the first quarter thanks to a touchdown from the God CMC, a passing touchdown to one of the receivers (lets go with Curtis Samuel) and a no doubt about it defensive touchdown off Dwayne Haskins as well.  Sure, Terry McLaurin will get a big touchdown for the Redskins at some point in the second quarter to keep it relatively close, but Carolina will get it to CMC again for a long 50 yard touchdown run and take this one into the half with a score something like 34-7 or 38-7.  It's a full onslaught and the only thing keeping CMC and the Panthers Defense from both scoring record breaking performances will be the fact that they have to call the game off for the beat down that is coming to Washington.
AMBUSH PLAY #1:  CMC gets his as usual and is worth the $, but the Panthers Defense breaks the slate ya'll…..
SGT JACK DOYLE
An interesting development occurred this week that appears to be swept under the main stream noise rug.  Eric Ebron who is in the last year of his contract basically opted to go on IR and have surgery ahead of time for his own personal health.  If you read between the lines, Frank Reich doesn't seem too happy with the personal decision that Ebron made and it's pretty clear that Ebron will not be back next season with the Colts.  With a near must win game coming up this week against the Titans who are playing very well again the Colts no doubt get an A+ game plan from head coach Frank Reich who is one of the better game planners in the league and needs to right the ship for his team.  They should have success going to their next TE in Jack Doyle against a Titans D who is very good against the run but can be favorable to opposing good TE's.   On a slate with plenty of TE options it's Jack Doyle that has the interest for me this week and look for a statement game plan to give a big double bird salute to Eric Ebron on his way out with Sgt. Jack Doyle getting a TD.
AMBUSH PLAY #2:  Sgt. Jack Doyle touchdown and over 50 yards receiving
UPSET SPECIAL
Sometimes you get a feeling and you just ride with it.  There's too much emphasis put on the data and analytics in fantasy sports and the reason behind folks using that is because over the long haul it does weigh in the analytics favor to take what the data says you should do.  But with a high variance sport like football that doesn't take much for a good play to flop or a bad play to excel we get a huge opportunity to capitalize on avoiding what I call bad data.
Such is the case this week with the Eagles and the Dolphins meeting.  The Philadelphia Eagles have been nothing like any of the teams who have torched the Dolphins of late (Buffalo and Cleveland).  Both of those teams have had up and down offense spots this season and were very healthy going into their games vs Miami.  The Eagles, on the other hand, have looked like absolute dog shit and have had almost no healthy WR and now have a banged up Zach Ertz and Jordan Howard as well.  In short, there's a ton of question marks with this Eagles offense and although their defense has played well the past month, it's still a weakness and an area where I could easily see them having a snooze fest game against the Dolphins.
That's right.  I am going to be the only person who says with confidence that Miami beats Philadelphia this weekend and they do it by double digit points.  DaVante Parker has pretty much never been someone I recommend, but he's going for 20+ DK points this weekend.
AMBUSH PLAY #3:  Miami Gives the Eagles a scare and ruins all your Philly DFS lineups
REBEL YELL
When first looking at this weekends games and going through my plays the first thing to jump out at me as being Obvious
was Andy Dalton returning to the starting lineup and I have to be honest.  I couldn't be more excited to see Dalton return to the winless Bengals this week and not only will he be a popular play due to his price, but I honestly think he shines this week.  But you gotta go deeper with Dalton this week.  Everyone thinks that Andy Dalton looks like Rick Astley but just imagine if Billy Idol had red hair or if Andy the Ginger died his hair blonde and had a little Brittish accent, they would pretty much be the same person in my mind.  Except Billy Idol without a doubt had a good career.  Dalton, hasn't but he won't be on the Bengals come next year and this is his opportunity to really show case to the Minnesota Vikings that he can be their next Quarterback once they ditch Cousins and his contract.  And on a week where you're either going Rodgers stat padding or praying Lamar Jackson does Lamar Jackson things at QB, I don't hate taking the cheap Andy Dalton play this week.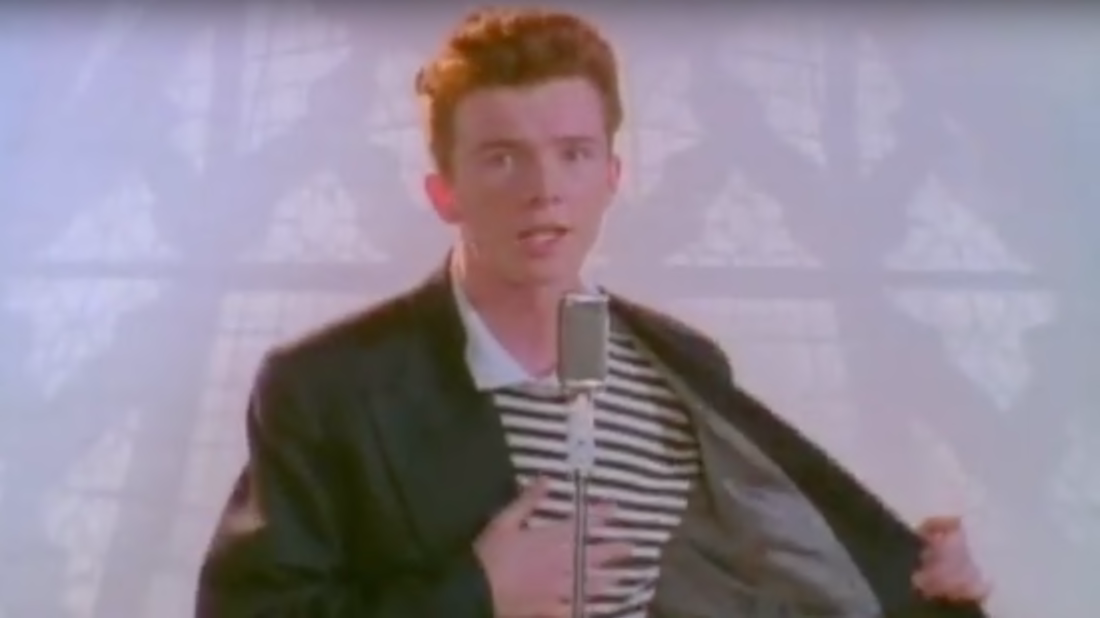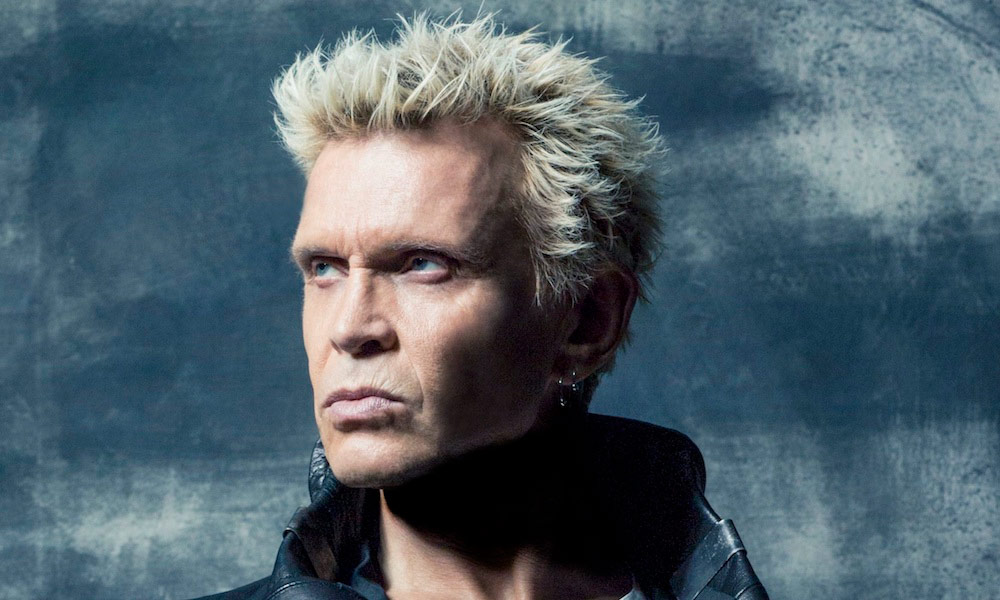 AMBUSH PLAY #4:  Get excited, Andy Dalton is back!  No, seriously.  Get excited, Cincinnati is gonna win a game!
I NEED A HERO
After looking abysmal in prime time last Sunday night against a very good San Francisco defense, the Green Bay Packers will head to New York for a much easier test against the Giants.  It's not the best weather spot but don't let that bother you from this being an Obvious
A-A-Ron get right game.  Without a doubt, Davante Adams will get a touchdown this week but we can definitely debate if he is worth locking in for his price and honestly he would need 100 yards to do that — which likely comes with the Giants putting up some shocking offense on the Packers as well.  So play Adams + Barkley if you go that route, but I have Rodgers as one of my three QB's this week and suspect we see him pop 300 yards and 3 TD against the Giants while getting the running backs involved every once and a while just for show.  You just know Rodgers wants to rack up the stats this week after last weeks game and he outscores Mahomes and Lamar.
AMBUSH PLAY #5:  If you pay up at Quarterback, it should be with A-A-Ron
WEEKLY FADES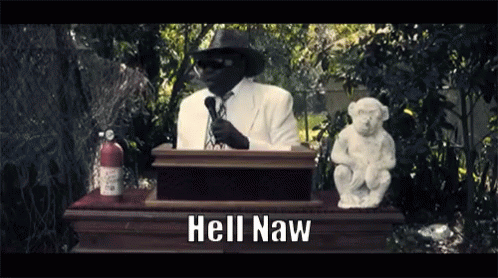 We gotta get back to completely avoiding some of these games each week and I am here to actually make a stand on a few spots that absolutely have zero interest for me.  Starting with the Browns and the Steelers in their re-match from just a couple weeks ago and all the blow up that happened late in that game.  I want no part of this spot.  Even the Steelers are telling you what they think of this game by coming off Mason Rudolph, they know that he's not mentally able to handle the game (not to mention he sucks).  Neither team really wants this game to be played despite the narrative that it's going to be a bloodbath.  Stay away.
Browns and Steelers to consider:   None
There are a couple other bad teams that I just wouldn't bother messing with this week and they're both from the NFC wEAkeST division which has an all time worst record since the league re-aligned in 2002 for games outside of the division and both the Eagles and Redskins are going on the road this week outside of the division.  Have fun with that.
Eagles to consider:  None
Redskins to consider:  Never, ever, ever consider playing a Washington football player.   Ever.
AMBUSH PLAY #6:  You don't fade anything when eating on Thanksgiving, but you should be fading some chalk this weekend.
MEEP! MEEP!  SAVING THE BEST FOR LAST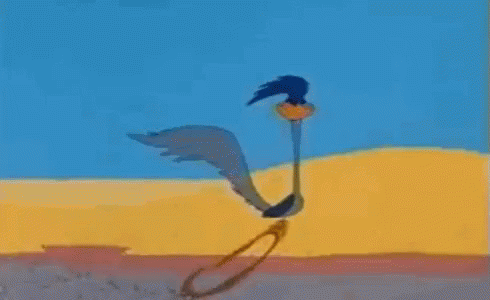 There's a few more AMBUSH plays this week than normal because there's a bunch of small spots I wanted to point out above (Panthers D, Jack Doyle, Fade Iggles, Rodgers/Dalton) but I am saving my favorite plays for last and they're both on the 4PM afternoon slate.
The game with the most points this weekend won't be the Chiefs and Raiders, it wont be the Jaguars and Bucs, it certainly wont be the Eagles and Dolphins.  No sir, the game this weekend is out in the desert where the Rams and Cardinals should have a nice afternoon shootout.  Jared Goff hasn't thrown for more than 2 TD in a game this year and normally isn't a good road Quarterback, but he's gonna have to throw 2 or more if the Rams want to stay with the Cardinals who are starting to finally get into their groove on offense as they get a little more consistent and honestly the addition of Kenyan Drake to give them a healthy and stable RB helps a ton here too.  So many folks were on Kyler Murray at the start of the season, but the one thing that hasn't happened with him is that game where he takes off on the ground and has 100 yards rushing with some big plays.  That comes this week as its the Kyler vs Rams show this weekend.  For the Rams, whenever they're in Arizona, you have to like Brandin Cooks — who appears healthy despite a bunch of concussion scares but should run free all game long against the Cardinals secondary.  I love points in this game and you'll want exposure in this game.
AMBUSH PLAY #7:  Speed kills in Arizona.  Kyler & Cooks
RECAP OF THE AMBUSH PLAYS
PANTHERS BLOWOUT — Lock in their Defense

SGT JACK DOYLE — Lock him in at TE

DOLPHINS UPSET — Avoid dem Iggles

DALTON IS BACK, BENGALS WIN, BOYD SHINES — Dalton value QB of the week

RODGERS, THE PACKERS HERO BEATS UP ON THE LITTLE GIANTS — Rodgers stud QB of the week

DONT FORGET THE FADES — Ignore the games with noise, but still play 3 lineups or more this week.

SPEED KILLS IN ARIZONA — The late games have juice.
QUARTERBACKS
I have three Quarterbacks this week and nothing else.  I like Rodgers to throw for 300 and 3 TD, which easily makes him worth his price tag.  I love Dalton's value and think the Bengals win behind him having a good game with Tyler Boyd who continues to shine every week for the Bengals, but the game with the shootout potential is between the Rams and Cardinals and Kyler Murray gets my nod over Jared Goff in that game.
AARON RODGERS
KYLER MURRAY
ANDY DALTON
RUNNING BACKS
TIER ONE
CHRISTIAN McCAFFREY:  Very pricey, and I think you can win without him this week but he's the safest guy on the board in a blowout.
MELVIN GORDON:   Nobody will have MG against the Broncos, who can be run on and the Chargers will finally look right now that it's too late.
TIER TWO
TEVIN COLEMAN:   Another guy nobody will have is Coleman.  The only way the 49ers win in Baltimore is if the Shanny ground game shines and I think it will.
SAQUON BARKLEY:   You need him to have a good game if you play Adams.
JOSH JACOBS:   Should get the ball 20 times.
WIDE RECEIVERS
I think WR is really good this week up top with Adams, Kupp, Evans all being good guys to pay up for, but the discount on Cooks, Chark, Boyd really have me liking them and then paying up on the more sure thing running backs.
TRIPLETS
BRANDIN COOKS
TYLER BOYD
MIKE EVANS
OTHER FAVORITES
DJ CHARK
DAVANTE ADAMS
TYLER BOYD
CHRISTIAN KIRK
DeVANTE PARKER
TIGHT ENDS
Hard to not rank someone #1 here who was in the AMBUSH section, right?   Jack Doyle baby!
JACK DOYLE
TRAVIS KELCE
TYLER HIGBEE
DEFENSES
Hard to pass on the Panthers, who probably won't be extreme chalk this week with the Steelers being so cheap on FanDuel, but Carolina gets after the QB and should force a few turnovers off Haskins this week.  Great chance they score too in a blowout.
CAROLINA
PITTSBURGH
A new section that I am bringing to my article each week.  This is my sneaky way of providing thoughts on lots of the games without actually "touting" or recommending specific plays each week.  It's for those of you who love to ask questions on Twitter, Slack or whatever other method you prefer.
Okay, what's the game you aren't heavy on that scares you?
The 49ers and the Ravens.  I am not heavy on the game due to weather, respect and the running games on both sides of the ball and only Tevin Coleman as part of the 49ers ground game is where I want to get exposure on this game with.  But in a heavyweight fight we could obviously see the stars shine in this game.
Pick three upsets, three locks and three WTF
Three Upsets:   Dolphins, Cardinals, Raiders
Three Locoks:   Boyd TD, Evans TD, Adams TD
Three WTF:   Jaguars dont score a touchdown and kick 6 FG
CONTEST SELECTION REMINDERS
Reminder on a couple things you should be looking for each week are as follows
Tournaments with less than 1k users in them

Tournaments with less than 300 users in them

Tournaments that pay 10x to first not 50x to first

Higher paylines (% of people who get paid)

How much does 10th place get?  20th place?
Focus on not first place but below that.  Make sure you are playing a tournament that is one you can win in and will not have a ton of tilt by entering a lineup and having to worry about every single person who scores on the slate.  You'll find that in the long run any tournament that only pays 10x to first is one you will profit in.