After last weeks high scoring and very chalk productive outburst we have a cheap $9.99 buffet type slate......
WEATHER It's mostly rain, there is some wind in the Titans/Browns game, but not enough for me to......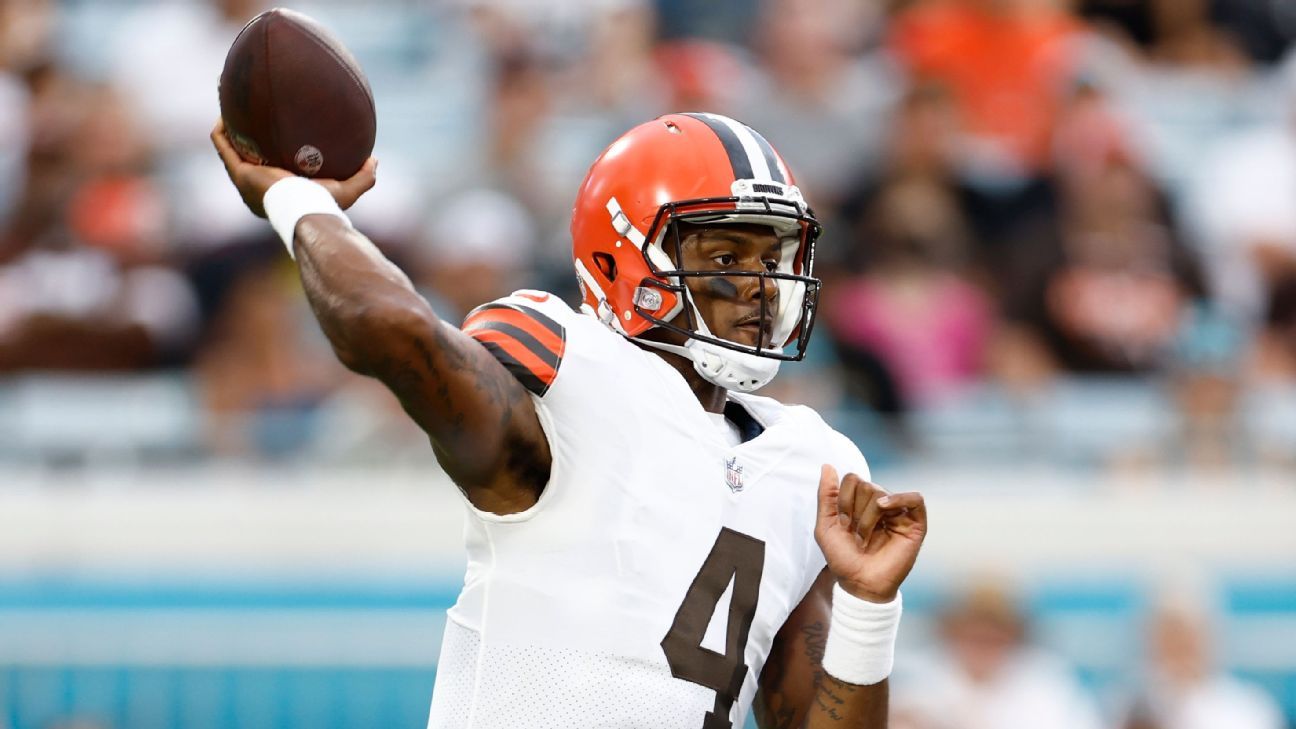 We have a MNF double header special, which considering my team is playing is quite annoying for me,......
LATE INJURY NEWS None RUSSELL WILSON (DK: $5800, FD: $7100) … The jump from one week in......
Welcome to the 2023 edition of the NFL DFS Ambush… Couple adjustments for the long time readers.  There......
NFL … Championship Sunday There really isn't much that can compare to Championship Sunday.  I know that I......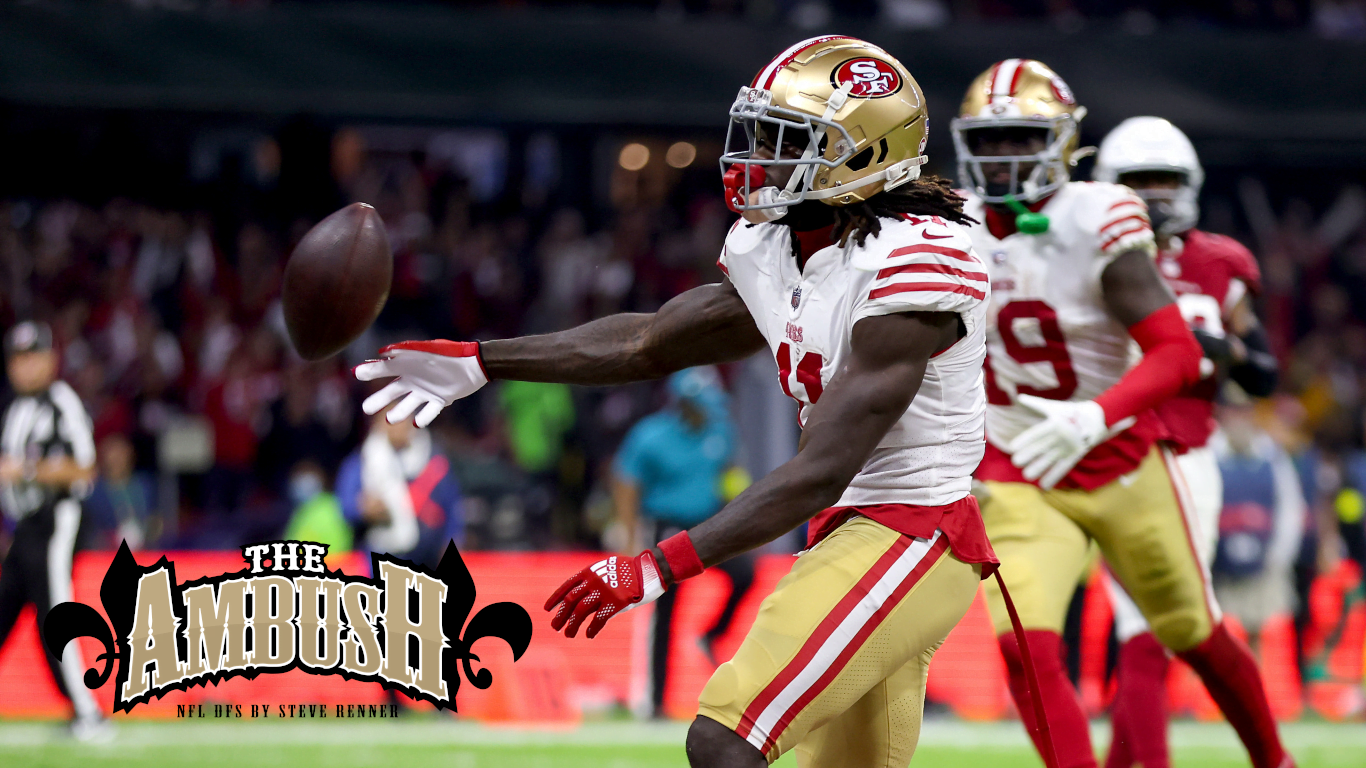 NFL … Divisional Round Playoffs We have a fairly simple and chilly weekend from a weather perspective, which......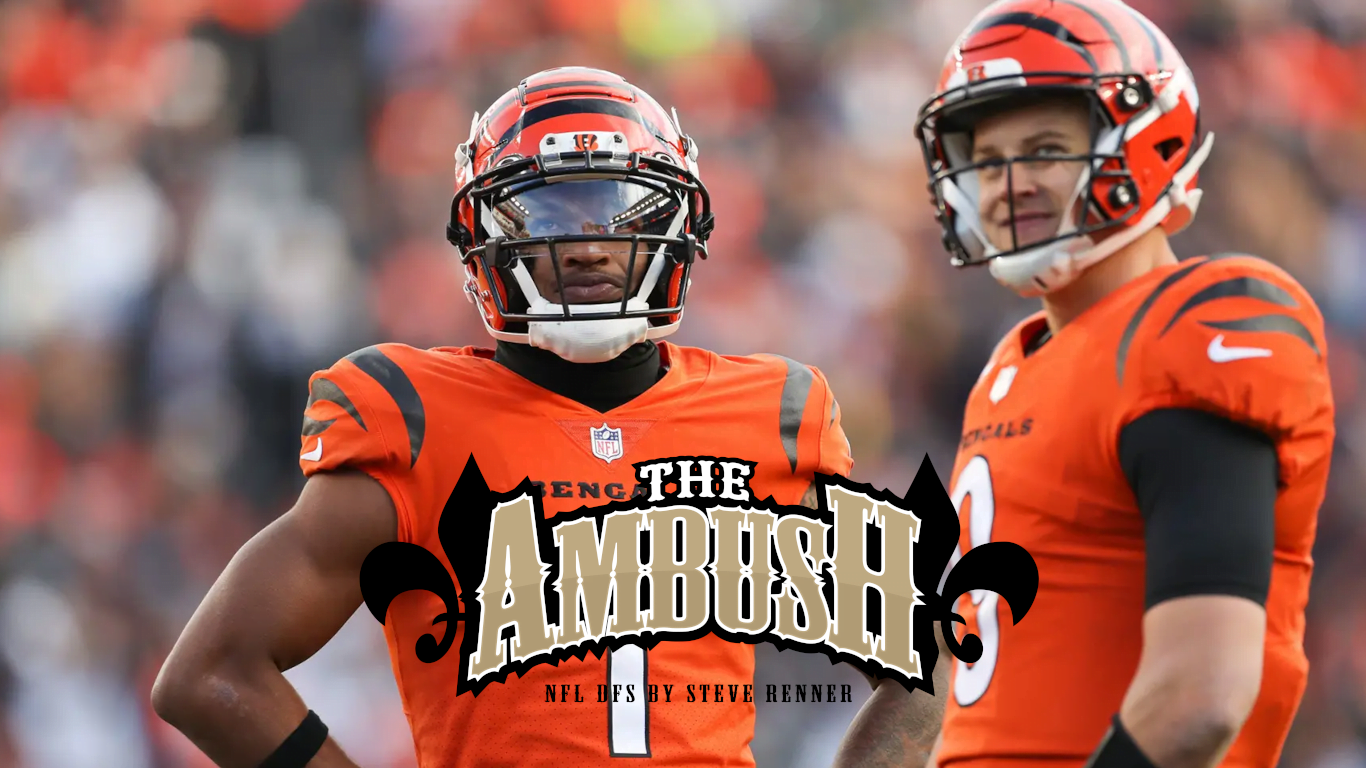 NFL … Playoffs With six games spread out over three days there's plenty of action that you can......
WEEK 18 – NFL MAIN SLATE I don't waste a ton of time with Week 18.  We have......
NFL WEEK 18 – SATURDAY SPECIAL Week 18 is bad enough, now you want to play a 2......