the concealed position of a person or group stationed to make a surprise attack
Welcome to my 2019 NFL Season Preview and Predictions article.  For those who are new to The Ambush series, it is my DFS brand which is based on the famous onside kick play that the New Orleans Saints executed in Super Bowl XLIV against the Indianapolis Colts to begin the second half.  The play was named appropriately as the Saints needed a way to steal a possession against Peyton Manning and the favored Colts.  Thomas Morstead placed the ball perfectly, Hank Baskett did a terrible job getting on the ball for the Colts and Chris Reis* came away with the ball after a long scrum at the bottom of the pile.  From there the Saints went on a TD drive to take the lead, never looking back and winning their first ever Super Bowl.
Let's get the obvious part out of the way first — yes, I am a Saints fan.  But my belief is that if you are going to do something you should do it well and you should do it with passion, enthusiasm and a goal — you gotta be willing to put the work in.  The natural thing to say is hey look it's a fanboy who is out here just spinning his fandom into a NFL article and giving us DFS picks, bets and predictions focused around his fandom.   I get it.  Cam Newton is a fraud.  Taysom Hill is German for Falcons blew a 28-3 lead in the Super Bowl.  These are just things that as a society you have to accept and understand and some of you just cannot do that yet.
But, seriously.  I'm going to give you my full dedication every time I am putting out content, whether it's an article, a podcast, a livestream, a cheat sheet, or whatever other source I present to you as analysis in ANY sport I am working on, but most of all NFL.  Something that is very important to me is being as accurate as I can be while also taking calculated risks and being what the DFS world deems as 'contrarian' when it comes to some of my different views and takes on things.  I named my NFL articles 'The Ambush' last year specifically because the word fit perfectly for what I wanted to enable you the readers with: Information that can be used against the massive amounts of NFL DFS players that are out there and the endless sources of information that they have available to them.
There are literally hundreds if not thousands of opinions out there every single week on who is going to win what game and why.  There is the data crowd who says that over time you cannot be successful if you ignore data, but they're also trying to create an edge that isn't necessary to create through numbers.
There is the STREAKY AND LOUD crowd who is going to hit big one week here or there and suddenly claim that they are the smartest person in the room and you should follow them because they destroyed one week.
There is the REPUTATION crowd, the ones who somehow got a job working at some popular website, media outlet or source and suddenly changed their ways to present information that will drive revenue through eyeballs, clicks, or just user interaction without actually playing the bets they recommend or playing real DFS contests each week that you and I are playing in…
And then there's us.  The AMBUSH crowd.  Why?  Because, simply put, right when all the noise and the sheep are following along and trying to compete with each other for stardom we are over here getting ready to take our hard work, our passion and our collective approach to AMBUSH them each and every week with winning results.
"the concealed position of a person or group stationed to make a surprise attack"
Let's first go over the Top 5 rules about The AMBUSH
If you are afraid of losing money, you should not be playing NFL DFS or prop bets or any bets in general this year with any source.  I don't say this as some cop out for the event that somehow you end up down for the entire course of the season.  There will be losing days. Accept that and move on.  I have coached basketball for many years and one rule I have is that after a loss we identify the things that were done correctly and improve upon them and after a win we focus on the things we didn't do well and try to improve them.   The reason for this is that it's simple to focus on the negative when you fail and that is going to come naturally.  But if you aren't focused on repeating your strengths then you won't continue to have any strengths.   Don't be a short term player, because I will let you hear it.
We're not here to win a million dollars every time we play.  Sorry, that should never be the single goal of anyone who is reading advice and content.  If we happen to stumble into that right scenario one week then obviously we did well, but there are so many factors that go into winning in DFS and nothing is more true regarding this than the stupid "milly-maker" contests in DFS.  I will address them once we get into the season and yes you can play them, but that's not our goal.  Define your goals and make them realistic.
Don't be just a negative person and don't be just a positive person.  Stay middle of the road.  Stay even keeled.  When you see the pick in here that hits for the season you can promote it.  When you see a pick that is going wrong in a hurry, you can shred it.  Just don't do only one and not the other if you are going to be loud about it.  Because then you're just a fraud reader.
You too as the reader have a role in The Ambush.  If you don't want to be part of THE AMBUSH, then I am not going to force you to read it.
Be Entertained.  Be very entertained.
That's all for now.  There will be other DFS focused rules that I can outline, but the goal of this article is to walk through the NFL Season Preview.
WHAT DOES THE AMBUSH INCLUDE?
Not only do I bring the same style and flare from my MLB Dongers Club to the NFL Ambush article, but I will cover each week's slate with a full guide on as much information as I feel you need to know going into it along with my own perspective on the games for the week.  This is intended to be used as one of your main sources each week for NFL DFS research and the article will typically come out Saturdays by Noon Eastern time.  You can expect the following in The Ambush:
The AMBUSH Plays:

These are my top 3-5 plays each week.  They will usually include a must own chalk/stud player who is in a great spot, a couple one off players I really like as sneaky pivots and the combination/stack play of the week from my perspective.  These are the plays I hold with the highest of regard for the week as staples to be used in your main or secondary lineups.

Breakdown on Ownership:

Chalk in NFL is either really good or really bad.  We need to understand who is owned in certain spots so that we know when not to get too cute and just take a player who is identified as a good play and will be heavily owned for good reason.  Conversely, we'll also be able to match this up with my feelings from earlier in the week on how each game is going to play based upon actually watching football, understanding the ebbs and flows of sports and how that aligns with the data and the match-ups each week.

Tiers of players:

Slight adjustment this year to the rankings on players by position.  You'll get guys broken down into tiers.  They will include my favorites at a position, my secondary tier players and how to build extra lineups using those plays and then the players I want no part of.  The guys I want no part of aren't going to be players who are ranked 26th at their position each week – no, these are good players that I want no part of for a given week.

How many lineups do I play?

It honestly changes week to week based upon the slate and potentially even how the sites modify their contests.  But I will always have a MAIN lineup and then up to 5 BIG tournament lineups that I am rolling out.  Sometimes it's just one, sometimes it's all five.  From there I will do some heavier multi-entry that uses the second tier players from my pool.

GOALS

Grow The AMBUSH following so that I have a strong community of members who are individually profiting off my advice and hard work.
I want to win as many weeks as I can with my MAIN lineup.  This will be in CASH and Tournaments and I want that lineup to profit 10 weeks out of the 17 weeks at a minimum.  This will ensure a winning season from me.  From there I obviously have other huge goals and they are as follows:
Win five figures in an NFL tournament twice
Survive my birthday in New Orleans
Win a showdown slate with Taysom Hill as the Captain simply to own the haters.

And yes, GIFs
---
2019 SEASON PREVIEW
---
I am going to go through each division breaking down how I see the division playing out, who the OVER bet is and who the UNDER bet is within each division.  I'll also go over the likely sleepers and the likely busts or players that just disappoint in general.
AFC PREVIEW
Bold teams in the playoffs
| | | | | |
| --- | --- | --- | --- | --- |
| | EAST | NORTH | SOUTH | WEST |
| 1st | New England | Pittsburgh | Jacksonville | LA Chargers |
| 2nd | Buffalo | Cleveland | Tennessee | Kansas City |
| 3rd | NY Jets | Baltimore | Houston | Denver |
| 4th | Miami | Cincinnati | Indianapolis | Oakland |
| OVER | Buffalo | Pittsburgh | Jacksonville | Chargers |
| UNDER | Miami | Cincinnati | Houston | Oakland |
| EXCEEDS | John Brown | James Washington | Deshaun Watson | Justin Jackson |
| DISAPPOINTS | Le'Veon Bell | Odell Beckham Jr | Derrick Henry | Tyreek Hill |
AFC OVER BET:
Pittsburgh Steelers (Over 9)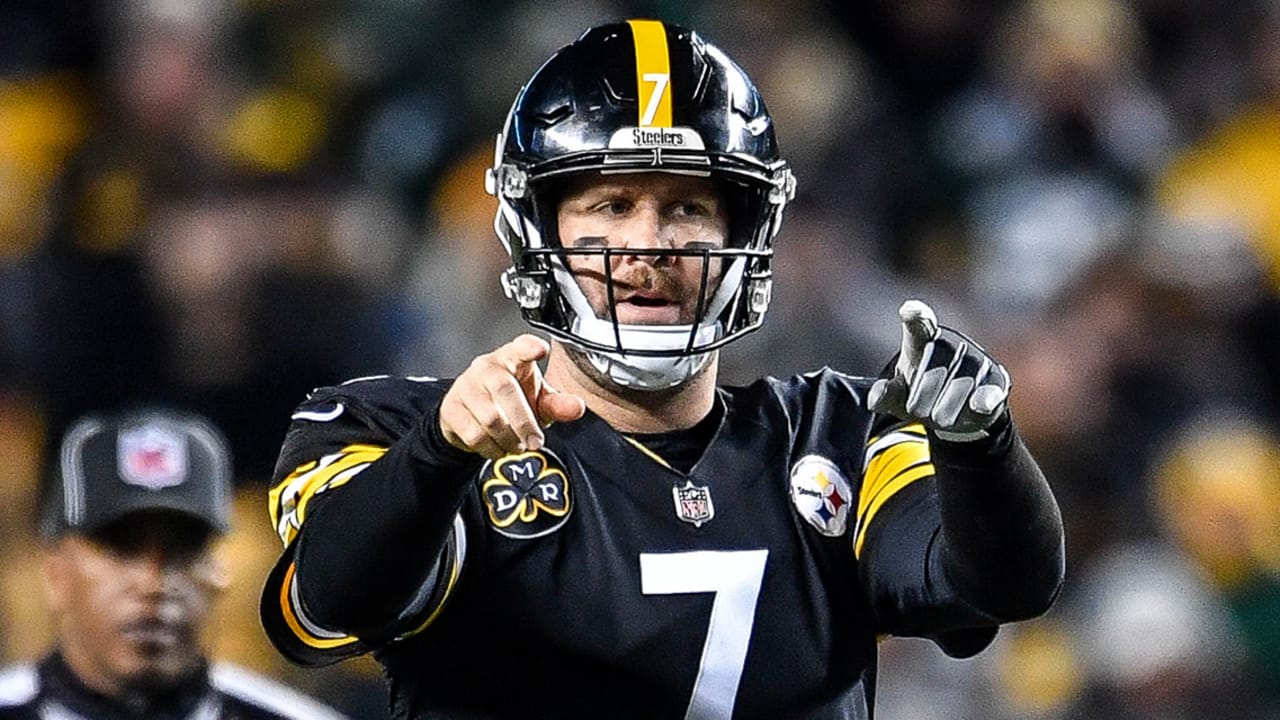 Last year I was betting against the Steelers due to the Le'Veon Bell and Antonio Brown looming drama.  The Bell drama most knew about but didn't pay attention too, the Brown drama was ignored and as we saw the Steelers just all around had a year from hell and yet still managed to be in position to make the playoffs at the end of the season.  They lost three games last year that you could easily argue they were in a great position to win and now through addition by subtraction they come into this season with a team that I feel is equal to the task of last year.  The whole world is loving the JuJu play this year and for great reason, but the sneaky must-have on Pittsburgh is James Washington.
Big Ben is coming off one of his better seasons and yet nobody is talking about it as we just write him off as a nothing.  He lost A.B. and that's a huge loss absolutely, but if you aren't buying into James Washington then you will be kicking yourself and regretting it by Week 5.  The scheme will work, the team is deep on offense and Ben will continue to thrive on his way to a 30+ TD and 4500+ yard season and a record where he even gains some MVP love.
UNDER BET:
It would be too easy to sit here and pick the Miami Dolphins, so let's get a little creative with this selection.
Houston Texans (Under 8)
The division with the most market instability right now is the AFC South and you could legit still make a case for any of these four teams to win the division.  But there are many factors going against the teams in the division and Houston has a couple big holes associated with them that have me going against them despite one big risk (which I am hedging as you'll see below).  The AFC South has the unlucky draw of facing the NFC South, which has 3+ really good teams in it this year, and they also draw the AFC West, which has the best 1-2 punch in the AFC in the Chargers and Chiefs.  All total, Houston will still be a competitive team this year and they aren't going to completely implode to 3-13 level.  But Bill O'Brien is a disaster Coach/GM and the offseason they had has to be one of the biggest blunders we have seen by an organization in a long time.  Not only did they not address their offensive line prior to a last second trade with Miami, they completely butchered the Jadeveon Clowney situation and now just turned a defense that couldn't stop the pass before into one that lost arguably its best pass rusher.  Solid move.  Lamar Miller tearing his ACL is just a minor blow as they couldn't run the ball and wouldn't run the ball prior to his injury either.  The only saving grace this team has is that Deshaun Watson is the best QB in the division and in my mind finishes around QB1 for fantasy.  But then again, most times when a QB finishes around QB1 it's with a team that is around .500 and that UNDER 8 number is where we take a shot this year.
TEN AFC THOUGHTS
The Patriots offense remains unpredictable and no skill position player has more than 6 touchdowns.
Buffalo beats New England in New England
The Dolphins' cheerleaders remain their main attraction
James Washington, not JJSS leads the Steelers in TD receptions.
Justice Hill gets injured 4 times in the middle of games this year.
Leonard Fournette has a MONSTER season
Mike Williams leads the Chargers in TD receptions
Justin Jackson rushes for over 1000 yards
LeSean McCoy has an insane first six weeks of the year
The Colts aren't as bad as everyone projects and they win 6 games.  No team in the AFC South wins more than 10, no team loses more than 10.
TOP FANTASY PRODUCERS BY POSITION IN THE AFC
Quarterback – Deshaun Watson
Running Back – Leonard Fournette
Wide Receiver – DeAndre Hopkins
Tight End –  Travis Kelce
TOP FANTASY SLEEPERS BY POSITION IN THE AFC
Quarterback – Ben Roethlisberger
Running Back – Justin Jackson
Wide Receiver – James Washington
Tight End –  Chris Herndon (post suspension)
PLAYOFF SEEDINGS
New England
LA Chargers
Pittsburgh
Jacksonville
Kansas City
Cleveland
I went fairly chalk here on the playoff teams and I realize that every year there is turnover.  I have a rule of three in and three out and so as you can see the three in from last year are New England, Los Angeles and Kansas City.  Those three to me are the deepest teams in the conference by far and in the case of the Patriots, Chargers and Chiefs they really don't have a ton of competition from within their divisions (except for KC & LA with each other obviously).   I could honestly see any of the top 4 teams flipping around within their positioning for seeding.
AFC Championship Matchup:   Pittsburgh and Kansas City
AFC Champion:   Pittsburgh Steelers
NFC PREVIEW
Bold teams in the playoffs
| | | | | |
| --- | --- | --- | --- | --- |
| | EAST | NORTH | SOUTH | WEST |
| 1st | Philadelphia | Minnesota | New Orleans | LA Rams |
| 2nd | Dallas | Green Bay | Tampa Bay | San Francisco |
| 3rd | NY Giants | Chicago | Atlanta | Seattle |
| 4th | Washington | Detroit | Carolina | Arizona |
| OVER | Eagles | Vikings | Bucs | 49ers |
| UNDER | Redskins | Bears | Panthers | Seahawks |
| STAR | Carson Wentz | Dalvin Cook | Chris Godwin | Brandin Cooks |
| DISAPPOINTMENT | Zach Ertz | Bears D | Cam Newton, duh | Kyler Murray |
OVER BET:
Tampa Bay Bucs (Over 6.5)
As soon as I saw Bruce Arians was the new head coach of the Buccaneers they immediately leaped up my rankings for this season.  This has been one of the worst coached and in-game managed teams in the league the last few seasons and Arians and his staff alone are going to fix a ton of mistakes that have been made for this team which cost them games in the past.  Add into that a schedule which I believe is going to play into their favor a ton and the Bucs are a sneaky team to win 10 games out of arguably the best division in this conference.  The NFC South has the benefit of playing the NFC West (the worst in the NFC) and the AFC South (the worst in the AFC) this year and it will show as all of these teams will get win total boosts because of that, but it's Tampa who will shock many and win 10 games while challenging the Saints (as Tampa is the one team who gives New Orleans fits) for the division crown.
UNDER BET:
Chicago Bears (Under 9)
There were quite a few unders in the NFC that are tempting to me, but none as much as the Bears at UNDER 9 wins.  This is a team who lost Vic Fangio on the defensive side as a coordinator and he is one of those DCs who really moves the production from a team based upon where he ends up.  But overall Chicago benefited from a soft schedule + good health last season to jump into the playoffs before they clearly showed that they are not a great team.  Mitch Trubisky has to prove he can do it consistently for me and not just beat up on bad defenses or pad stats when they are down big in the 4th quarter.  Chicago will be lucky to not finish last in my mind this season.
TEN NFC THOUGHTS
Dallas Goedert has more touchdowns than Zach Ertz
Daniel Jones plays 8 games and leads the Giants to wins in 4 of them.
Dalvin Cook leads the NFC in rushing yards.
Mitchell Trubisky gets benched.
Saints Defense is a top 5 fantasy defense.
The Falcons lead the NFC in points scored by an offense.
Jameis Winston has a stretch of 3 straight games without a turnover and Kirk Cousins leads the Vikings to the NFC North title, meanwhile, hell freezes over.
Kyler Who?
Christian McCaffrey leads all NFC running backs in fantasy points (PPR scoring)
The Redskins win 1 game.
TOP FANTASY PRODUCERS BY POSITION IN THE NFC
Quarterback – Matt Ryan
Running Back – CMC
Wide Receiver – Chris Godwin
Tight End –  Austin Hooper
TOP FANTASY SLEEPERS BY POSITION IN THE NFC
Quarterback – Jameis Winston
Running Back – Tevin Coleman
Wide Receiver – Golden Tate (post suspension)
Tight End –  Jared Cook
Playoff Seedings
New Orleans
Philadelphia
LA Rams
Minnesota
San Francisco
Tampa (Beats LA Rams in playoffs)
NFC Championship Matchup:   New Orleans and Minnesota
NFC Champion:   No comment.
Super Bowl Champion:   No comment.
Futures Bets
NFL MVP
Drew Brees +1200
Deshaun Watson +1800 (This is basically the Texans hedge if he goes full bananas)
Ben Roethlisberger +3000
SUPER BOWL CHAMPION
LA Chargers +1400
Pittsburgh +1800
New Orleans +800
TEAM DIVISION BETS (Looking for Value here)
Minnesota +240
Jacksonville +260
Longshots:

Tampa Bay +850
San Francisco +500
Good luck and listen up, let's run AMBUSH