PGA DFS Dew Sweeper – Fortinet>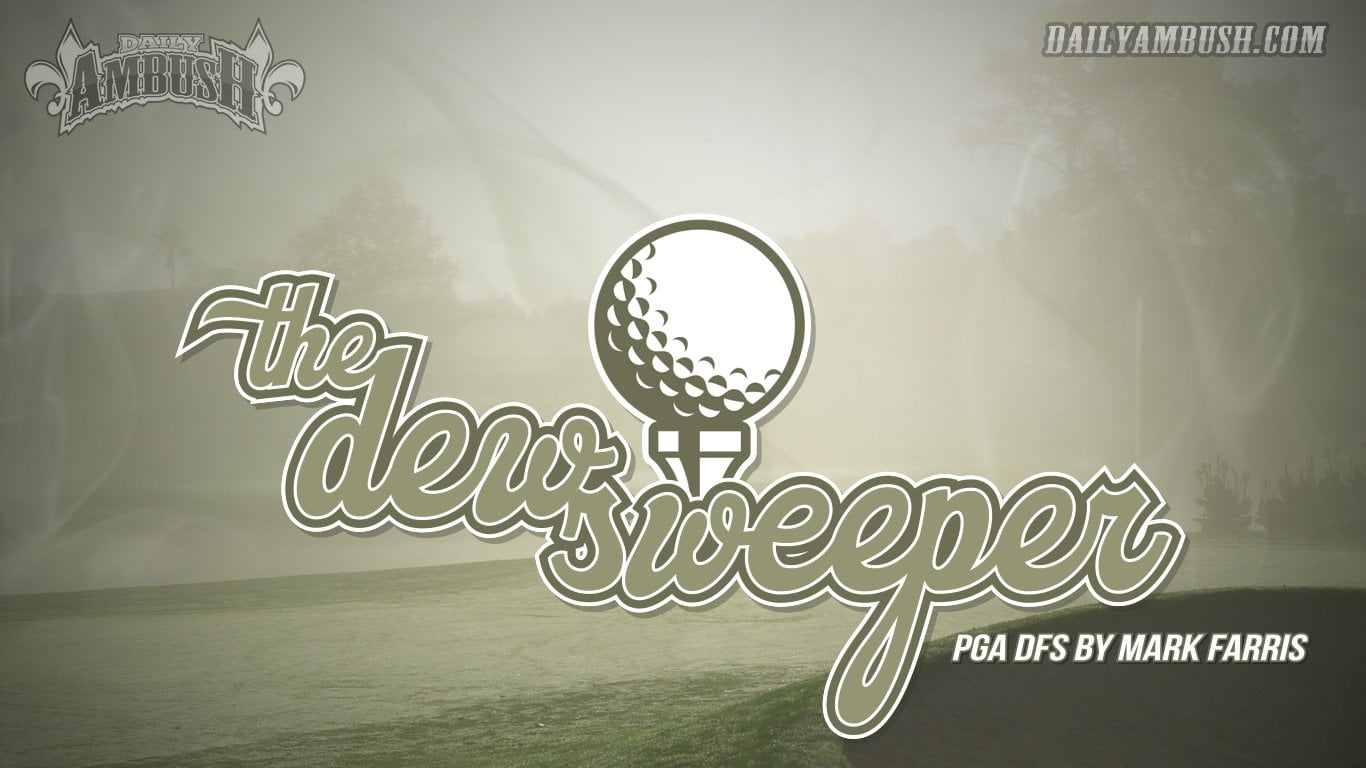 Fortinet Championship
It's time for the "Wrap-Around" or "Silly Season" that starts the new 2022-23 PGA Tour season and FedEx Cup race.  This year will be interesting.  Especially when we get to the cage match between the PGA Tour and the LIV Tour.
My opinion?  Which really doesn't matter, but I think it's right that the guys that go to the LIV Tour shouldn't be allowed to automatically qualify for the PGA or DP World Tour events.  When you take "appearance money" and don't have to bust your ass to make money in the tournaments – no cut and guaranteed purses – you shouldn't be allowed to take that away from the guys that are trying earn a living.  The LIV guys weren't forced to go there, they chose to leave.  If it was for "family security" or some other reason, you made your choice.  Now, stay the hell out of my yard while I'm trying to earn a living.
Rant over – and my opinion isn't the popular one either amongst my golfing friends.
With these tournaments, you won't get a lot of fluff from me, just picks.  If that's something you'd prefer during the year, let me know.  I'm trying to be entertaining (at least in my opinion) and give you picks at the same time.  If you'd rather me "shut the hell up and pick!" – tell me.
This IS NOT a high-quality field, but watch some of the new guys.  They will be cheap quality options when the big boys return in January.
NOTE:  All pricing is based on DraftKings
** are my favorites in each category – could be pricing or the fact I think they play best.
$9,000 and Above
Hideki Matsuyama ($10,700)
Sahith Theegala ($10,000)
Emiliano Grillo ($9,200)**
$7,500 to $8,900
Justin Suh ($8,200) ** – Korn Ferry graduate with 4 Top 10s in his last 5 events
Taylor Montgomery ($8,500)
Webb Simpson ($8,400)** – I'm hesitant here, but I'm looking for Webb to right his game during this "Silly Season" and he is too good of a player – barring recent performance – to be priced here.
$7,000 to $7,400
Under $7,000  (Korn Ferry Tour Graduate-Central)
Will Gordan ($6,900)** – Another KFT graduate who finished the year strong.
Michael Kim ($6,900)** – KFT graduate who was expected to be here on a regular basis earlier.
Ask questions on Discord if you have them.  Make sure to tag me so I don't miss it!
GOOD LUCK!!