The Ambush – Week 14 DFS>

THE AMBUSH, WEEK 14
It's hard to believe but we only have two big weeks left until week 17 and all its craziness.  There is an upcoming Saturday only 3 game slate which should be as much fun as that Thanksgiving slate was and obviously the playoffs after that.  The one thing that I love the most about NFL is the big gap between the slates, as I really never get burned out with weekly analysis and breakdowns for football like one can with the other sports that run every single day.  The other thing which I love about football DFS is that you get weeks where you need to really hunker down and make a stand on if you are going off your gut, a mix of your gut and the safe/data plays or just going entirely off what the entire general public (chalk) is gonna tell you to roll with. 
Yes, we have 13 games on this slate, it's a big slate like early in the year, but we also have cold weather and half the league is completely dead and ready for the season to just end, so the way I see this week breaking down like my golf game.  You know what I mean right?  You know, there's usually 14 holes where you hit driver and for me on about 9 of them I'll hit it right down the Mayor's office, maybe a slight draw or I'll play the fade, but it'll be good and not amazing but just good enough.  Like a 7k player getting you 13 DFS points.  Then there's those two shitty holes where I get too aggressive and it just blows up (a player getting absolutely nothing) and then there's those other three holes where you (or me) hit those perfect shots and they stand out above the rest.  You know, the difficult holes for those other peons, but for us true studs we call those the birdie makers, aka the par 5's, aka, I'm on that green in two puttin for Eagle…..  Note:  This is not a recommendation on the Eagles, but for those who might be playing SNF-MNF, yeah, the Eagles should roll over the Giants…  Nor is this any reference to any bird teams this weekend either.  Anyways, that's the analogy of the week and it's one that should carry into next week as well where we can take a shot or two on a couple games and then sprinkle in the other good plays around it.
Sunday Morning Updates … as of 9:12 AM
With Lev Bell out we now have Bilal Powell chalk week coming straight at us.  Fun times!  Believe it or not, I do not hate the play entirely on DraftKings because Powell does have pass catching abilities and that's pretty much the path for success today for the Jets.  So at $3500 the veteran RB should be in a good spot to return a moderate value and obviously is gonna be paired with CMC a ton.  But I really am down on the Panthers overall this week the more I look at it and thus it's not a construction I am going too but I wouldn't say it stupid.

Patrick Laird on the other hand.   That is stupid.

With Will Fuller officially out for the Texans you have to like Hopkins more and not Kenny Stills, but it boosts Hyde and Duke Johnson IMO.

Dont sleep on Colts defense as well.
VALUE AT RUNNING BACK I don't think we have had a week like this one where there are legit so many Running Backs in good situations, but so many of them have a "yeah but" type scenario associated with them whether its an injury, playing time share or their price tag making it hard to justify them being a must have in DFS.  Normally I know who I really like early in the week on Monday or Tuesday and while I had a list of guys I liked, none of them stand out above the others except for a few guys who are fairly decent value this week who I strongly feel are going to get into that 12-16 point range.  So as I compared these value guys below to the studs like CMC, Gordon, Fournette, Cook, Henry, CHubb, Jones, Ingram, Kamara, etc, I found that all of those guys had "yeah but" scenarios associated with them where I honestly feel they're gonna also end up in that 12-16 spot.  So why, if all things are equal would we spend 7500 to 9100 (excluding CMC from this argument) for guys who are probably getting 15-18 points when I can get 14-16 points from guys who are 1k to 3k cheaper?  It's going to be hard to find those 5k WR or less this week in my mind (On FanDuel) that really dominate for your lineup and with some big name guys in big games where their teams have to lean on them in the passing spot, I'd trust that over taking a flyer on hoping that Andy Dalton throws 3 TD to some cheap WR in a spot where he just has no shot of doing such a thing….   So without rambling along any further, here's the value Running Backs who I have getting into that 15+ point range on FanDuel this week along with a full breakdown on the RB position below.
Sony Michel (FD: $6,600) … I really hope there's someone doing a projection model based upon snap shares with the Patriots running backs.  That would be hilarious because they're long been known for going heavy with the back who fits the match-up week to week.  Last week against Houston it was James White, which is why he was a chalk play on the showdown slate because that was pretty Obvious!  Now facing the Kansas City Chiefs you put the James White mobile aside and turn to the former Bulldog to get the ball 20+ times at home in a slow the pace down spot and versus a pretty soft rush defense.  
Devonta Freeman (FD: $6,000) … The return of Austin Hooper flipped the switch for me to go forward with Freeman.  It's Carolina's road rush defense (terrible) and who knows how focused they are now with Ron Rivera being fired and putting up signs of "were taking the rest of the way for sure".  Atlanta's been run first since Matt Ryan injured his ankle and Hooper being back only helps the run game in my mind.  Freeman will get the ball 15+ times on the ground and should see 80-90 yards rushing plus a touchdown.  He's $6,000 and falls perfectly into that RB1 mid-range value, home favorite model that has had so much success for predicting rushing touchdowns.  Freeman scores.
Tevin Coleman (FD: $5,500) … The last time Tevin Coleman appeared in the AMBUSH section he simply went off at 5% ownership, scoring 4 combined touchdowns off just 13 touches.  No way in hell he can produce that again but here's one thing you need to know about Mr. Coleman.  He is a Saint Killer and he without a shadow of a doubt in my mind scores on top of 50 combined yards this week.  Coleman and Kittle will be a challenge for the Saints defense.
Honorable Mention Value RB:   Carlos Hyde, Alexander Mattison
AMBUSH PLAY #1:  Optimal Build will have value RB on FanDuel, get Michel, Freeman and Coleman on your radar as top 5 backs.
GAME OF THE YEAR WEEK
There's plenty of things to like between the 49ers and Saints if you are simply a pure football fan and want to see a good game.  As much as it pains me to say, one of the greatest games ever played in the last 25 years was between these two teams in the 2011 NFC Divisional Round and that's about all I am going to say about that game.  This isn't going to be like that game which featured an all time great offense against a really really really good defense.  These two teams this year both feature very good defenses and sneaky explosive offenses when they're able to sustain drives.  But if this was a spot where I felt these were all time great teams facing off then I would shy away and let them battle it out to something like 23-20.  Not the case with this spot, however.  This is one of the few games this weekend on the main slate which features two definitive playoff teams with a TON to play for.  The others are KC-NE, BAL-BUF and that's it ya'll unless you wanna count TEN-OAK (which I like and will outline below) but it's not in the tier of these other three games.  One of these other three are the big blow up games to go heavy on.  The 49ers-Saints game first off has a perceived elements boost obviously in the Superdome versus Foxborough and Buffalo in December.  
Weather in Buffalo for Ravens and Bills — 34, windy (15-20 mph)
Weather in New England for Chiefs and Patriots — 32, just cloudy
There are plays to be had in those games for sure, but those are two potential negative spots for those games versus the 49ers-Saints game.  This game has everything going for it to be close and while statistically both defenses grade out well, they also will have tough challenges to deal with on both sides too and we're going to see quite a few big plays on both sides of the ball offensively that will shock folks.  The key four players you should be focused on are Tevin Coleman, George Kittle, Alvin Kamara and Michael Thomas.  When the Saints have a tight game, they lean on their studs and the 49ers defense as great as they have been is not one that has the exact pieces you need to give the Saints offensive scheme an extremely difficult challenge and thus they'll be able to get the ball to their stars and when I say they, I mean #9 himself as I'm VERY much of the belief that Brees and the Saints will not fear the 49ers pass defense and will have a ton of volume through the air being at home.  Brees-AK-Thomas-Kittle-Coleman for the stack….
AMBUSH PLAY #2:   Saints-49ers goes over and is the best of the 3 big games to ride with in DFS…

THE Tight End EASY BUTTON

If someone does a full season recap about the theme of the 2019 NFL DFS season one of the top chapters has to be the ease at which the Tight End position has been analyzed on a weekly basis.  It has come down to picking on two teams pretty consistently over the course of the season and those are the Arizona Cardinals and the Tampa Bay Buccaneers defenses. 
What's extremely comical is that some have tried to debunk TE versus Arizona only to see it get worse and worse every single week with backups like Tyler Higbee coming in and just tearing them up last week.  It's a scheme issue where they do not pay attention to the Tight Ends and good teams can scheme against it.  For the Bucs, it's more in the red zone where their linebackers sell out to stop the run and they're bad secondary has to help each other out which often leads to TE having success against them down there.  Both of these teams are solid spots again this week as Vance McDonald gets the free square against Arizona and Jack Doyle gets the spot against the Bucs.  I am going back to the Jack Doyle play again this week because he had a great amount of usage in the red zone and with all their injuries he should once again be a primary target this week — where as the Steelers do have some guys coming back and thus we can hopefully see McDonald not dominate too much.  But I wouldn't hate going 2 TE this week because the value is very good in awesome DvP spots.  I have plenty of other TE that stand out this week as well, but those are only going to be ownership pivot recommendations because these two are the obvious top two recommendations.
AMBUSH PLAY #3:  TE has some great value, consider going 2 TE — even in a CASH lineup

HOME SWEET HOME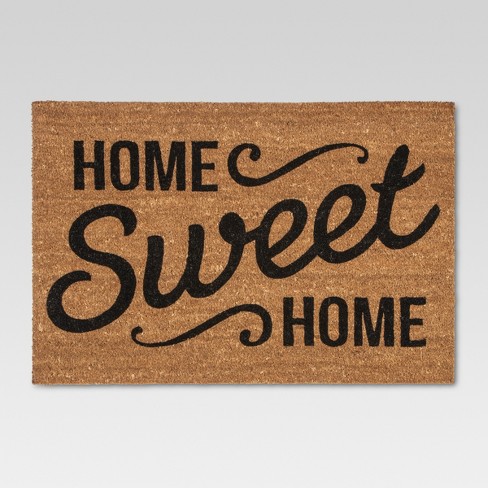 A DFS article that simply gives you a list of player with analysis on them and doesn't provide any context related to decision making on how to pick one over another can often times be more of a challenge and a disservice to your success than you might realize.  If we just outline five Quarterbacks per say on a weekend and talk about how they are all potentially good plays then how are you really deciding which one to use?  This is why lots of times I try to say spend up at this position or look for a stack here or maybe focus in this area of games only.  It's to help give you some tie-breakers for when you sit there on a Sunday morning and debate building a lineup with Aaron Rodgers, Lamar Jackson or Andy Dalton.  Was there something else in the analysis that you agreed with and could help support a choice?  Such is the case with what I am about to say next.
I love all the home teams this weekend.  We just saw the prior week where three road teams won on Thursday (Thanksgiving) and then we had road wins from teams like the Redskins of all teams winning.  Now, that has nothing to do with this week specifically but I cannot help but view this weekends slate of games and think all the home teams are in good spots to win.  Off the top I would pick the Vikings, Packers, Texans, Jets, Browns, Patriots, Rams and Eagles all to win.  Then I really would be shocked if the Falcons, Saints, Bills and Jaguars aren't in good spots to win their games in the 4th QTR as well and I like the Raiders and yes the Cardinals again to pull off home dog upsets.  Pretty much the only road team I'm very confident in would be the Colts and they are a 3 point underdog.  Its a home sweet home kind of week and thus if we are trying to decide between Team A or Team B this week, I am giving the lean to the home teams and will be betting all home teams except going with the Colts and Panthers but really only feel great about the Colts.
AMBUSH PLAY #4:  Bet the home teams.
QUARTERBACKS
Drew Brees

Sam Darnold 

… Gase's chance to run it up on his former team through Darnold.

Kirk Cousins 

… Never underestimate the power of a Kirk Cousins "look at me" home 1PM game against a bottom 10 team.  One to Diggs, one to Irv and one to Mattison = 3 TD game.

Derek Carr 

… Play Carr over Tannehill in 4PM slate.
RUNNING BACKS
MY VALUE RB, who also happen to be my favorite RB.
Sony Michel

Devonta Freeman

Tevin Coleman
I referenced above in the AMBUSH section how I had thoughts on almost every higher priced RB and why you don't need to go full pay up at RB1, RB2 and FLEX(RB) this week.  I am not saying that going away from ALL of these guys is where I will lean but I would rather get some of the RB value and pair it with sure things at WR this week.
CMC … Simply put Atlanta has speed on defense/LB to contain CMC from a HUGE blow up game, but he also should catch 7-10 balls just by stepping on the field.  He's a DK play only this week for me because that's where he can truly hit value.  
Derrick Henry … There's so much love for Tannehill and the passing game that you could see folks ignore Henry.  Of these studs he's one to really consider.
Dalvin Cook … The shoulder concern is legit, but the guy will score a touchdown because he simply does that EVERY game and this is arguably the easiest RB match-up on the slate.  They'll no doubt get Mattison going too and because of the shoulder I think you have to like Henry over Cook for a similar price but Dalvin gets you 17 points.  Which doesn't suck.
Mark Ingram … I reaaaaaaaaaally think Ingram is the Ravens #1 route to winning this game.  Lamar is his issue always but he's been their guy when they go on the road.  100 yard bonus on DK, lock it in.  Just can't be confident in touchdowns/high scoring.
Alvin Kamara … Of course I am playing him, but only with Brees.
Not Touching
Aaron Jones … I don't love attacking Redskins rushing D.

Melvin Gordon … I worry about the Chargers ability to really put together consecutive good drives in a game on offense, plus Ekeler is not going away either.  TD reliant guy going on the road across country in a 1pm game.  Just feels like too many holes.

Leonard Fournette … I really don't play him much.  Jags suck.  Fade.

Nick Chubb … See Kareem Hunt

Kareem Hunt … See Nick Chubb

Everyone else I have not listed … Well, obviously if I didn't list them then I wouldn't play them.

Patrick Laird … Don't be stupid.
WIDE RECEIVERS
WR isn't as deep as RB, so I prefer to take some sure things…
STUDS TO RIDE
Mike Thomas … Ride or die with CGM this week.
Tyreek Hill … Without a shadow of doubt in my mind he scores a 67 yard TD, probably from right to left across your TV screen.
Nuk Hopkins … He is a late add for me this week, just think he has the best potential to match the higher priced RB if Watson goes into full MVP chase mode.
MID RANGE VALUE
Wide Receiver is not a spot to go heavy on paying up this week as Thomas and Hill are the only go up guys I would chase, but you'd really have a hard time in my mind paying up above the rest of these guys elsewhere because really you'll likely see a guy with 70 yards and a touchdown be the perfect play and anything over 6500 for that really is a stretch to make your lineup work properly.
Jamison Crowder … Jets should have their way vs the Dolphins and Gase will showcase Darnold w/ Crowder being #1 and Robbie Anderson being the big play bomb guy.  Like em both for their prices.
Calvin Ridley … Obviously the same spot as when I was 100% on Julio Jones and I am calling it now that Julio Jones is an Oakland Raider next year.  The Falcons are running the ball too much for me to love Julio again and they're transitioning to Ridley more as well.  But my Freeman love this week has me cautious on Calvin….
Larry Fitzgerald … Fitz's revenge for the SB?  It's been 11 years for crying out loud!   Anyways, very tough spot vs a good secondary but a nice contrarian play.  Like Fitz to do well for his price.
AJ Brown … This game has a lot to like about it.  For TEN they should continue to move the ball as they have in recent weeks and Brown could have another blow-up game if the Raiders can do anything to slow down Henry.  Run it back on the other side with Waller and or Tyrell Williams.
SLEEPERS
Danny Amendola

Emmanuel Sanders … When this game shoots out he will have to catch 5+ passes, DK play.

John Brown
TIGHT ENDS
Deepest it has been all season.  The two teams you feast on with TE's against are Tampa and Arizona, so we auto-recommend Doyle and McDonald with Doyle getting the big lean from me.
Jack Doyle

Vance McDonald

Darren Waller

George Kittle
SLEEPERS
Ian Thomas

Hunter Henry
DEFENSES
Minnesota … Vikes D at home on a Sunday in a month that ends in 'ber….   Smells like an auto 11 point game.

New York Jets … Fitz aint doin shit.

Green Bay … Haskins sucks.
SNEAKY
So Yeah, I believe the 49ers/Saints game has lots of points in it.  I also believe both defenses get some defensive stats as well with sacks, forced turnovers and who knows, probably a 49ers score off a Lat Murray fumble.   They're both pretty affordable but not my top plays overall.
San Francisco

New Orleans
A new section that I am bringing to my article each week.  This is my sneaky way of providing thoughts on lots of the games without actually "touting" or recommending specific plays each week.  It's for those of you who love to ask questions on Twitter, Slack or whatever other method you prefer.
Okay, what's the game you aren't heavy on that scares you?
Titans vs Raiders … what a time to be alive when I write that right?  Honestly I am not scared of fading a stack of Carolina/Atlanta, but I can definitely envision the Raiders-Titans game being 31-27 final score.  It's the spot to pick on in the 4pm slate and I would give LOTS of consideration to Derek Carr.
TAYSOM?
Yo, there is a DK showdown contest for the Saints vs 49ers.  You know what to do!
Pick three upsets, three locks and three WTF
Three Upsets:
Bills win over Ravens …
Broncos Cover …
Cardinals win.
Three Locks:
Mike Thomas 100 yards and a score ….
Sony Michel scores twice …
Devonta Freeman scores
Three WTF:
Lamar Jackson does not lead the Ravens in passing yards…..

The over in the 49ers-Saints game hits in the 1st half.
People actually roster Patrick Laird.
CONTEST SELECTION REMINDERS
Reminder on a couple things you should be looking for each week are as follows
Tournaments with less than 1k users in them

Tournaments with less than 300 users in them

Tournaments that pay 10x to first not 50x to first

Higher paylines (% of people who get paid)

How much does 10th place get?  20th place?
Focus on not first place but below that.  Make sure you are playing a tournament that is one you can win in and will not have a ton of tilt by entering a lineup and having to worry about every single person who scores on the slate.  You'll find that in the long run any tournament that only pays 10x to first is one you will profit in.