CBB DFS: The ONIONS – Thu 3/17>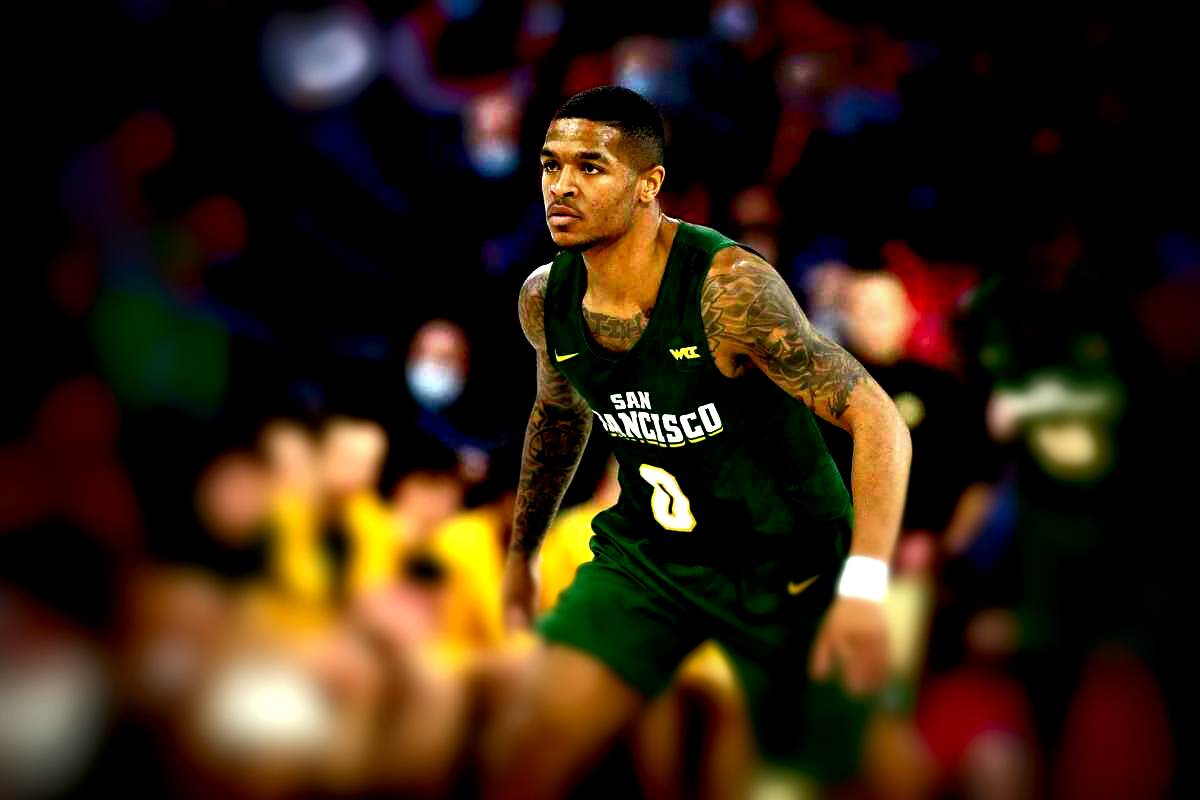 The day has arrived, the March Madness tournament begins today with a massive 16 game slate and plenty of smaller afternoon/tilt slates for those who want to join in.  I am sure you have lots of questions, thoughts or might be playing CBB DFS for the first time (where the heck have you been)?  So lets just skip the intro and get right to giving out some winning advice.
How to compress a 16 game slate?
You start by removing games, removing teams and focusing your CORE build still around the top game stack environments.  But the key thing on these opening round slates is to remember there will most definitely be value and having to lock in on chalk isn't necessary because there are many ways to skin the cat.
Games we aren't going to bother with
Georgia State vs Gonzaga
Indiana vs St Marys
Texas Southern vs Kansas
St Peters vs Kentucky
Games that could be ugly scores but have good DFS value in them.

#10 San Francisco vs #7 Murray State
On Friday morning your wife/boyfriend/SO/dog/pet turtle will roll over and look at you and say — you won money on what yesterday??   And you'll respond with — Stacking the Dons and Racers of course.
San Francisco:  Khalil Shabazz, Julian Rishwain
Murray St:   KJ Williams
#12 Richmond vs #5 Iowa
The SPIDERS are dancing, I am very excited for this and they get a game which actually plays well into their style.  Richmond needs a defense that will welcome them to run lots of back door cuts and find ways to work the possession to get high percentage shots and Iowa should be very forgiving in that regard.  If Iowa does not shoot lights out then look for this one to be a potential upset bid.
Richmond:  Jacob Gilyard, Grant Golden
Iowa:  Tony Perkins, Keegan Murray
#9 Memphis vs #8 Boise State
A contrast in tempo on a neutral floor, should set up for a very entertaining game to start things off.  Memphis plays an extended rotation and Boise St defends the 3 extremely well.  DeAndre Williams (F) and Alex Lomax (G) are the two players from the Tigers I would use in a game stack
Memphis:  DeAndre Williams, Alex Lomax
Boise State:  Marcus Shaver
#13 Vermont vs #4 Arkansas
Two favorable offenses with the fast tempo that the Razorbacks run makes this a tempting game and one in which I like the over in.
Vermont:  Ben Shungu
Arkansas:  JD Notae
#9 Marquette vs #8 North Carolina
This features two top 40 tempo teams, one who will press in Marquette and one who is all over the map in North Carolina.  I have liked Marquette to win this game all week and will stick with that today taking the +3.5 they are getting for sure.
In order for that to happen, they probably gotta play solid defense and get a strong game from Darryl Morsell along with the usual Justin Lewis game.
Marquette:  Darryl Morsell, Justin Lewis
UNC:   Armando Bacot
Under the radar
#9 Creighton vs #8 San Diego State
No game on Thursday is more evenly matched in my eyes.  Yes, this hhas the lowest total on the board (120)  and features two really good defenses.  But DFS wise you can get a 3-4 man stack and I don't see either team  using their bench a whole lot.  This is a secondary game stack, heck a tertiary one too, 1% owned.
Creighton:  Ryan Kalkbrenner, Trey Alexander
SDSU:   Trey Pulliam, Matt Bradley
High End ($$$)
Jacob Gilyard – Richmond – 8,200
Gilyard is the all time leader in steals in college basketball, he plays as many minutes as possible being a 5th year Senior and he could not ask for a better environment to warrant consideration in DFS than this.
Keegan Murray – Iowa – 10,1000
Kennedy Chandler – Tennessee – 7,200
Justin Lewis – Marquette – 8,600
Matt Bradley – San Diego State – 7,200
Mid Range ($$)
Khalil Shabazz – San Francisco – 6,700
Easily my favorite play on this slate.  I like the potential that this game has and he is a 40 point bomb waiting to go off.
Jules Bernard – UCLA – 6300
UCLA is cheaper than I figured they would come in vs Akron who is a bad basketball team but has potential to come out and shoot well and keep it close.  Bernard and teammate Johnny Juzang are both 6300 and both likely to get 4x today.  Upside is limited though.
Stanley Umude – Arkansas – 6600
Nate Watson – Providence – 6300
Grant Golden – Richmond – 7000 … Bigs can beat up on Iowa although Golden isn't your traditional big, he is going to no doubt be aggressive in this game and be trusted with plenty of minutes.
Value Range ($)
Joe Bryant – Norfolk – 5300
This is one of the down sides of these early 16 game slates in the tournament, we have a player in a game which his team is a 20 pt dog who is hard to ignore.  Bryant at $5300 is a premium value play and I personally think Baylor is overrated so maybe the game is close for at least the first half.
Frankie Collins – Michigan – 3200 … This is not a Stars and Scrubs slate but Collins at 3200 is the biggest boost play on the board with DeVante Jones out for Michigan.  Collins likely will see a big increase in usage and minutes in a close game.
Ali Ali – Akron – 5000
Lester Quinones – Memphis – 5400
Jalen Hawkins – Norfolk – 4800 … Mostly just a pivot off Bryant who has higher ownership coming his way.

The Onions! play is my favorite play on the slate to have a 6x or better game.

Khalil Shabazz – San Francisco – 6,700
THE BETTING GUIDE
Top Bets
Saint Marys -2.5
Richmond +10.5
San Francisco +2.5
The Rest
Boise State +3
Norfolk State +20.5
Gonzaga -23
Marquette +3.5
New Mexico State / UCONN 1st Half Under 62
Saint Peters UNDER 56.5 Points
Creighton/San Diego State OVER 120
Arkansas -5
Longwood +18
UCLA -13.5
Texas Southern +21.5
Michigan/Colorado State UNDER 136.5
South Dakota State ML
Remember to work with The Dashboard to build your lineups.