The Dongers Club – May 3rd>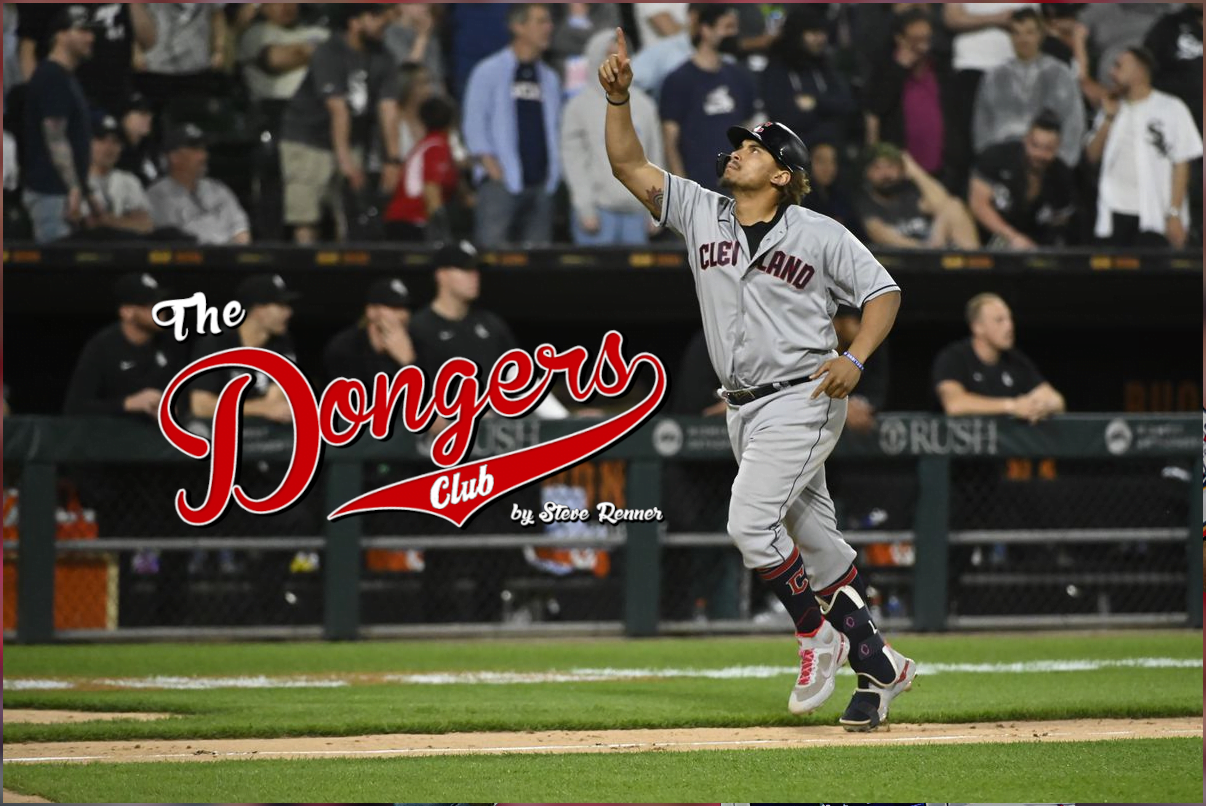 WEATHER
All games will play tonight.  Some cloudy/overcast conditions in Washington, New York and Boston, but none of them have a high PPD risk or any major delay concerns either.  The best weather hitting conditions are in Coors and Kauffman, but nothing extreme.
LOGAN GILBERT
Give me Gilbert or give me death.  Gilbert against the Athletics is likely to be just as good as Miller was last night, maybe with fewer strikeouts but as good of a chance of allowing 0 ER through his time on the bump today.
SHANE BIEBER
One of his better starts in 2023 came against the Yankees and they had more fire power in that meeting than they will tonight.  I personally think Shane is going to wind up being dealt if Cleveland cannot get it going as a team since they have so much pitching depth in the organization about to come up, and so if he wants that next big contract he needs to start acting like the Cy Young potential that he used to have.  This is a good spot for that to come true with the NYY watered down lineup likely giving him a start where he can be in the 70% range on his strikes thrown.
FAVORITE CHEAP ARM
Miles Mikolas … This is entirely a gut call because obviously Mikolas vs Trout/Ohtani combination warrants some fears but with Ohtani also pitching tonight I believe that does take a little out of him and so the stache just needs to get past Trout and this will be his best outing of the 2023 season.
OTHER PITCHING NOTES
No Ohtani for me, even vs a bad Cardinals lineup right now.
Marcus Stroman should be good, but also should not have a ton of K today, so for 9100 I see no point going there, it won't win much
Kyle Gibson vs a possibly Salvy-less Royals team is going to be good.   On another slate he might crack the top 3.
Not a heavy 'must stack this team' type slate tonight.
TWINS vs WHITE SOX
The White Sox side seems pretty clear cut to me against Louie Varland.  He heavily relies on his cutter which LHH have hit much better in a limited dataset, so Andrew Benintendi gets a rare mention here along with Andrew Vaughn from the right side of the plate for Chicago.
To me the sneaky play here is Minnesota.  Cease has become the new Trevor Bauer, a guy who will throw a ton of pitches and try to work junk on guys to get by them and the more a team sees him the better they fare.  So the Twins are my favorite go all in stack today – Kepler/Correa/Polanco
BREWERS
Tyrone Taylor, William Contreras, Mike Brosseau
Couple bad lefties on the bump today, although both have the potential to pull out strong starts when you do not expect it.  This is a game I lean heavy on the Milwaukee side but see some good logic in using CRON/Bryant/Grichuk from Colorado
ORIOLES
Mullins, Santander, Henderson
Greinke pitches much better at home in Kauffman Stadium and that's about the only nice thing I can muster up here for him.
CATCHER
William Contreras
Adley Rutschman
FIRST BASE
Josh Naylor / Josh Bell … I lean Naylor just since he hits RIGHT after J-Ram most likely
Andrew Vaughn
CJ Cron
SECOND BASE
Jorge Polanco
Andres Gimenez
THIRD BASE
From a price perspective, Gunnar Henderson is higher ranked for me today but from an overall rating/confidence level Chapman is ahead of him and since we can use Gunnar at SS that's where I am likely to go.  You'll need 2xHR from Chappy today, but it wouldn't shock me at all if he did all the Toronto damage tonight.
Gunnar Henderson
Matt Chapman
Jose Ramirez
Rafael Devers … I expect Manoah to be VERY careful with him
SHORTSTOP
Gunnar Henderson
Tim Anderson
Alan Trejo (Can also use at 2B on DK)
OUTFIELD – Mt. Rushmore
Andrew Benintendi
Kris Bryant
Tyrone Taylor
OUTFIELD – Tier 2
Steven Kwan
Julio Rodriguez
OUTFIELD – Value
Max Kepler … MUST be leading off
AJ Pollock
Jarren Duran
Josh Naylor – 1B – Guardians – Chairman of The Dongers Club
Matt Chapman – 3B – Blue Jays
Gunnar Henderson – SS – Orioles
Max Kepler – OF – Twins
Andrew Benintendi – OF – White Sox
Kris Bryant – OF – Rockies
William Contreras – C – Brewers
Jorge Polanco – 2B – Twins
BONUS …………. Tyrone Taylor – OF – Brewers
FAVORITE BET(s)
Guardians ML
MIN/CWS over 8
STL ML