The Ambush (Weekly) Recap – Week 6>

The main slate from Week Six is in the books and while the AMBUSH didn't hit for 5 figures this week there were some screenshots I saw within the FullTime Family that put together some very good days.  With the paylines being fairly low around the sites it was also a profitable week all around as I took the "lock Diggs TD" call and put it to good use on my main lineup which carried and helped a bunch of just average performances elsewhere.
Here's my harsh grading on myself from Week 6 and The AMBUSH.
THE AMBUSH Plays
The CORE plays for building a lineup in Week 6 (again, not all should be forced into the same lineup necessarily, but they are foundation calls for building your 5 CORE lineups).
1) BAKERS REVENGE
This gets a B.  The entire reason I was on the Browns-Seahawks game was because of Baker and the Browns offense.  If they had played another stinker game then nothing in this game would have benefited the way that it did.  The first step each week when doing analysis on games for me is to determine if the game as a whole is going to be a good game flow for both sides or not.  If it is then there should be points in the game and we can then decipher how the variance of where those points will come from based on match-ups should be.  Getting the Browns offense right was the first step in going to this game and that started with Baker Mayfield, who played through an injury — but still killed himself with a couple costly turnovers.
2) KELCE PAYS OFF
This gets an F.  No slicing and dicing this.  Was it a call that was "right" or "made sense", sure.  But this isn't a participation trophy award of any sorts.  I liked Hill coming back for Kelce and obviously that turned out to be just being cute and overthinking things.  Hooper killed Kelce.
3) BECKHAMM, WOODS, LOCKETT UP
This gets a C from me.   Odell Beckham was fed the ball enough by Baker Mayfield to be a good core play, Tyler Lockett had just an average game and missed a TD late by an inch (literally) as it was called a TD and then reviewed and pulled back as he was down just short and Robert Woods got the Rams only TD rushing the ball on the first drive of the game.  Unfortunately for Woods, he never got the ball again, and if you had all three and didn't put Diggs in your FLEX (Luckily, I did) then you likely hurt yourself at WR.
4) PIVOT OFF HIGH VEGAS TOTALS
This ultimately gets an D.  Why?  Because both the Texans-Chiefs and Falcons-Cardinals games produced but specifically the Falcons-Cardinals one got there late with Hooper paying off big time, Matty Ice doing what he was expected to do and the game having well over 60 points total in it.  Of the the three games that I offered as pivots, two of them were the right spots (Jets-Cowboys, hey, I gave you that Jets win in last weeks' article as well!) and Seahawks-Browns being very good games.  The 49ers obviously DOMINATED the Rams offense which made that a bad spot to target.
I am VERY harsh on my own grading for the AMBUSH core plays.  After they were VERY good in the first month of the season I am not going to participation trophy myself here.  Now on with the rest of the breakdown.
QB RESULTS
Highest scoring QB's were:  Watson, Ryan, Jackson, Wilson, Murray, Cousins….   All of whom were 28 points or higher on FD and the next best player was 22.46 points (Baker Mayfield).
Patrick Mahomes

Baker Mayfield

Russell Wilson
Matt Ryan
If you had any of these Quarterbacks you didn't lose because of them and I noted how Mahomes was not in play on FD due to his price tag.
RB RESULTS
Highest scoring RB's were:  Chubb, Freeman, D.Johnson, Carson, Zeke, Hyde, Sanders.   So this was a rough spot for me this week in the breakdown and who knew the Hyde and Go Zeke play would finally pay off a week later….
Mark Ingram II

Derrick Henry

LeVeon Bell

LaTavius Murray

Zeke Elliott

Dalvin Cook
Derrick Henry did what Derrick Henry does.  If you recall, I have pretty much been an anti D-Henry person since he came into the league and it was games like yesterday that justify my hatred for the man in DFS.   Latavius Murray's 52 yard screen TD that was called back due to a hold down field put me on full tilt as he still hit good value on DK even without that.  Overall, Nick Chubb wound up being one RB that you sneakily wanted and I was on the other spots in that game.
WR RESULTS
Highest scoring WR's were:  Diggs, McLaurin, Hill, Robbie Anderson, Jeffery, Jaron Brown
DeAndre Hopkins … Duh

Robert Woods … My favorite WR this week to "get his", probably wont end as the #1 overall scoring WR, but for his price you'll be VERY pleased with his results.
Odell Beckham Jr & Tyler Lockett … I'll play Beckham & Lockett or some form of Beckham, Landry, Lockett, Metcalf together only.  Meaning that if I have one player from this game I will have two.

Amari Cooper

Julio Jones

Stefon Diggs:  Want a lock TD?  Here's your guy.
OTHERS TO CONSIDER
Jarvis Landry

Larry Fitzgerald

Antonio Callaway

DK Metcalf
TIGHT ENDS
Highest scoring TE's were:  Hooper, Kittle, Seals-Jones, Cook, Andrews
Travis Kelce

Austin Hooper

Zachary Ertz
DEFENSES
Highest scoring DEF were:  Broncos, Saints, Redskins, 49ers
Baltimore Ravens

New Orleans Saints

Tennessee Titans
Just play the Saints every week, and trust me, okay?
WEEK 7 FIRST GLANCE
Raiders-Packers:   Sneaky shootout potential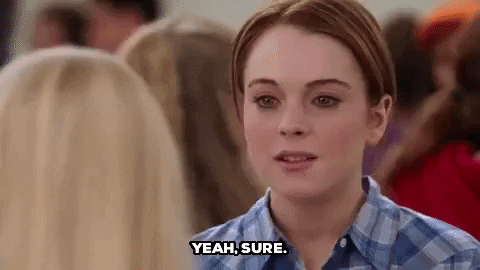 Rams-Falcons:  ………. Hey, Jared Goff chalk week.
Jaguars-Bengals:  Yay.  Fournette chalk.  Yay.  Bengals chalk.  Yay.
Vikings-Lions:   …..
Texans-Colts:   I miss my Andrew Luck vs D-Watson rivalry already…  Oh, Hi Jacob Brissett to TY Hilton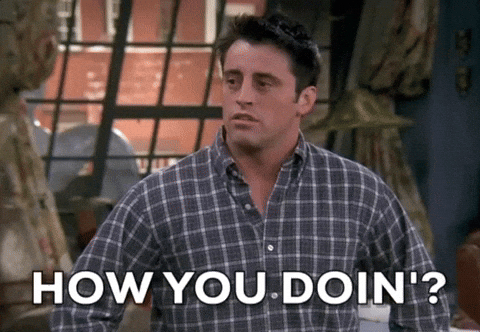 49ers-Redskins: I can't imagine anyone paying to go watch this game in person
Cardinals – Giants:
Dolphins-Bills:  Welp…..  Bills in Survivor week?  You bet.
This game doesn't deserve a GIF
Chargers-Titans:   The two most jeckyl and hyde teams
Neither does this one
Ravens-Seahawks:   We have what should be the GAME OF THE WEEK in Seattle.  Lamar vs Russ Wilson hype!
Saints-Bears:  Defensive slug-fest.