PGA Dew Sweeper – RSM Classic 2022>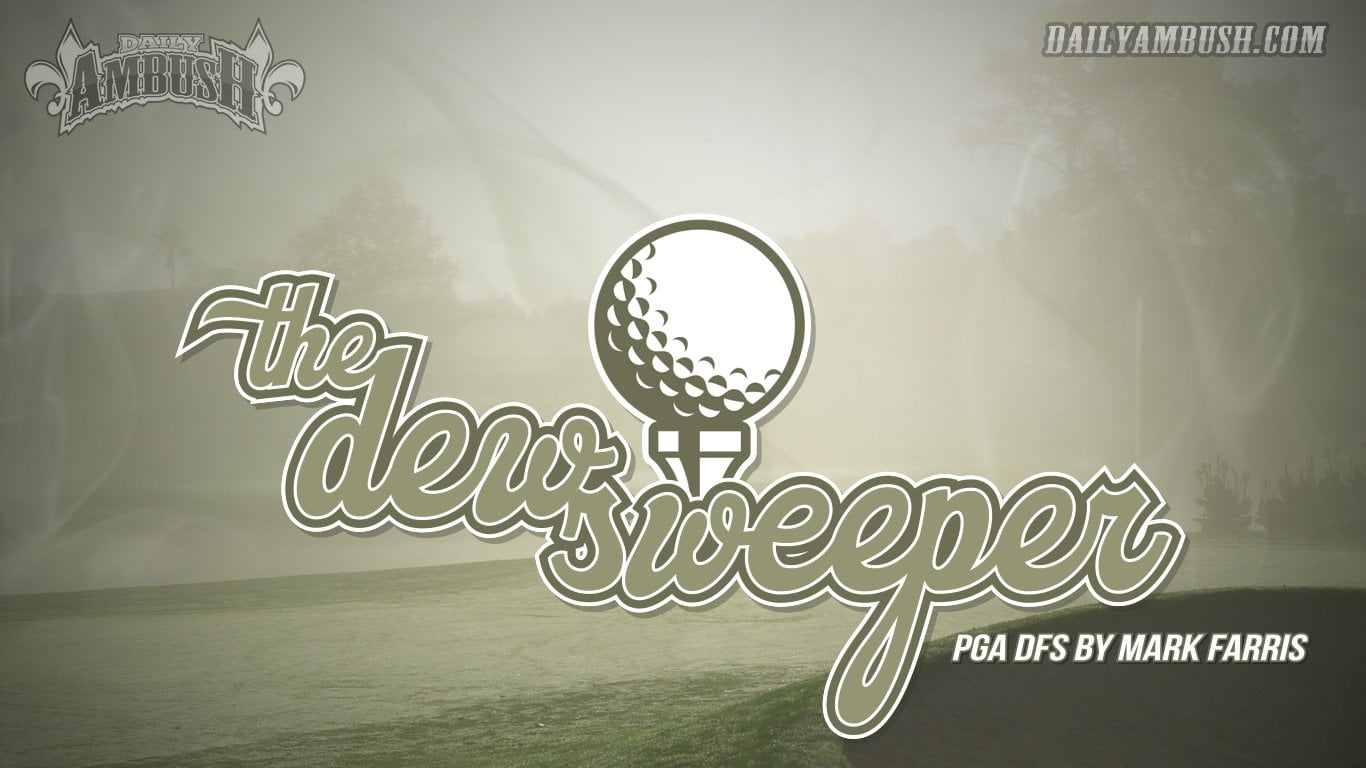 The RSM Classic
Well folks, it's been a long golf year.  This will be the last article until the Tour picks up again in January 2023 so, "Merry Christmas!" and "Happy New Year!" in advance.  I'll be back next year as long as Renner doesn't fire me – I think he's been talking to Elon Musk.
This time of year is a crap shoot.  Fields are hit or miss.  Players are rusty or disinterested (Sam Burns).  And, of course, NFL, CBB, CFB, NHL & NBA are more popular so contest selection and payouts drop off for PGA DFS.
Tony Finau is my kryptonite!  I can't get him right no matter how hard I try.
This week is a little different in that we are playing two courses.  Everyone will get one round on the Plantation Course at the Sea Island Resort on Thursday or Friday with the other day being played on the Seaside Course.  The Seaside Course will be played over the weekend.
Highlights:  Seaside Course – Par 70 @ 7,005 yards; Links style and plays short; larger greens (Bermuda) and water in play on 1/3rd of the holes.
Plantation Course – Par 72 @ 6,060 yards.
NOTE:  All pricing is based on DraftKings
** are my favorites in each category – could be pricing or the fact I think they play best.
$9,000 and Above
Tony Finau ($11,200)** – Most expensive and clearly the best player on the list.  But, two things: (1) he's expensive and (2) KRYPTONITE!  Coming off the win last week, I'll say he finishes Top 10.  AND….before I finish my write-up, Finau withdraws! Or at least DK is showing that!
Seamus Power ($10,500)** – Use him in place of Finau and save $700!
Brian Harman ($10,300)** – There is something about a lefty in many sports that intrigues me.  The swings look smoother.  That being said, in this Fall run, Harman is 2nd -T23-T15.  The biggest thing in this price range? You can't afford a missed cut or a WD (Sam Burns).
Jason Day ($9,400) – Last four events: T16-T21-T11-T8!  My gut was right last week and I'm sticking with it.  As long as his back holds out, he'll be there.
Joel Dahmen ($9,400) – Last five events:  T9-T3-T16-T37-T13!
There are several others to consider here and, frankly, it's a week where you need someone up here.  Others that I will consider:  Matthew NeSmith ($9,000); Keith Mitchell ($9,300); and Taylor Montgomery ($9,600).
$7,500 to $8,900
Mackenzie Hughes ($8,600)** – He's only made half of his cuts here, but when he makes the cut, he has a 1st and a 2nd place finish.  I also don't think he's come in here playing any better than he is now.  He's killing it in SG-Putting (2nd).
Patrick Rodgers ($8,700) – His current form is why I'm staying with him.
Nick Hardy ($7,600)**
J. J. Spaun ($7,800) – I NEVER write him up.  However, in this point in the season, I'm willing to go outside my normal pick radius.  He has three Top 25s in his last five events and has made 5 of 6 cuts here.
Webb Simpson (8,400) and Kevin Kisner ($8,300) have great course history here and, if you want, you can try them.  They just aren't playing enough for me right now and are rusty.
$7,000 to $7,400
Ben Griffin ($7,300)** – Current form! 3 Top 25s in last 5 events!
Ben Taylor ($7,000) – At this price, you want a cut maker.  This, to me, comes down to current form.  I'd much rather risk it on a guy who's playing well continuing to play well than to play a guy in hopes he finds something this week.
Russell Knox ($7,000)
Hayden Buckley ($7,400)** – Three Top 20s in his last four events.
Under $7,000
Dean Burmester ($6,300)** – Unless I'm missing something, until a missed cut last week, he's been outperforming.  The DraftKings algo writers may know something I don't, but this appears to be a mispricing.
Zach Johnson ($6,900)** – I'm worried about the rust but he did play last week and made the cut.  His course history here is phenomenal at T16-T6-T61-T7-T8 in the last five years.  Bonus:  Short courses so he can hang with the big hitters!
Tyson Alexander ($6,700) – Coming off a 2nd place last week and three straight made cuts.
Ask questions on Discord if you have them.  Make sure to tag me so I don't miss it!
GOOD LUCK!!