PGA DFS: Valero Texas Open>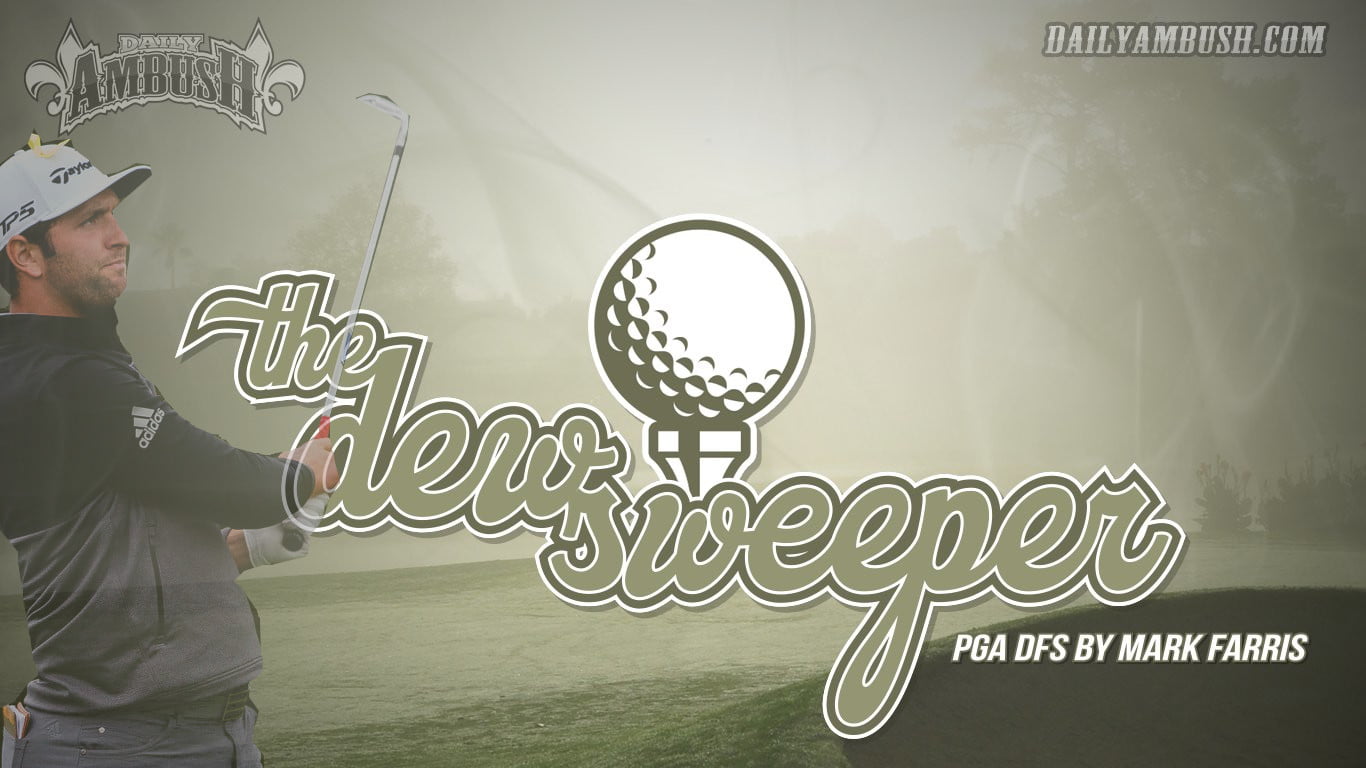 Valero Texas Open
I do believe that last week was one of the worst weeks I've had playing PGA DFS is quite some time. It wasn't because my picks were horrible, I just couldn't string anything together.  I had two lineups on FanDuel with 6/6 and essentially broke even.
I got out of Match Play exactly what I thought.  It's such a crap shoot.  I was hoping for at least three guys on each team to make it to the "Sweet 16" but, instead, I got one.  That's basically drawing dead for 72 holes.  Again, some of the guys in the article did what I thought.  I just didn't get them together in one lineup.  It was an expensive final four so I doubt many had that unless they totally sandbagged the last two guys – if pricing even let them.
OK, enough sulking!  It's a redemption week to get things right before we head into The Masters.
Welcome to the week before a Major too!  It's not a high-profile player pool.
Highlights:  TPC San Antonio – Oaks Course
Narrow fairways (bombers won't rule the day)
Bermuda Greens (not extremely quick)
For statistical analysis, I think we need to look at the following:
Shots Gained – Approach  (SG: APP)
Shots Gained – Off-the-Tee (SG: OTT)
NOTE:  All pricing is based on DraftKings
** are my favorites in each category – could be pricing or the fact I think they play best.
Top 10 in Field (last 16 rounds)
SG: OTT                                                                                                                                                                                                 SG: APP
Hayden Buckley ($7,600)                                                                                                                                                                            Tyrrell Hatton ($10,900)
Luke List ($7,200)                                                                                                                                                                                         David Lingmerth ($7,100)
Tyrrell Hatton ($10,900)                                                                                                                                                                             Matt Wallace ($8,500)
Tyler Duncan ($7,200)                                                                                                                                                                                 Rickie Fowler ($10,200)
Corey Conners ($10,100)                                                                                                                                                                             Kevin Roy ($6,200)
Brent Grant ($6,400)                                                                                                                                                                                   Eric Cole ($7,300)
Cameron Davis ($8,300)                                                                                                                                                                            Ryan Moore ($6,400)
J. Daffue ($7,000)                                                                                                                                                                                        Aaron Rai ($7,900)
Sam Stevens ($7,400)                                                                                                                                                                                  Ryan Palmer ($7,100)
Davis Thompson ($8,100)                                                                                                                                                                          Sepp Straka ($7,400)
So, what does that teach us?  Absolutely nothing!  It's hard to find a guy that is good at both.  Based on this logic, Tyrrell Hatton is the only one that can consistently get it in the fairway and close on the green.
Doesn't look like I'm going to rely too much on stats this week.  Honestly, I think I'm leaning towards balanced lineups this week even though I do like a couple of the guys above $10K.
$9,000 and Above
My favorites are:
Course History:                   Corey Conners ($10,100); Si Woo Kim ($9,700) and Matt Kuchar ($9,200)
Gut/My Favorites:              Tyrrell Hatton ($10,900); Rickie Fowler ($10,200) and Ryan Fox ($9,000)
I like Corey Conners because this course seems to be a good fit and he's playing well.  He's missed one cut this year and has four Top 25s.  Now, you are expecting more than that at this price level, but given the field, I'm predicting that.
Of my Gut Calls, I'm leaning towards Ryan Fox.  He's been Top 20 in about every event he's entered this year.  He also played relatively well in match play even though he didn't advance.
$7,500 to $8,900
Matt Wallace ($8,500)** – My hesitation with him this week is simply that he won last week in Puntacana.  He's missed a few cuts (3) this year but has gone Win-T7 in his last two weeks.
Nicolai Hojgaard ($8,000)** – This is my absolute favorite in this grouping this week.  Now, had he not finished 2nd last week, I think we would get him at a lot lower ownership percentage.  However, quality for $8,000 is hard to pass up.
Brendon Todd ($7,900) – Hasn't had the best year, but he's been T27 & T29 in his last two events.  Also, has two Top 10s here in five attempts including a T8 last year.
$7,000 to $7,400
Akshay Bhatia ($7,000)** – Don't know why, but I like this guy.  Yeah, it's fun to say his name, but he's also 3 for 4 in made cuts as a rookie and his second round last week was incredible.
David Lingmerth ($7,100) – You saw where he sits in SG:APP!  His recent play is much better than this price too.  Let's hope he continues because your reward should far exceed the risk at this price.
Ben Martin ($7,100)** – He's made the cut here each of the last three times he's played and, like Lingmerth, he's recent play is a bargain for this price – T8-T45-T54-T5-T13!
Will Gordon ($7,200) – much like it used to be for me with Adam Scott (at a much higher price mind you), I can't get Gordon right.  But, I'll risk my tout-curse on $7,200.
Kevin Streelman ($7,000) – this is nothing more than a Course History play for essentially no salary.  Last three times here?  T18-6th-T8!  The right course can make a guy right!
Under $7,000
"Scrub Zone" – Oh boy!
Kazuki Higa ($6,900)** – this guy WILL be in a lineup for me.  T4-T11-T12 in his last three World Tour events.  That has to translate to Texas, right?  Right?!
Kevin Chappell ($6,700)** – another favorite here that is mainly a course history play.  He won here in 2017 and has made his last three cuts this year including a T16 last week and a T15 at Puerto Rico.  Both limited quality field events, but Hellooooo!
LONGSHOT
Padraig Harrington ($7,000)
Albeit on the Champions Tour, but his last two events have been T5 and T7.  He's not that "senior" and distance isn't going to be the be-all, end-all this week.  I look for a made cut and the outside chance of a Top 20.
Ask questions on Discord if you have them.  Make sure to tag me so I don't miss it!
GOOD LUCK!!