The Dongers Club – August 3rd (Early)>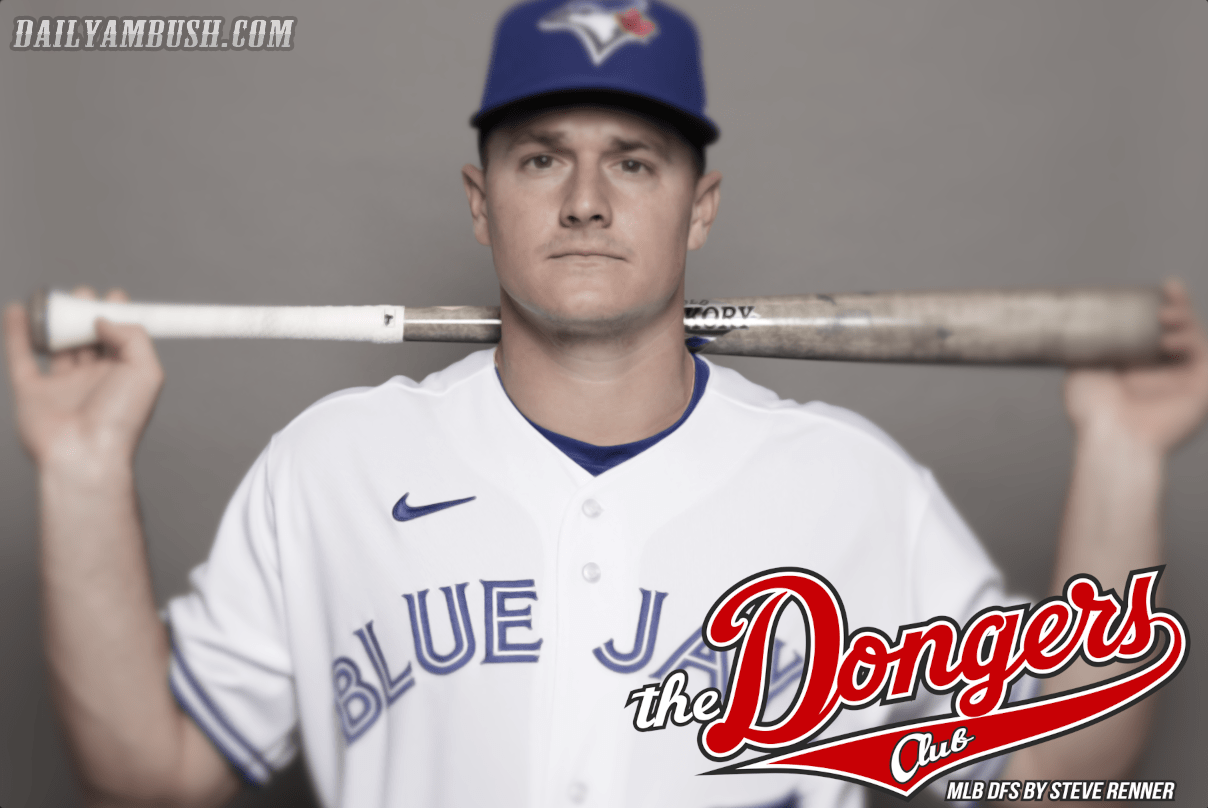 I didn't have much of a feel for the four early games yesterday (Wednesday), so coming back today with a bonus 2-article Thursday — which feels weird to say considering I hate Thursday MLB DFS, but here we are.
Oh look.  Brady Singer is pitching for the team with the longest win streak in Major League Baseball.
WEATHER
Still very clear
MAX SCHERZER — DK: $10,400 | FD: $10,500 …
This stinks folks.  We should have gotten lucky with Max on a big 15 game slate against a better team where he might be pretty low owned.  But on a four gamer vs the White Sox he should be near highest owned on the slate and I think he is going to SMASH in Texas….
Why?  Two words…  Mike Maddux.  That's right.  Immediately Max had a bullpen with his new pitching coach, the famous Mike Maddux, and immediately Maddux had him make one quick change on something he was struggling with and it immediately paid off in the bullpen.  Now, let's see if it translates out onto the field but doing this vs the RH heavy White Sox should not hurt.
BRADY SINGER — DK: $7400 | FD: $8000 …
We're Back!  Back on the Singer bandwagon and I don't wanna hear anything about it, because September has come early for the Royals win streak this year as they've reeled off 5 in a row and the Mets, well, they're done.  Send those vets home and call up some more prospects folks.
OTHER
Jack Flaherty makes his AL/Orioles debut in Toronto
Kevin Gausman is a no go compared to Max for me.  Not even close for me, but yes, Gausman will have 8+ strikeouts.  Max will too.
ROYALS
Witt, Melendez, Perez, Massey
The Royals young kids are acting like it's September Baseball right now and playing well over the last week.  Led by Witt, they've gotten some clutch hitting and should be able to get at least one string of hits together in an inning early against Carrasco.
DIAMONDBACKS / GIANTS
Marte, Gurriel, Walker, Kelly
Eventually the Diamondbacks are going to explode here.  The price on Gurriel is worth jumping all over and Walker fills into a good role today behind him (hopefully).
CATCHER
Salvador Perez
Carson Kelly
FIRST BASE
Christian Walker
Ryan Mountcastle
SECOND BASE
Michael Massey
Marcus Semien
THIRD BASE
Matt Chapman
Emmanuel Rivera
SHORTSTOP
Bobby Witt Jr
Corey Seager
OUTFIELD – Mt. Rushmore
Lourdes Gurriel Jr
Michael Conforto
Daulton Varsho
MJ Melendez
Michael Massey – 2B – Royals – Chairman of The Dongers Club
Matt Chapman – 3B – Blue Jays
TODAY'S BETTING ANALYSIS
Good Over Upside — Meaning these have best potential to go way over…
Good Under Upside — Meaning best potential to be a 2-1 or 5-2 type game.
ML Targets
Rangers, Royals, Blue Jays, Diamondbacks