Week 9 Review – $50,000 Winner>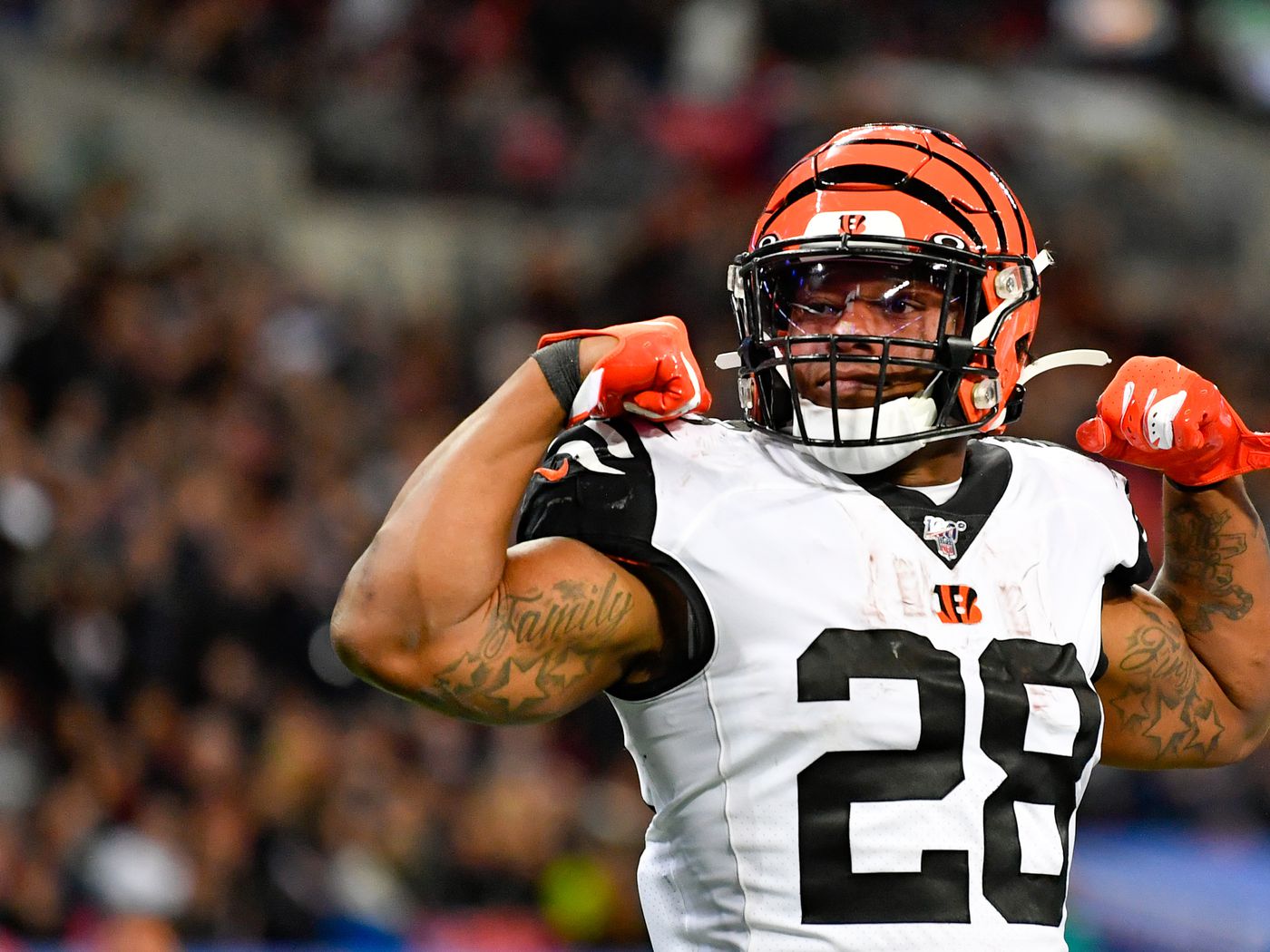 Week 9 in the NFL was a great week for The Ambush and that's not the first time that Week 9 has produced a massive winner here.  In fact, we can point back to 2018 for another big Week 9 hit and maybe there is something about the #9 and The Ambush when it comes to winning….  After all, the GOAT wore #9….
Okay, on to the recap here from last week.  A $50,000 winner and no this was not with Multi-Entries and no this was not some luck of the draw back door cover.  I ran away with the $222 on FanDuel winning it by over 15 points and really not having much sweat in the afternoon games.
The CORE of the lineup was all from my weekly AMBUSH article.  I had exposure to Rodgers who sucked on DraftKings and Carr on FanDuel, as I continue to diversify my "multi-entry" strategy by simply getting players across different sites.
My must owns to build this lineup centered around Joe Mixon, Derek Carr to Davante Adams and Mike Evans.
Two of those guys had amazing games or in the case of Davante Adams, an amazing first half.  The other two were pretty blah to be honest and Evans was banged up throughout the whole game really doing next to nothing.
I wanted to walk everyone through the steps I made in my mind when building this lineup.
Step 1:  What was my core?  What did I want to build around?
Raiders vs Jaguars:  I wanted the Raiders in a bounce back after getting shutout and expecting Adams to feast after his worst game of the season.  Adams happened, and to correlate I ran it back with Etienne who was a top RB pick of mine for the week on the other side.
Step 2:  Favorite one offs
I knew I didn't want to pay up at TE, so picking Tonyan there was an easy call for me and allowed me to know what I was going to spend on the rest of the lineup.
Joe Mixon was the free square of the week so we took that and ran.
Curtis Samuel was a gut call of mine.  I expected Minnesota to focus more on Terry McLaurin and no doubt I got a little fortunate with the way Samuel caught his lone TD pass.
Mike Evans was my pay up island WR as I liked him WAY more than bad chalk Chris Godwin.
Step 3:  What about Defense?
New England was the pick here, which gave me the most comfort.  Yes, I sat there and thought about it a great amount but in the end I took what I felt was the right pick to have upside and a late TD by them catapulted me to where I had no sweat in the 4PM games.
Step 4:  The final spot
This left me with just enough $ for a final WR.  And when you are building lineups it's important to remember how you started.  In this case, I started with my own gut feeling on picks I wanted (Adams/Carr/Etienne/Mixon) and not "Popular Chalk" plays.  Too often people focus on getting different for the sake of getting different but I had no need to do this.
As you can see, I was not a donkey trying to compete with 10,000 entries.  So with enough of my guys picked, I simply went with the player who I felt would do just fine in Joshua Palmer.  The usage was going to be good and the opponent was obviously a spot to attack, so who cares that he is highly owned?
Key things to remember…
Know your intention for building a lineup when you start.  It does not need to be the entire lineup – but every lineup should have a theme.
If that theme is contrarian or just not uber chalky then you can fill in the lineup with safe/recommended plays.
If that theme is chalky, then you go contrarian with the rest of your build.
Balanced lineups win on FanDuel more than DraftKings.
Contest Selection once again matters….  Stop being that person who is like "Must be nice" when you are playing $25 donkey contests.  Play something that pays out 10x to first and you'll build up to take bigger shots.
Trust your gut.
Never fade the Ambush on Week 9.