PGA Dew Sweeper – American Express>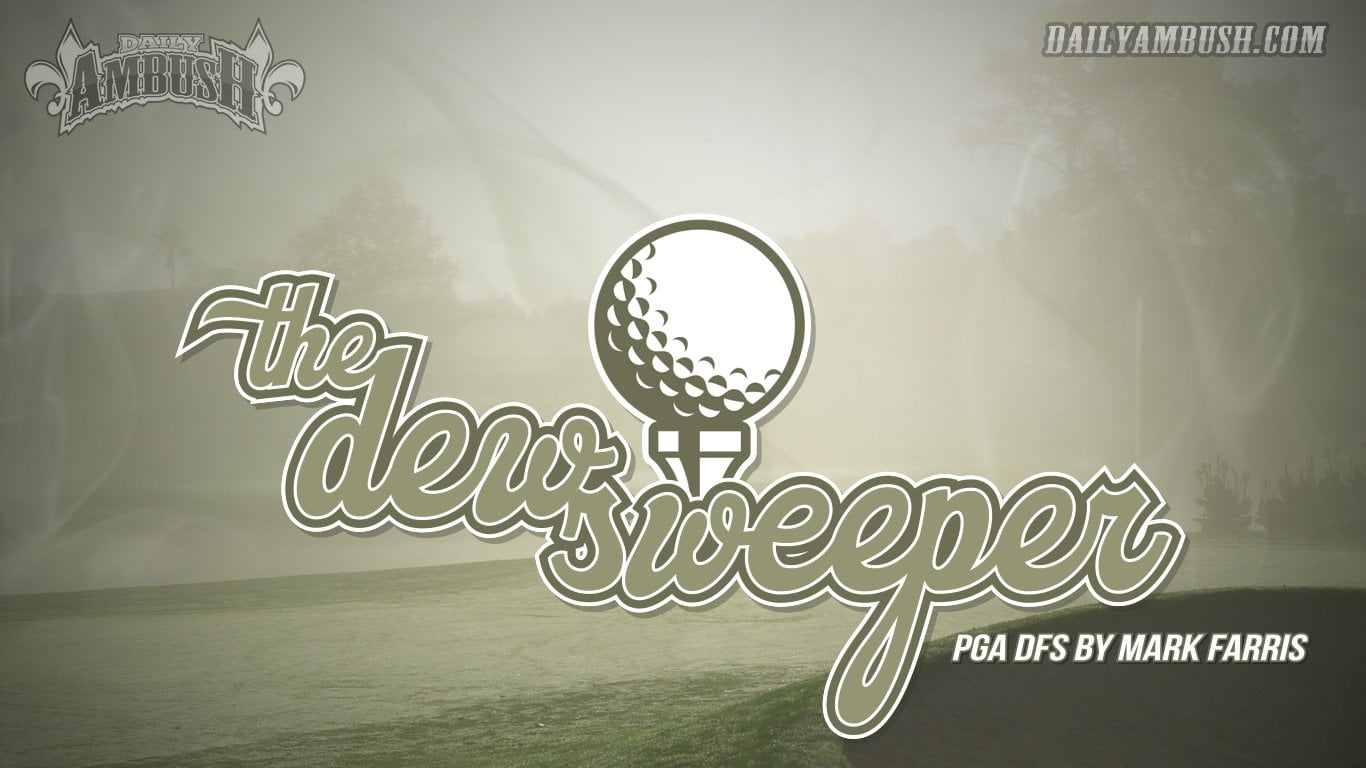 The American Express
Well, last week sucked!  That is, except for my picks in the "Under $7,000" and "Longshot" categories.  For those of you that have been here for a while, you understand.  For the new ones, Golf DFS has more variance than any other DFS sport, at least in my opinion.  If these guys screw up, they don't have a teammate that can lessen the negative impact of the play and minimize your scoring issues on DFS.  It's a different game (different course) every week and, if you're lucky, you have to repeat your performance four times.  One bad shot can equal a missed cut and that's what we had last week with Top 3 guys in pricing all missing the cut.  In NFL, a Mahomes' interception costs you three points. A Tom Kim double bogey can cost you two days of points in DFS.
While we are away from no-cut events for a little while, we are getting into a somewhat quirky part of the season with Pro-Ams, multiple courses in an event, and 54-hole cuts.  That's what we have this week.
Highlights:  The Stadium Course – Par 72 @ 7,113 yards.  (Played twice)
The Nicklaus Course – Par 72 @ 7,152 yards
La Quinta – Par 72 @ 7,060 yards (Typically the easiest course on Tour)
The Nicklaus Course and La Quinta are the easiest scoring courses and the players will need to shoot low on these two courses to stay in contention.  The Stadium Course is an easier-scoring course as well, but being a TPC, there are some blow-up holes.
TIP: If you are someone that plays the Showdowns, try to target guys on Nicklaus and La Quinta on Thursday – Saturday.
THIS IS A PHENOMENAL FIELD FOR THIS EARLY IN THE YEAR.  YOU USUALLY DON'T SEE SO MANY GUYS IN THE TOP 20 PLAYING HERE.
NOTE:  All pricing is based on DraftKings
** are my favorites in each category – could be pricing or the fact I think they play best.
$9,000 and Above
You all know that I hate to play the highest priced guys each week and, even though I played Tom Kim last week, it still left a bad taste in my mouth.  The problem with loading at the top is two-fold.  One, you need a Top 10 of 15 for it to pay off and, God forbid they miss the cut like last week. Two, especially in normal-filed tournaments, it really limits your choices for the next five guys – unless you nail the under $7K guys like I did last week.
THE OBVIOUS:  Jon Rahm ($10,800), Scottie Scheffler ($10,500), Tony Finau ($10,200), Patrick Cantlay ($10,100) and Xander Schauffele ($10,000).
I am not telling you not to play any of these guys.  I have and will myself.  However, every person giving you fantasy advice is going to go here with comfort.  So, all I'm saying is, use these guys but I need to do better and give you alternatives.
Will Zalatoris ($9,600)** – this is actually my FAVORITE play this week.  If he has a shortfall, it's his short game where he ranks 37th in his last 16 rounds.  However, with these being less difficult courses, I'll take his Shots-Gained Total (3rd). His Tee-to-Green, Off-the-Tee, Approach and Ball Striking stats are all TOP 12!
Patrick Cantlay ($10,100)** – If I'm picking one of the "OBVIOUS", I think I'm leaning Cantlay a little over Jon Rahm at this point.  Why? Probably because I save $700 and have the opportunity for the same result.
Tom Kim ($9,500) – One missed cut isn't going to move me away from him.  I'm glad that he's no longer the highest-priced guy though.
Brian Harman ($9,300) – He is so consistent right now and that's what we want if we aren't playing the six-figure guys.  His T32 last week was the first time he's been outside the Top 20 in 3 months.
Jon Rahm ($10,800) – NO ONE ON THE PLANET IS PLAYING BETTER THAN JON RAHM RIGHT NOW!!  THREE wins in his last SIX events and his worst finish is T8.  I would be derelict in my duty as an analyst to not point that out.  However, everyone will want to play him so, I will not be loading every lineup with Rahm.
$7,500 to $8,900
Andrew Putnam ($8,700)** – Many people playing Golf DFS randomly will have no idea who this guy is and will probably skip right over him.  Not only did he finish T4 last week, his worst finish at this tournament in the last five years has been T34. He's Top 25 in every other year. Pro-Ams require patience and I'm taking those finishes as just that.
Adam Hadwin ($8,200)** – Like Putnam, he seems to like this format.  The last couple of years have only been T25 & T32, but prior to that he was T2-T3-2nd-T6.  Hadwin slumped a little the last year or so, but I think he's found it.  Remember, courses you like are courses where you can get right!
J. T. Poston ($8,000) – Last 3 events? T21! He is playing much better and a Top 25 at $8K is a good investment.
Christiaan Bezuidenhout ($7,700) – Like Tom Kim, one missed cut won't make me run away.  Prior to last week, he hadn't let me down in a lineup.  Problem last week?  I had him in 2 of my 4 lineups.  Chalking it up to rust and jet-lag!
Thomas Detry ($7,600) – Hasn't played in a while, but he would still be worth a shot at this price.
$7,000 to $7,400
Greyson Sigg ($7,100)** – I've been playing him with confidence.
Ben Taylor ($7,000) – Liked him in the "Under $7K" zone last week and for $200 more this week, I'll go again.
Under $7,000
This week, the "Scrub Zone" is tough.  That's another reason why I'm hesitant with the guys at the top.  Pricing isn't as soft and the "risk" is a lot higher.  The only plus is, unless there is a WD, YOU WILL GET 3 ROUNDS OUT OF ALL OF THESE GUYS!
Stewart Cink ($6,800)** – going with experience (AGAIN) at this level considering length isn't an advantage (AGAIN) and he finished Top 25 last week.
Austin Eckroat ($6,700) – A young-gun who could surprise some people – just like last week.
Taiga Semikawa ($6,300) – Want Rahm and Cantlay?  Want Rahm and Zalatoris?  Want Scheffler and Rahm?  You will need a couple of the guys from this group or the prior one!
LONGSHOT
Rickie Fowler ($7,800) is my longshot.  He's shown signs of some form returning at the end of last season and, prior to his MC here last year, he had back-to-back Top 25s.  If his new swing is working and he's had time to perfect it over the break, this price could pay off!
Ask questions on Discord if you have them.  Make sure to tag me so I don't miss it!
GOOD LUCK!!