CBB DFS – January 21st>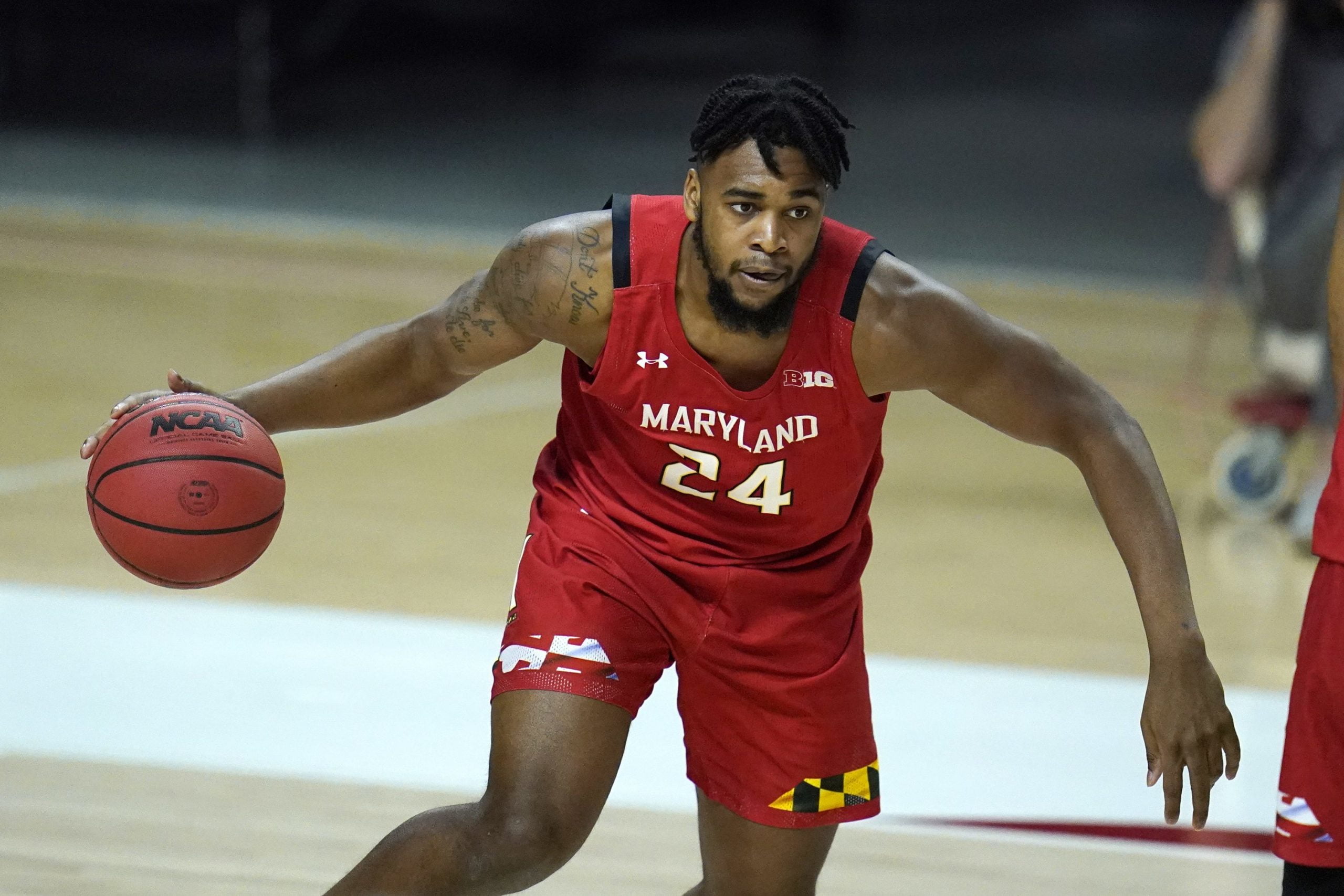 Six games tonight and the slate locks at 6:00 PM EST time.
Illinois will be without Kofi Cockburn tonight as he is in concussion protocols.

Toledo vs Ohio (-4)
On this short slate the not so great basketball that is played in the MAAC is going to be hard to ignore today.  Neither team is playing fast but neither team plays a good amount of defense either…
Mark Sears ($8,600) leads the way for Ohio, he has three 40+ point games in their last five, plays 35+ minutes and at home his 24% assist rate should be given generous results from the home town scoring.
Toledo should win the battle on the boards tonight but they don't have one player in particular who dominates things.  I would lean on JT Shumate in DFS and can stack him with one of Ryan Rollins (Team high 29% usage) or RayJ Dennis.
Illinois (-4.5) vs Maryland
This game was going to be a dominant spot for Kofi, but now that he is out this turns into a battle of the guards and we could see a really high scoring back and forth game
Trent Frazier, Alfonso Plummer and Andre Curabello are all affordable and with Curabelo back in the rotation they should all three be fairly balanced.  Curbelo should be chalky at $6300 but I still like the 3pt volume that Frazier/Plummer provide.
The minutes from Kofi being out should be spread between Benjamin Bosmans-Verdonk (coming off a good game), Omar Payne and Coleman Hawkins.  Omar Payne is just $3,100 and someone I would give lots of consideration for.
Even with Kofi out, Qudus Wahab isn't someone I am rushing to use for Maryland.  If they have any shot here it's gonna be a good home game from Donta Scott.
HIGH END
We have a good amount of near min price plays tonight who are on the radar for us.  This means this tier is critical tonight to build lineups around.
Orlando Robinson – Fresno State 
Robinson plays a ton of minutes, takes a ton of shots and is getting a big pace boost facing Nevada and their fast tempo + bad defense.  This has potential for a 50 burger today considering he also does a good amount of damage on the boards (23% REB rate).
Mark Sears – Ohio
Sears is the top play from the Bobcats and in a game which boasts my highest projected tempo tonight.
Ryan Rollins – Toledo
Johnny Davis – Wisconsin
Trent Frazier – Illinois
Kyle Lofton – St Bonnies
MID RANGE
JT Shumate – Toledo
Marcus Hammond – Niagara
KC Ndefo – St. Peters
Alfonso Plummer / Andre Curbelo – Illinois
VALUE
Leo Colimerio – Fresno State
This is a min price ($3k) play on DraftKings that still projects for 20+ minutes of action in a good tempo game.  Don't project him for 7x, but 5x definitely is a nice floor to target here.
Omar Payne – Illinois
Sam Iorlo – Niagara

Donta Scott – F – Maryland – $7,400
Scott still rebounds enough to do some damage there without Kofi on the interior for Illinois today.  He has exploited Illinois defensively before and should do that again tonight.
CORE PLAYS
Sears, Shumate, Scott, Plummer
TOP BETS
Maryland +4.5
Frensno/Nevada UNDER 138