Kansas at Texas Another offense that's got signs of going well is Kansas & with Texas having the......
Friday night lights my friends!  And yes, Louisville is in action from the ACC game of the night. ......
A seven game Saturday Night slate today, kinda quiet, but every game is REALLY good. ARKANSAS vs LSU......
9:30 am Update:  Well, looks like I hadn't hit save on my late edits before the article auto-published,......
A good FOUR game slate on this Friday evening, setting us up for a big CFB Saturday slate.......
Tennessee at Florida Florida will show up for this one, but the air attack on Tennessee has no......
Another week with a bunch of lopsided match-ups and out of conference games.  Maybe I am getting old......
Ole Miss vs Tulane For a long time now in CFB DFS, we find that the 3:30 window......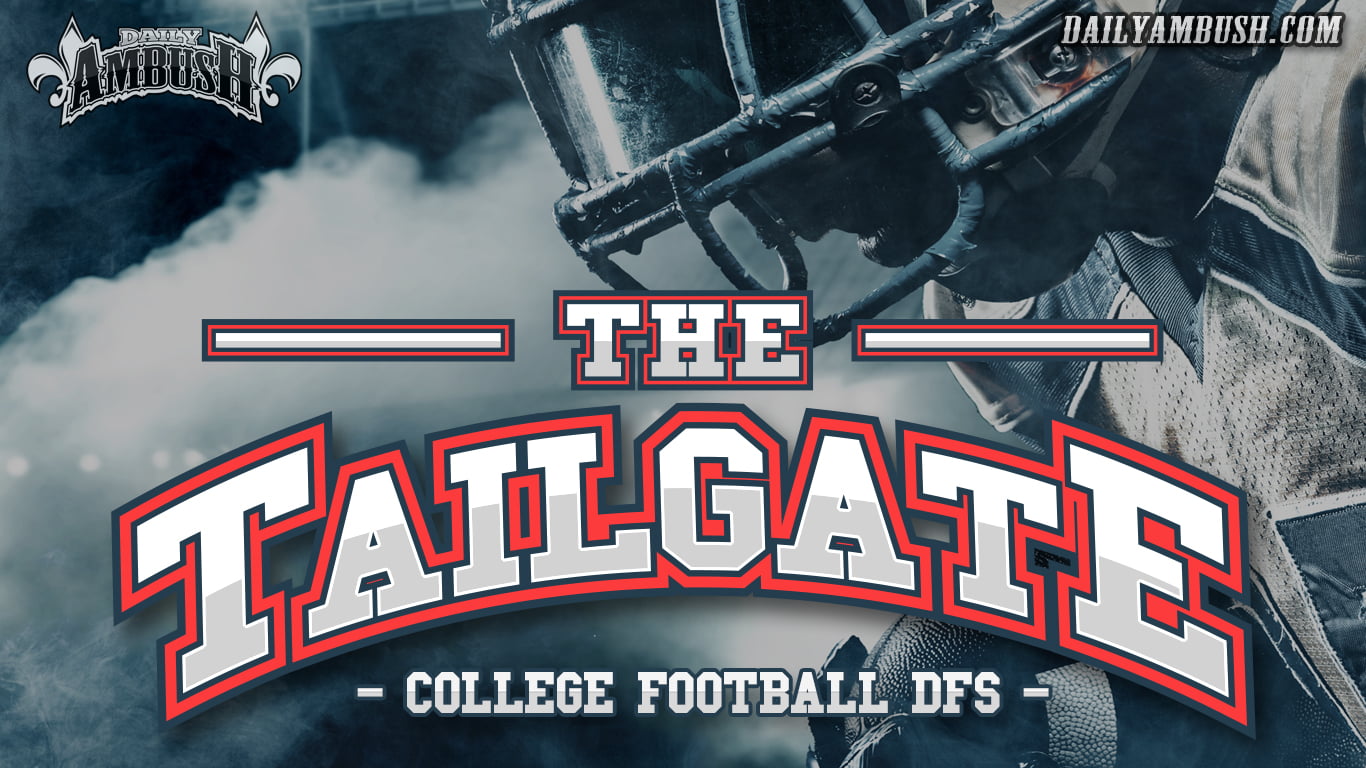 Night slates are always fun, fun for the angry tilting and fun for the late night sweat. Generally......
Prepare yourself for the onslaught today, the onslaught of a ton of College Football games.  Just enjoy the......